LG G3: 5 Must Have Features to Take on the Galaxy S5
With the Samsung Galaxy S5 and new HTC One M8 both available now from all major US carriers, consumers are starting to look forward to what else will be available in 2014.
Along with the upcoming Moto X+1 and whatever is released by Apple, one of the more exciting Android smartphones we're expecting later this year is the LG G3. Following the successful LG G2 launch in September, the company is poised to release an awesome smartphone that rivals most of the competition.
Read: LG G3: 6 Things We Know So Far
Most importantly, LG will need to take on the Samsung Galaxy S5 if they want the new LG G3 to be successful, and all the leaks we've heard thus far are pointing to exactly that. Below we'll rundown a few specs and details that have leaked regarding LG's upcoming phone, and what we think it needs to have in order to take on the Galaxy S5.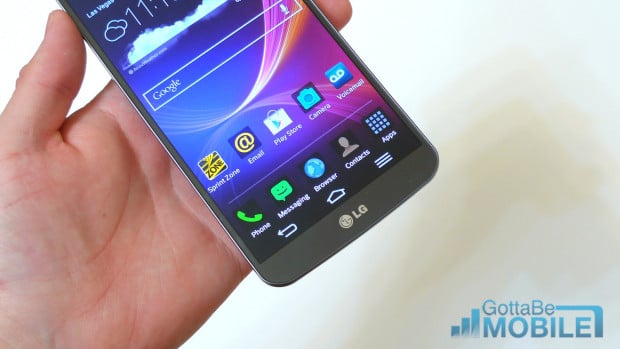 Without going too much into each and every detail and rumor, the LG G3 is shaping up to be a very impressive device. From as early as January we've been hearing reports of LG aiming right at Samsung when it comes to design, specs, features and more.
LG G3 Rumors
While rumors are only rumors, many regarding LG products are usually quite accurate. The opposite is the case for Samsung, and all the rumors we heard about the Galaxy S5 turned out to be false. However, all the specs and impressive features we heard would come with the Galaxy S5, almost surely will arrive on the LG G3.
The main focus according to reports seems to be the display and the design of the LG G3. Early rumors suggest LG is taking aim directly at the Galaxy S5 display, and will beat it and all others in this regard for 2014.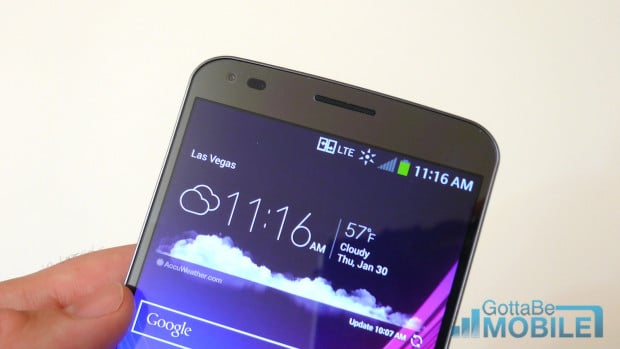 The LG G3 will reportedly come with a 5.5-inch 2560 x 1440 QHD 2k resolution display. Something that sounds impressive, is all but confirmed, and many wanted but didn't get from Samsung. Rumor has it the 5.5-inch QHD display will be the best on the market, and it's possible that we'll see a curved display like the above pictured LG G Flex.
Then based on rumors and previous release cycles, we're also expecting some other impressive specs all around. Most likely Android 4.4.2 KitKat will be on board with a brand new redesigned user interface from LG. All powered by a 2.5 GHz quad-core Snapdragon 805 processor with 3GB of RAM. So this phone will be fast, smooth, and multi-task with the best of them. The camera is reportedly improved from 13 megapixels on the LG G2, to 20 MP with the LG G3, but still retains the optical image stabilization.
Finally we're hearing the LG G3 will still have the buttons on the back, but they'll add a home button on the front as a dedicated fingerprint scanner, and an all aluminum design with front facing speakers like the HTC One M8. The last bit is unlikely, but we'll have to wait and see.
How to Battle the Galaxy S5
In order to compete with the Samsung Galaxy S5, even if the phone is slightly better, LG will need to have key features that will stand out to consumers. The LG G2 was all around a better device (on paper) than the Galaxy S4, but didn't get nearly the attention from consumers. Here's what LG needs to deliver, talk about and show off, in order to beat Samsung.
QHD Display
We keep hearing reports and rumors about a QHD display. That's a 2560 x 1440 2k resolution screen that will look gorgeous. Many rumors said Samsung would deliver this, but as we all know, the Galaxy S5 has a quality 1080p display just like last year. If LG wants to one-up the competition, and let it be known, they need to deliver a QHD display that looks gorgeous and gets plenty of attention.
The latest leaks confirm a QHD display for the LG G3, and even screenshots from the rumored device had a resolution close to the 2k being mentioned above.
Great Camera
The LG G2 had an excellent 13 megapixel camera with optical image stabilization. It worked pretty decent overall, but wasn't quite the revolutionary change to smartphone cameras most LG commercials made it out to be. The new Galaxy S5 has a seriously improved 16 megapixel ISOCELL camera that will be tough to beat. The 0.03 second auto-focus makes snapping photos extremely fast, easy, and efficient, and LG needs to match it.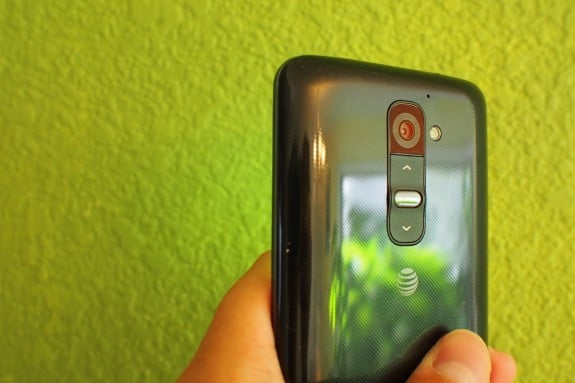 Initial rumors mentioned a 16 megapixel camera, but the latest word is LG may actually deliver a 20 megapixel camera with OIS for the LG G3. Talks of 4k video recording, tons of editing features and more. LG needs a great camera to take on Samsung, the HTC One M8, and even the upcoming iPhone 6.
Latest Version of Android
The LG G3 needs to arrive with the latest and greatest version of Android, not something that is already outdated. The Galaxy S4 and Galaxy S5 both launched with the latest version, while LG is always lacking. The LG G2 arrived in September with Android 4.2 Jelly Bean. All while Android 4.3 had been available for a long time, and less than two months later Google revealed Android 4.4 KitKat. LG was two updates behind, while Samsung's already on the latest version.
LG was quick to update the LG G2 to Android 4.4.2 KitKat last month, but was still beat by Samsung on almost all carriers around the globe. They'll need to have the latest version of Android, and keep up with timely updates to get consumers truly interested in making the switch.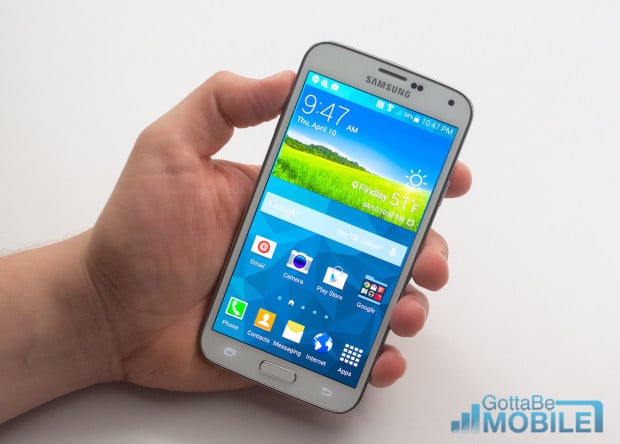 Fingerprint Tech
The Samsung Galaxy S5 has a fingerprint sensor built right into the home button. This is a similar approach Apple took with the iPhone 5s, and something we're hearing LG will do as well. Reports suggest the IP67 dust and water resistant features, and the fingerprint technology from the GS5 will make it in the LG G3.
LG already has the buttons on back in an easy place for your index finger to be scanned while using the phone, but early reports have them adding back the home button up front, and putting a fingerprint scanner in the G3 for added security. This will take on anything from Samsung and Apple this year, and could be one more factor consumers take into consideration before buying.
Water Resistant
We mentioned this once or twice above, but one thing that is becoming more of a trend for smartphones is durability. Whether that be curved plastic displays like the LG G Flex that don't break, or smartphones that can handle being dropped in water or the pool without dying. Sony has some waterproof smartphones, and the new Galaxy S5 is IP67 certified. That means it is water and dust resistant. Not "waterproof" but water resistant.
The Galaxy S5 can be in up to 1 meter (3ft) of water for over 30 minutes, and come out working just fine. The design took this into consideration, and we think LG will do the same. Rumors have stated the LG G3 will in fact be IP67 certified, but we'll have to wait and see. Early tests show Samsung's phone handling deep waters for over an hour, going through washing machines, and more, so this is certainly a feature consumers will want.
Final Thoughts
There's one more thing LG needs to do in order to compete with Samsung and Apple, and that's release the phone before everyone buys a Samsung or Apple device. The LG G2 came in September, and Samsung had a 5-6 month jump on them with consumers, buyers, and sales. We've seen a few early reports claim the new LG G3 will be announced in May, and released in late June to try to better compete.
If the South Korean company can get the LG G3 to market before the end of June or middle of July, they'll have a much better chance stealing customers from the competition.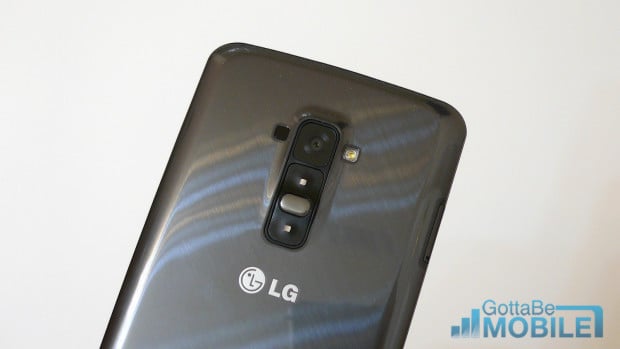 When it's all said and done the LG G3 should be an impressive phone no matter how you look at it. The LG G2 had arguably the best specs of 2013, plenty of good features, but still didn't see the success of the Galaxy S4. We could see something much different in 2014, and will have to wait and see.
These are a few things consumers will likely be looking for this year before making a smartphone purchase, and LG could be in a good spot later this summer.

As an Amazon Associate I earn from qualifying purchases.