LG G3: 5 Things Buyers Can Expect
The LG G2 is still relatively new having been released back in late 2013. Six or so months is a long time in the mobile sapce though, and new details are starting to trickle out about what we can expect from the LG G3.
While rumors are few and far between, there are more than enough floating around. We've already started hearing a few important details, as well as receiving questions from potential buyers about the all new upcoming LG G3.
Read: LG G3: 6 Things We Know So Far
Those who will be trying to decide what to buy in 2014 between Samsung's Galaxy S5 or the new HTC One (M8) smartphone, the decision will be hard, especially with an upcoming LG G3, Nexus 6, and even the iPhone 6. For Android users the LG G3 should be extremely enticing, and while the rumors are still just starting to arrive, here we'll take a look at a few things potential buyers can expect from LG's flagship of 2014.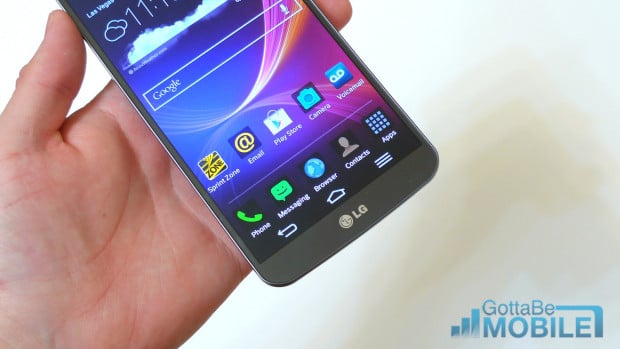 The LG G3 is rumored to be a pretty impressive device, mainly aiming to top Samsung's Galaxy S5 in all areas. While we don't have all the details or answers just yet there's plenty we can gather based on rumors and speculation, not to mention taking hints from previous release cycles by LG.
Over the past few years LG has released a phone later than most of the competition, but that allows them to one-up the others with the years latest and greatest mobile technology. The LG Optimus G arrived in November of 2012, the LG G2 hit the streets in late September of 2013, and we're now hearing the G3 will come even sooner. Here's what you need to know before you buy something from the competition.
Release Date
While the specs and software are important, the release date will be key to LG stealing customers from Samsung and Apple, and we're hearing good news. In an attempt to steal more of the market in 2014 LG won't be delivering the new LG G3 in September like previous years. Instead they're aiming for something much sooner.
Earlier reports claimed a May release date was in the cards, but that's seeming more and more unlikely. Beating previous yearly launches by two months is reasonable, but four months sooner is a hard thing to do. As a result, the newest reports suggest a late May unveil, with the new LG G3 hitting the streets at the end of June or early July.
It could still be 2-3 months later than the Galaxy S5 or HTC One (M8) but at least it's not 6 months later when millions of customers have already upgraded. This is the word on the street, and if the early rumors are any indication, LG is already preparing this new smartphone for a release this summer.
Specs
If rumors are true, the LG G3 will beat the Samsung Galaxy S5 in all the important areas. Offering nearly everything we thought Samsung would deliver, but didn't. The latest reports seemingly confirm a 2560 x 1440 HD 2K resolution display coming in at 5.3 or 5.5-inches. However, that's just one of a few eye-catching specs.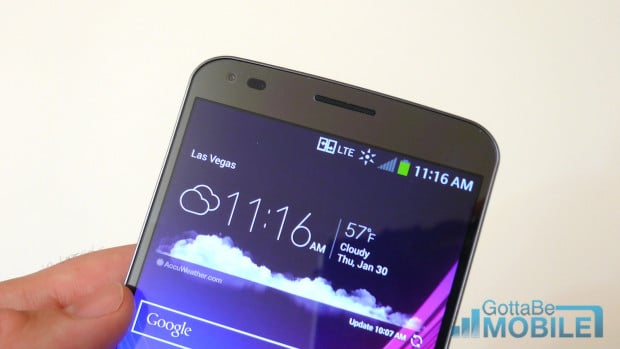 It sounds too good to be true, but here's what most of the reports from South Korea are reporting for the LG G3. Talks of a 5.3-inch 2560 x 1440 2K HD display, 2.5 GHz quad-core Snapdragon 805 processor with 2-3 GB of RAM, 32GB storage and a micro-SD slot, 16 megapixel camera with Optical Image Stabilization, a fingerprint scanner for security, buttons on the rear like its predecessor, and finally front facing speakers like the HTC One (M8) that was just released.
Design
The next major important detail is the design, as it sounds like LG wants to take on everyone at once with the all-new LG G3. Early details suggest we'll have an aluminum unibody design to battle HTC and Apple, a fingerprint sensor or scanner for added security and features, and then as mentioned above some front facing speakers.
Add all of that to a smartphone that is IP67 dust and water resistant, and you'll have one extremely well-rounded package. Samsung's Galaxy S5 and a few Sony phones are the only mainstream IP67 certified phones, but LG could be next just in time for the summer months. All these features will be designed around the huge super HD 2k resolution screen with thin bezels, similar to the LG G2. With each release LG's latest phones have improved, and 2014 could be their best foot forward yet.
We could see some sort of curved 5.3 or 5.5-inch display similar to the LG G Flex for added durability, but so far no reports have claimed such a feature. If the device will indeed be IP67 certified, having a flexible display sure makes sense, so we'll be on the lookout for more details on that front.
Software
One area LG has been criticized on in the past has been software. Even the LG G2 launched with Android 4.2 Jelly Bean when 4.3 had been out for months, not to mention Android 4.4 KitKat arrived a few weeks after LG released the G2. Software is an important part of an Android users purchase decision, and LG's slowly learning that.
The LG G2 was updated all of last month to Android 4.4 KitKat, which brings it up to speed on the latest version of Android from Google. They've beat Samsung in some cases with the Galaxy S4 update, and generally issued the update in a timely fashion. The LG G3 should launch with Android 4.4.2 KitKat, or the newly rumored Android 4.4.3 KitKat.
The video above is Android 4.4.2 KitKat on the LG G2, but we expect the G3 to have a newer version with an even better user interface, and possibly Android 4.4.3 instead. That, and the G3 will be even faster and more smooth thanks to the improved internals and quad-core processor. Consumers can expect the LG G3 to be their fastest device to date, and probably one of the best and fastest smartphones in the market once it's released.
U.S. Carriers
An important aspect of competing with most smartphones lately in the United States is launching across all major carriers. Apple and Samsung did it first, and others have slowly adopted the one device for all strategy. The LG G2 launched on AT&T first, with the smartphone eventually arriving on Verizon, T-Mobile, and Sprint.
In 2014 we expect the flagship LG G3 to launch first on AT&T, again, and possibly arrive within the same 2-3 week period across all four major US carriers again. The Galaxy S5 and HTC One M8 both are headed to US Cellular and a few regional carriers, and LG will likely follow that trend.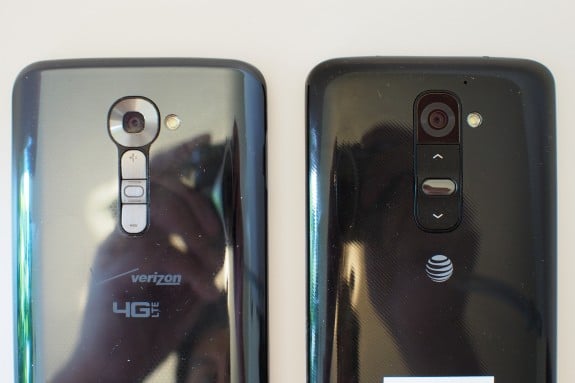 Many are expecting an LG G3 Google Play Edition stock handset to also arrive, given LG's relationship with Google for the LG Nexus 4 and Nexus 5, but it's too early to tell. In the end though, the LG G3 should be available from all major US carriers, and throughout the globe all in a quick fashion once it's released.
Final Thoughts
Over the past few years LG has been working extremely close with Google for smartphone releases, and it's highly likely the rumored Nexus 6 will take a few design hints from the upcoming LG G3. Meaning the launch will be extra important as the year continues.
If previous releases from the past two years are any indication, not to mention all the reports and rumors we're receiving, the LG G3 should be an impressive smartphone worth waiting for. Prospective buyers may want to jump on the new Galaxy S5 in the next month or two, but holding out a bit longer to see what LG has in store could be worthwhile.

This article may contain affiliate links. Click here for more details.