LG G3: 6 Things We Know So Far
With the Samsung Galaxy S5 and New HTC One details out of the way, considering we know all there is about both smartphones, many consumers are now starting to turn their focus to the upcoming LG G3. The next major phone announcements will be the iPhone 6, the LG G3, and whatever Motorola has on tap for 2014.
Last year LG released an impressive all around smartphone that went toe-to-toe with the Galaxy S4. The LG G2 had a huge 5.2-inch screen, thin bezels, a faster quad-core processor, and those neat buttons on the back. Now that most other devices are out of the way, here we'll take a look at what users can expect from the new LG G3, and share a few of the details we know so far.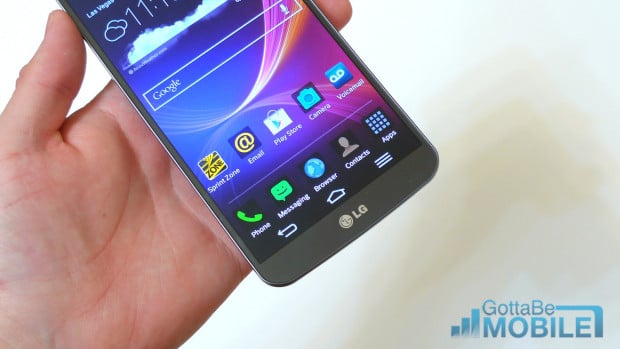 Just like Samsung, HTC and Apple, LG also does yearly releases for its flagship smartphones. One advantage to being later than the other Android competition is getting the latest and greatest technology. As things move pretty fast in the mobile space these days.
Last year the LG G2 didn't arrive until September for most US carriers. While much later than the Galaxy S4 or HTC One, it allowed the Korean company to use the latest bleeding edge technology. As a result, they had a phone that was all around better than the Galaxy S4, even if it wasn't as popular.
Read: LG G2 Review: A Compelling Galaxy S4 Alternative
This year if all the manufacturers of high-end smartphone parts can get supply in time, the LG G3 should be one of the best and most powerful smartphones of 2014. Using the latest technology many expected to be in the Galaxy S5, but couldn't be because it was released too early. Below we'll explain what, why, and when you can expect to see the new LG G3 based on previous yearly release cycles.
Display
The LG G3 will be stealing the limelight and specs many wanted or expected from Samsung and its Galaxy S5. Time and time again leaks have stated the upcoming LG G3 will use an improved 2560 x 1440 "2K" display, also known as QHD, for nearly four times the 720p resolution of previous models.
This isn't the first time we've heard such a report, not to mention LG will be looking to upstage the competition, but yesterday the always accurate @evleaks revealed the same thing. Showing the LG D850 (likely the G3) will indeed have a 2560 x 1440 resolution QHD display. There was no mention of screen size, but most rumors are pointing to 5.3-inches, or even a bigger 5.5-inch display with ultra thin bezels to keep the overall device size down.
Above is the 5.9-inch LG G Flex with a curved display. And while we don't think the G3 will be nearly that big, we can expect the same sleek bezels, and possibly a curved screen in the new LG G3.
Each release of its flagship device LG has increased the screen size. The original Optimus G was 4.7, the G2 was 5.2, and we're now expecting a 5.3 or even 5.5-inch screen to stay ahead of Samsung. Either way, a phone with that high of a resolution will look insanely good, and LG has the time to get it right given they aren't launching the phone in April like the competition.
Specs
At this point specs and what to expect under the hood of the all-new LG G3 are, for the most part, a mystery. Based on usual market expectations, previous releases, and the options available there's only a few likely scenarios.
The rumored Snapdragon 805 quad-core processor many were hoping for in the Samsung Galaxy S5 will more than likely get the nod for LG's latest smartphone. It's the fastest and most powerful quad-core mobile chip from Qualcomm to date. Has faster memory, much improved desktop-class graphics for gaming or apps, and should make the G3 one of the fastest and smoothest smartphones available.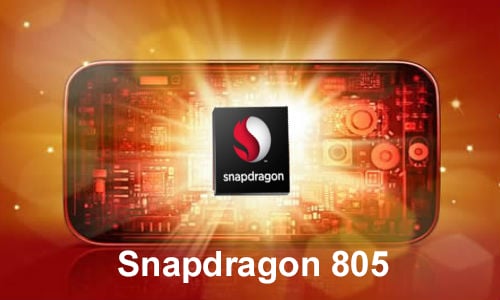 We've heard rumors of LG developing its own silicon, but just like Samsung's Exynos that is limited to smaller launches, we expect the Snapdragon line to once again debut with the latest LG flagship. LG could launch with a homegrown 8-core processor, but that's unlikely, at least in the US, given our carriers dependency on 4G LTE.
So, with that said, here's what rumors and predictions have the LG G3 offering later this year. A 5.5-inch 2560 x 1440 QHD display, 2.5-2.8 GHz quad-core Snapdragon 805 with 2GB of RAM, 32GB internal storage, micro-SD support, 13 megapixel OIS camera, 3,300 mAh battery, and dual stereo speakers on bottom or front. We can also expect the power and volume buttons to remain on the back, and one added feature worth talking about is a fingerprint scanner.
Fingerprint Tech
Like Samsung and Apple, LG could introduce a fingerprint scanner to the LG G3. At least according to multiple rumors. We've heard from multiple sources that LG will introduce their efforts in the fingerprint sensor tech on the new G3, and most likely users can expect this to be located on the back, just like the rest of the buttons.
Samsung and Apple both have fingerprint sensors in their flagship devices, but so far we're hearing HTC skipped that feature with the new HTC One, so LG will have an advantage over HTC this year as well.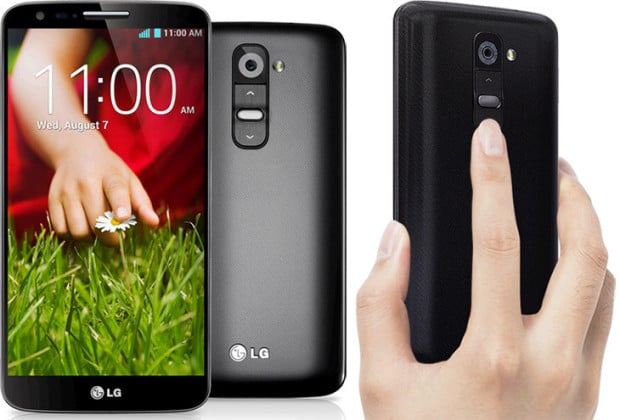 Water Resistant IP67 Rating
While water "resistant" phones are nothing new, offering this on flagship premium smartphone is something we haven't seen except for a few devices from Sony that weren't too popular. This year Samsung changed that, by announcing the Galaxy S5 will blend the Galaxy S4 and S4 Active together. The new Galaxy S5 is fully dust and water resistant, and has an IP67 certification.
According to ETNews LG had the same plan before Samsung announced it, or was at least looking to the future and planned to offer the same durability in its flagship smartphones. LG will be taking aim at the Galaxy S5 by offering a new LG G3 that's water and dust resistant, has a fingerprint scanner, a better display, and a faster processor for a better user experience. 2014 could be the year for LG.
Release Date
In an attempt to gain more market share and better compete with the Android competition, the LG G3 will reportedly launch in May of 2014. This marks a major shift and speed up in launch dates from LG, which makes sense if they'd like to compete with Samsung and HTC.
A report from Asiae claims industry insiders at LG are aiming for a May 17th release date across the globe for the new LG G3 flagship smartphone. This would give them the additional time needed to secure the latest technology, yet not be too late to the market and grab more sales from the summer, and the competition.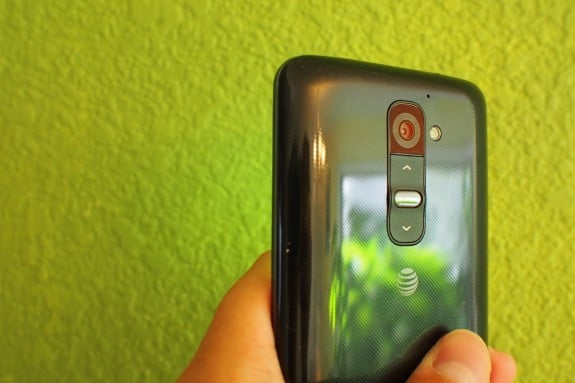 The LG Optimus G launched in late September and November of 2012, the LG G2 arrived on all major US carriers in September of last year, and many expected the same for the G3. However, if the reports and rumors we've been hearing turn up true, consumers could have another excellent smartphone option before the end of May.
U.S. Carriers
The LG G3 should arrive on all major carriers in the United States. Following the one-device-for-all strategy from Samsung's Galaxy S, the LG G2 launched on T-Mobile, AT&T, Sprint, and even Verizon. All around the month of September of 2013.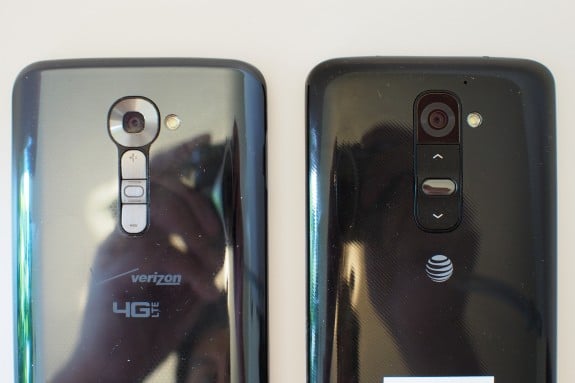 At this point we don't see anything changing for 2014, especially if LG will be able to deliver the kind of quality smartphone we've been hearing rumors about for the past few months. LG has a strong relationship with AT&T, and most of its phones launch with them first. We can expect the new LG G3 to arrive on AT&T and T-Mobile first, followed closely by both Sprint and Verizon, not to mention some regional carriers or US Cellular may also join in 2014.
Offering a top-tier smartphone with Galaxy S5-topping specs and the latest version of Android, the LG G3 will be one impressive phone that carriers will want to offer its customers.
Final Thoughts
For now the bulk of the details surrounding the upcoming LG G3 remain a mystery, but we've heard enough and seem plenty of rumors that we feel confident about most of what's detailed above. LG will take the same successful approach to previous years with the G3, only launch at an earlier date to gain more attention and traction.
Our only concern at this point will be software, as LG has historically been lacking in updates. The LG G2 just received Android 4.4 KitKat (on some carriers) and is the last major device to receive such an update. The G2 launched with Android 4.2 just a month before Android 4.4 KitKat was announced, and didn't even try to hit the market with Google's latest Android 4.3 Jelly Bean. The company's software and updates could both use some work, and that's something we're hearing LG will focus on as 2014 moves forward.

As an Amazon Associate I earn from qualifying purchases.