LG G3 Android 5.0 Lollipop Update Coming Soon for U.S.
Today the LG G3 Android 5.0 Lollipop update inched closer to a release in the United States, as the manufacturer has just started teasing that is it "coming soon" for all users, something we've been waiting to hear for quite some time. A few months back LG confirmed the LG G3 Android 5.0 Lollipop update is a work in progress, and users can expect it to arrive before the end of the year.
Last year LG announced its brand new flagship G3 smartphone. Offering one of the best overall devices in 2014 with top-tier specs, an impressive 5.5-inch Quad-HD display like the Nexus 6, and extremely small bezels making for a big screen but a small, pocketable and portable handset. It's been enjoying Android 4.4 KitKat, but a big update is coming soon.
Read: LG G3 Android 5.0 Update: 3 New Details Arrive
The promise to deliver an LG G3 Android 5.0 update before the end of the year was met, but only for owners outside of the United States. In December it hit Korea, India, Poland, and parts of Europe, but today we learned the United States is up next. Read on for all the details.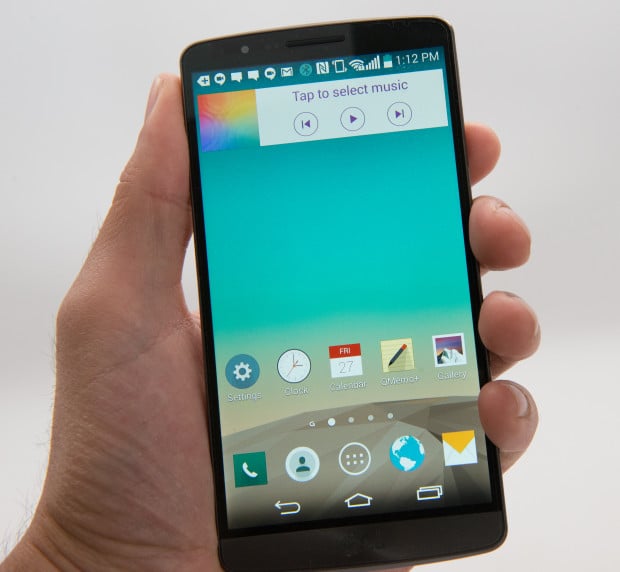 Back in October Google announced three brand new Nexus products, including the Nexus 6 smartphone, and along with them debuted the brand new Android 5.0 Lollipop software update. Delivering a new look and feel to the Android operating system. With Android 5.0 Lollipop users get more features, an improved notification tray and lock screen, neat animations and effects, and a lively feeling operating system.
Today we have good news as the LG G3 Android 5.0 update is rolling out to more users outside the US, but also coming soon to all carriers stateside. We've been hearing reports that the LG G3 Android 5.0 update for the US was in the works, and hopefully the wait won't be much longer. The last rumors suggested January, and that might be on track with a release early next week.
Read: Android 5.0 vs Android 4.4 KitKat: What's New in Lollipop
This afternoon LG Mobile took to Twitter and started teasing the update, but sadly didn't reveal an actual release date. However, the image below looks like they're yelling it, in all caps, claiming the LG G3 Android 5.0 Lollipop update in the United States is coming soon.
With the image "introducing Lollipop" one can only guess that this means the update is coming extremely soon. They're teasing the update is almost here but no date has formally been set. What this means is the update has likely finished the testing phase, and it will start hitting carriers in the very near future.
The LG G2 last year on AT&T was the first US model to receive Android 4.4 KitKat, and LG has worked closely with AT&T on many key launches and updates, including the new LG G Flex 2.
Currently the LG G3 is available in the United States from AT&T, T-Mobile, Sprint, Verizon and even US Cellular, as well as some smaller regional and pre-paid options. And while we can't expect them all to get it at once, the updates should start arriving at a fast pace.
This means that those with an LG G3 on any of the major carriers in the United States can look forward to a notification in their pulldown bar soon instructing them to download and install the new Android 5.0 Lollipop update. We're expecting AT&T or Sprint to get it first, but at this point it's too early to tell. Now that an announcement has been made, follow-ups from carriers will be next, and then we'll start to see it arrive.
We'll keep an eye out for more details regarding the US LG G3 Android 5.0 Lollipop update, and report back any and all findings. Most likely it will kick off this weekend or early next week, so stay tuned.

This article may contain affiliate links. Click here for more details.