LG G3 Android 5.0 Lollipop Update Hits the U.S.
Today the LG G3 Android 5.0 Lollipop update has finally arrived for users in the United States. A few weeks ago LG started teasing that it was "coming soon" for all users, something we've been waiting to hear for quite some time, and as of this morning the LG G3 Android 5.0 Lollipop update is officially rolling out in the U.S. starting with AT&T.
Last year LG announced its brand new flagship G3 smartphone. Offering one of the best overall devices in 2014 with top-tier specs, an impressive 5.5-inch Quad-HD display like the Nexus 6, and extremely small bezels delivering a big screen in a small package. Many owners have been growing impatient waiting for this update, and now it's here.
Read: LG G3 Android 5.0 Update: 3 New Details Arrive
LG's promise to deliver an LG G3 Android 5.0 update before the end of the year was met, but only for owners outside of the United States. In December it hit Korea, India, Poland, and parts of Europe, and today it's rolling out on AT&T and recent leaks suggest Sprint will do the same before the end of the week.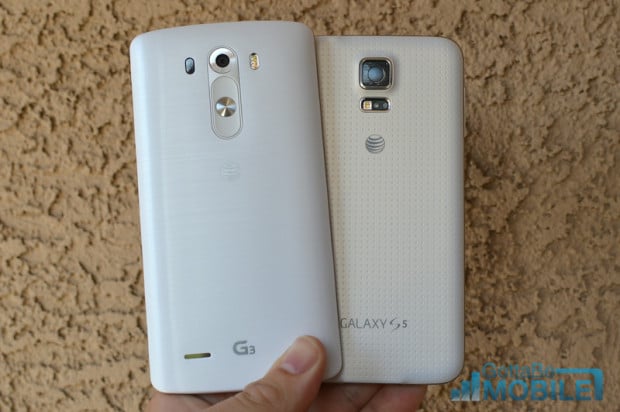 A few months back LG confirmed the LG G3 Android 5.0 Lollipop update was a work in progress, and users can expect it to arrive before the end of the year. As we mentioned above that deadline was met for multiple users, but all of those were smaller regions outside of the United States. Meaning those with an LG G3 on AT&T, Sprint, Verizon and others have still been patiently waiting for the upgrade.
The wait is finally over in the United States, as this morning AT&T announced the LG G3 Android 5.0 Lollipop update is finally here. We're already getting confirmations that the update is rolling out to users, and they've been getting the over the air notification to download a large nearly 700MB update file. The LG G3 will update, and be on Android 5.0.1 Lollipop once you're done.
Back in October Google announced three brand new Nexus products, and along with them debuted the brand new Android 5.0 Lollipop software update. Delivering a new look and feel to the Android operating system. With Android 5.0 Lollipop users get more features, an improved notification tray and lock screen, neat animations and effects, and a lively feeling operating system.
Read: Android 5.0 vs Android 4.4 KitKat: What's New in Lollipop
AT&T is the first carrier in the United States to deliver the update, but others shouldn't be too far behind. A leaked image acquired by AndroidCentral is claiming the LG G3 Android 5.0 Lollipop update will hit February 16th on Sprint. This is a leaked document mind you, and subject to change, but most likely it will arrive on time. AT&T has been the first to most LG updates, and are again with the LG G3 update. Here's what they had to say:
Today AT&T launched the Android 5.0 "Lollipop" operating system for AT&T customers with an LG G3. The Lollipop update offers you a new bold and colorful interface, with new notification options, longer battery life, increased security against malware and automatic device encryption, settings for multiple device users, a new quick settings drop-down menu, better internet and blue-tooth connectivity, and voice activation even when your screen is off.
We're hearing the large 700MB file is taking rather long to download for AT&T LG G3 owners, so it's recommended to use a WiFi connection. Once downloaded the 5-minute install will complete and users will be on Android 5.0.1 Lollipop, skipping right over Android 5.0 and going to Google's latest release.
Currently the LG G3 is available in the United States from AT&T, T-Mobile, Sprint, Verizon and even US Cellular, as well as some smaller regional and pre-paid options. And while we can't expect them all to get it at once, the updates should start arriving at a fast pace now that AT&T and Sprint are leading the charge.

As an Amazon Associate I earn from qualifying purchases.