LG G3 Android 5.0 Lollipop Update Problems & Fixes
Over the past two months LG and its partnering carriers have been busy pushing the LG G3 Android 5.0 Lollipop update out to owners. And while most of the feedback has been positive, the Android 5.0 Lollipop update is also causing problems for many. The update initially started outside of the US, and then hit the AT&T LG G3 in February, and has continued to almost all US carriers.
Back in December of last year LG started pushing out the highly anticipated software update for the LG G3 in Korea, Poland, parts of Europe and more, and now it's on most US devices. However, the update for all regions is causing a few small problems for owners, a few which we'll mention below as well as ways or tips to fix a few of the problems.
Read: LG G3 Android 5.0 Update: What U.S. Owners Need to Know
The LG G3 Android 5.0 Lollipop update is LG's first major update to the flagship smartphone since being released last year with Android 4.4 KitKat. And while it delivers a bold new look, fresh neat animations, and improved performance, some users are experiencing problems on their LG G3 after the Android 5.0 Lollipop update.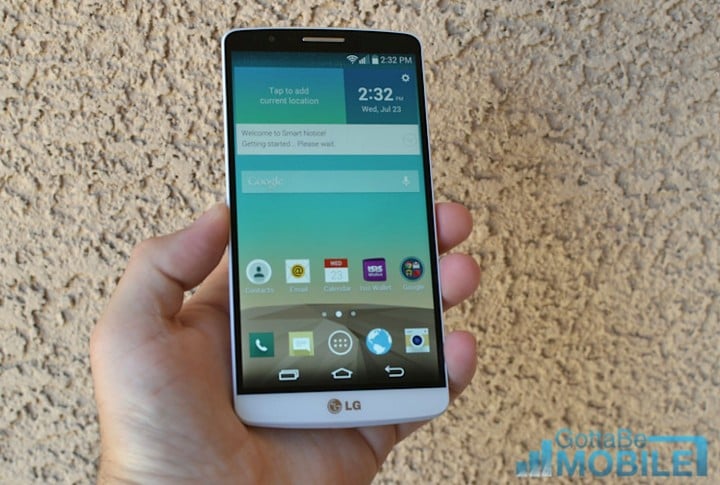 With Android 5.0 Lollipop on the LG G3 users will notice a few changes immediately. The lockscreen has been completely tweaked and redesigned, as have the notifications in the pulldown drawer. These are better than ever and expandable, but the lockscreen actually lost features with the Android 5.0 update, something many owners aren't too happy about. It only shows two notifications at a time, and the double tap to open notifications on the lockscreen announced by Google doesn't work on the G3, you'll still have to swipe  or unlock to interact with it.
Read: Android 5.0 vs Android 4.4 KitKat: What's New in Lollipop
Not listed in the long LG G3 update change logs are the numerous LG G3 Lollipop problems that are plaguing some owners of the device. Over the past few months, and now after the update's arrival in the United States, we've seen numerous complaints about the LG G3 Android 5.0 update, and more are surfacing now that it's hit almost all major carrier. Our earlier reports on this was flooding with users showing frustration, so hopefully a few tips below can help owners.
Numerous threads over at Reddit and other forums have mentioned problems, lack of features, and more after the Android 5.0 Lollipop update for the G3, and these problems are frustrating many owners. And no, you can't get the old on-screen buttons back, the new look is designed for Android 5.0 Lollipop, and while colors can still be changed there's no going back to the old buttons.
LG G3 Android 5.0 Problems
As we mentioned above, the lockscreen has changed completely and is missing features it had prior, which isn't really a bug, but a problem that owners aren't too happy about. However, the biggest complaint we've been seeing is that LG G3 owners on AT&T are being forced to update. Multiple users have stated they did not accept the update, hit dismiss as they wanted to wait and make sure there were no major bugs or problems, yet the device updated anyways.
We've heard talks of AT&T making many software updates mandatory, and that appears to be an issue here with the LG G3 Android 5.0 update. Owners were surprised when the device updated on its own, without them accepting the update. This is a problem for those who've rooted, installed Xposed modules, or have done certain tweaks to their devices and didn't want to upgrade.
This is on top of complaints about battery life being worse than before, even though we've also heard the LG G3 Android 5.0 update has increased battery life and performance. Usage varies from each user, but we're hearing horror stories of devices getting extremely hot, running slow, apps crashing, and even device reboots.
It's no secret that Android 5.0 Lollipop has a few problems that Google has been working hard to address. They recently released an Android 5.1 Lollipop update, and we're even seeing signs of Android 5.1.1 as well. These could all address some of the battery drain and app crashing, but for now users are stuck waiting for those to arrive. Android 5.0 has a memory leak issue that is causing apps to crash, freeze, start to slow or lag and more. This was thought to be fixed in 5.1 which isn't on the G3 yet, but we're hearing will be solved in Android 5.1.1 Lollipop whenever that arrives.
LG G3 Updates Not Completing
While many on AT&T got the update but didn't want it, on T-Mobile some users are getting a small update followed by a bigger Lollipop update, but some are reporting that is isn't arriving or won't finish installing. Whatever carrier you're on, if you can't get the update to come through but want it (problems aside) you can use the LG software update tool. This was specifically sending Lollipop for the T-Mobile G3 early, but others can try it too.
Slow Charging
Many owners are reporting that something in the Lollipop update changed how the phone actually charges. Using Qualcomm Quick Charge technology (similar to the Nexus 6, Galaxy S6, DROID Turbo and more) the G3 can charge faster than older devices, but not as fast as the few just mentioned.
However, if you're not using the wall wart charger that came out of the box, the device tends to charge extremely slow. We've heard from multiple owners that have tested this, showing that using the charger that came out of the box for best results. This is sort of a rule of thumb anyways, but try a quality micro-USB cable and the stock charger for best results.
Battery Life
While some are reporting excellent smooth performance and better battery life, as Lollipop should be more efficient and make the phone run better, others are claiming the battery just drains super quick. This can likely be caused by 3rd party apps not supporting Android 5.0 Lollipop. Head into settings > battery, and see if any particular apps are draining your battery faster than normal.
Another thing that will almost certainly fix the battery life issues is clearing the data and cache of the device. Updates are big, have a lot of files, and fragment software similar to Windows computers. Clearing the cache can help, and your best bet is actually a factory data reset, which we'll mention below.
Head into settings > general > storage > wait for cached data to calculate, and clear the cached data. Beginners  can do something similar by downloading an app called Clean Master. This will clear all update and random files that are not only taking up space, but fragmenting your device storage and slowing down performance.
WiFi Problems
A smaller problem we're still hearing a little bit about is WiFi issues after the update. And while this probably isn't related to the update, a few steps could potentially fix it. Try forcing the LG G3 to forget the WiFi network that's posing problems. Head to the desired connection in Settings and long press then select the Forget Network option. Once that's done, users will then need to reconnect to the Wi-Fi network with the password. This could re-initiate the connection and fix WiFi drops and issues.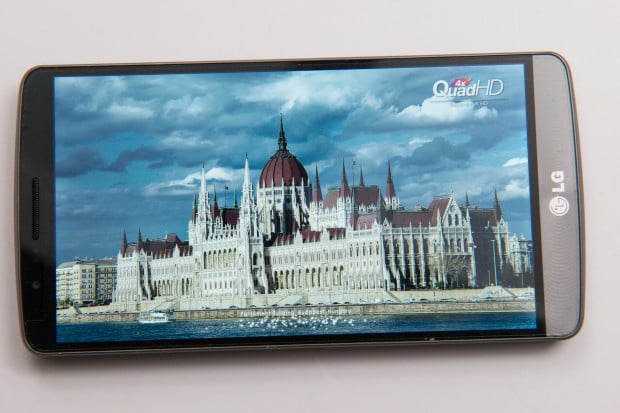 Reboot Your Phone
If you're getting random app force-closes, lag, problems with text messages coming or going, or just some general issues you'll be surprised to see how many of these small little things get fixed by a quick reboot of your phone. Not just the reboot option when you hold power, but actually turning it off, waiting and turning it back on. This typically fixes most small bugs when family members ask me questions, so give that a try too.
Factory Data Reset
Doing a factory data reset is your last resort, but to be honest, probably your best option. I always do factory resets on all my devices after updates, to start with a fresh clean slate. This will erase all user data, apps, pictures and more, so be sure to backup all your data.
With Android 5.0 Lollipop Google has a new feature called Tap n Go restore which will actually restore all your apps, data, WiFi connections and more within minutes. It's extremely easy to do, and makes wiping your phone and setting everything up again easie than ever before. So try a factory data reset, which will likely solve almost all the problems on the LG G3 since the 5.0 update.
Read: How to Reset Your Android Smartphone or Tablet
Users can follow the guide above for the best information. That said, on the LG G3 head into settings > tap the general column and the top, and scroll down to Backup & reset and select this. It will remind you to have all the backup sync options checked, and it's a good idea to check and let most of those sync first. At the very bottom is the factory data reset. Tap this, follow the instructions and do a factory data reset. If you have the option, don't wipe the micro-SD card, as that likely isn't a part of the problem.
All said and done some problems are likely caused by apps, others could be due to issues with Android 5.0.2 Lollipop. Google's already released Android 5.1 with fixes, and 5.1.1 Lollipop could be coming soon. And while this is good news for LG G3 owners, carriers likely won't get those pushed to owners for at least another month or two. Drop us a comment below with any questions, concerns, fixes, or feedback.

As an Amazon Associate I earn from qualifying purchases.