LG G3 Android 5.0 Lollipop Updates Continue to Arrive
Back in October Google announced three brand new Nexus products, including the Nexus 6 smartphone, and along with them debuted the brand new Android 5.0 Lollipop software updating. Delivering a new look and feel to the Android operating system. Today we have good news as the LG G3 Android 5.0 update is rolling out to more users today, with US carriers expected to release it soon.
A few months back LG confirmed the LG G3 Android 5.0 Lollipop update is a work in progress, and users can expect it to arrive before the end of the year. Today though, that progress is being displayed as the LG G3 Android 5.0 update is officially rolling out in Europe for all users.
Read: LG G3 Android 5.0 Update: What to Expect
Earlier this year LG announced its brand new flagship G3 smartphone. Offering one of the best overall devices so far in 2014 with top-tier specs, an impressive 5.5-inch Quad-HD display like the Nexus 6, and extremely small bezels making for a big screen but a small, pocketable and portable handset. Read on for more details regarding the update.
Over the past few weeks we've seen a few small software updates arrive for the LG G3, but sadly those weren't Android 5.0 Lollipop. Carriers in the United States like AT&T and Sprint pushed some bug fixing updates, and likely changed a few things to prepare for the Android 5.0 update which is still slated to arrive sometime later this month.
Initial reports from LG promised the G3 would see Android 5.0 before the end of the year, and they've slowly delivered it for a few small regions. The LG G3 Android 5.0 update kicked off in Poland and South Korea last month, but today a much bigger audience is getting upgraded to Google's latest and greatest software update.
Read: LG G3 Review
According to multiple tips and reports hitting the web this afternoon, the LG G3 Android 5.0 update is finally rolling out in Europe to many different carriers, as well as the unlocked LG G3. This means that those who maybe imported one before the US release can expect an update today, if not by the end of the week.
That being said, this is still good news for those in the United States. The LG G3 is available from almost all major carriers stateside, including Verizon Wireless, and we've been hearing the update is progressing rather quickly, and is on track for a delivery inside the month of December.
In previous years the LG devices on AT&T have been updated first, like the LG G2 Android 4.4 KitKat update, and users can expect the same thing with the G3 and Android 5.0 Lollipop. In the United States carriers put updates through a rigorous testing phase, which will hopefully wrap up before December comes to a close, enabling LG and carriers to push out the latest and greatest as soon as possible.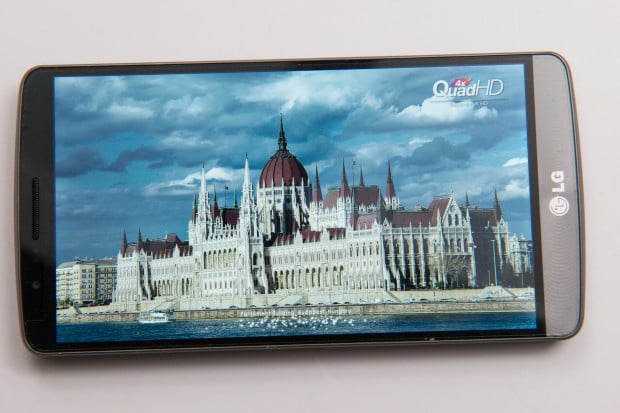 At it stands right now, most Nexus smartphones and tablets, a few Motorola smartphones, and Google Play Edition handsets have all seen Android 5.0 Lollipop. No other major manufacturer has delivered the update to carrier smartphones yet, but LG could be among the first to do so later this month.
With a large release in Europe currently under way, expect the Android 5.0 update to start rolling out for the G3 in the United States sooner rather than later. Once we learn some official release dates or see it arrive, we'll be sure to update with all the details.

As an Amazon Associate I earn from qualifying purchases.