LG G3 Android 5.0 Update Details Confirmed
This week LG confirmed a few of its key smartphones will receive an update to the latest version of Android. Starting with the LG G3 Android 5.0 Lollipop update before the end of the year. While an update was expected, this is good news for LG G3 owners.
Earlier this month Google announced three brand new Nexus products, including the Nexus 6 smartphone, and along with them debuted the brand new Android 5.0 Lollipop software updating. Delivering a brand new look and feel to the Android operating system.
Read: LG G3 Android 4.4.4 KitKat Update MIA
A few manufacturers have already promised updates, like HTC who states most updates will arrive within 90 days, and now LG has done exactly the same thing. We have good news though, LG G3 owners will see the update before the end of the year. Read on for more details.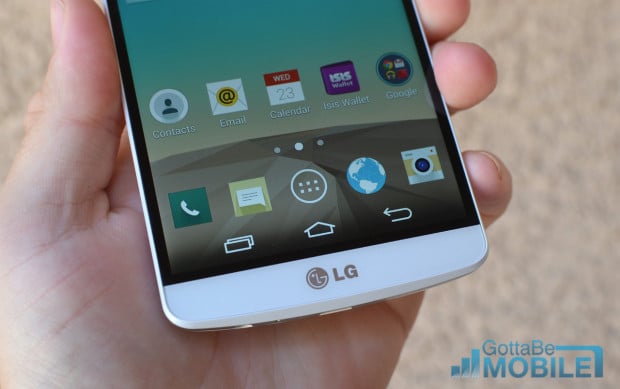 The LG G3 Android 5.0 Lollipop update will be released inside of Q4 2014. Meaning before the end of the year. This was confirmed today by the official LG Mobile Facebook page in Germany. They also took the moment to briefly mention the LG G2 Android 5.0 update would quickly follow, but that the G3 gets priority.
Sadly the LG Germany Facebook post doesn't share any other details, and the translation simply has the G3 slated to get the update in Q4 of this year. Keep in mind that this is for the international LG G3 in Germany, and not for those in the United States. LG has put a lot of effort and focus into the US market, so we could see it first, but at the same time carriers could interfere and delay it inside sometime in January.
In the US each update needs to be collaborated on with carriers, then carriers must approve it before it's released to owners of the handset. Verizon is usually extremely strict on this, so they could be last, but it's all just hearsay for now. That being said, this is great news for LG G3 owners, as LG hasn't been the best in recent years when it comes to quick and timely software updates.
Read: LG G2 Android L Update Confirmed
Android 5.0 Lollipop could end up being one of the fastest adoptions of the Android operating system, as there's millions of phones running the latest Android 4.4 KitKat that have promised updates to 5.0 Lollipop. LG and Samsung have now both stated before the end of the year, HTC promised within 90 days, and Motorola looks to deliver the update to most of their phones within the next month or so.
Keep in mind that LG has promised timely updates in the past but hit a few roadblocks and delays, like the LG G2 Android 4.4 KitKat update that was full of issues, but eventually everything was fixed. The LG G2 is still on Android 4.4.2, not Android 4.4.4, and it looks like LG could skip those updates completely and release 5.0 Lollipop for its flagship device from last year.
All in all, this is great news for all LG G3 and LG G2 owners, as they can expect to see the absolute latest and greatest Android 5.0 Lollipop in the near future. We'll keep an eye out for more details, and update once they become available.

This article may contain affiliate links. Click here for more details.