LG G3 Android 5.1 Update: What You Need to Know
Back in February the LG G3 Android 5.0 Lollipop update finally started rolling out in the United States on multiple carriers, following a release in other regions around the globe. Since then we've seen the G4 arrive with Android 5.1 on board, and many G3 owners are hoping for the same treat.
With the G4 already on Android 5.1 Lollipop and even the LG G Flex 2 receive an update to Android 5.1.1 Lollipop, G3 owners are feeling left out. Some reports and rumors suggested it could be coming soon, but if other rumors are accurate LG G3 owners are in for a long wait before they get another update.
Read: LG G3 Android 5.1 Lollipop Update: What to Expect
Google has been busy with Android updates. They released Android 5.0, then a few small updates, and eventually Android 5.1 in March, and Android 5.1.1 Lollipop in April aimed at fixing many small bugs. However, the LG G3 is still on Android 5.0.2, and may not ever get Android 5.1 Lollipop.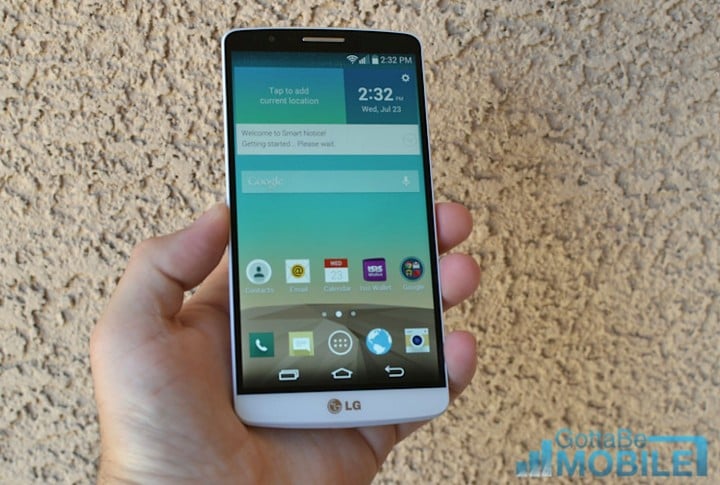 The LG G3 Android 5.0 Lollipop update introduced lots of small issues and bugs that have plagued users, and an update to Android 5.1 Lollipop should fix most of them. Users have been reporting serious battery drain, app crashes and reboots, keyboard problems and more.
Google quickly released Android 5.1 and Android 5.1.1 as mentioned above, aimed at fixing most of the problems in Android 5.0. This is something many Motorola, HTC, and Samsung owners received, but LG might not deliver it at all.
Lately we've been hearing small reports and rumors about the highly anticipated update to Android 5.1 for the LG G3, but there's a chance it might not arrive at all. Recent reports suggest LG will not develop and push an Android 5.1 update for the LG G3, and instead jump straight to Android M later this fall.
The report above suggests that LG will not push Android 5.1 Lollipop out to the LG G3. Instead the company will be skipping Android 5.1 completely in an effort to deliver a timely update to Android M during the holiday months later this year. This would be a terribly bad move by LG, so we're hoping to receive a bit of confirmation. The Android 5.0 update is loaded with bugs, even if LG pushed a small bug-fixing update out last month, and it badly needs another update to Android 5.1 with all of Google's fixes. Most notably a fix for the memory leak problem that is causing apps to slow or crash, and device reboots.
Read: Android M vs Android 5.1 Lollipop: What's New So Far
Back in May Google announced the next version of Android, dubbed Android M until it gets an official name and is released in the fall. Most likely it won't arrive until October or November, just like Android 5.0 Lollipop last year. They've already released an early developer preview for select Nexus users, but that's all we know so far.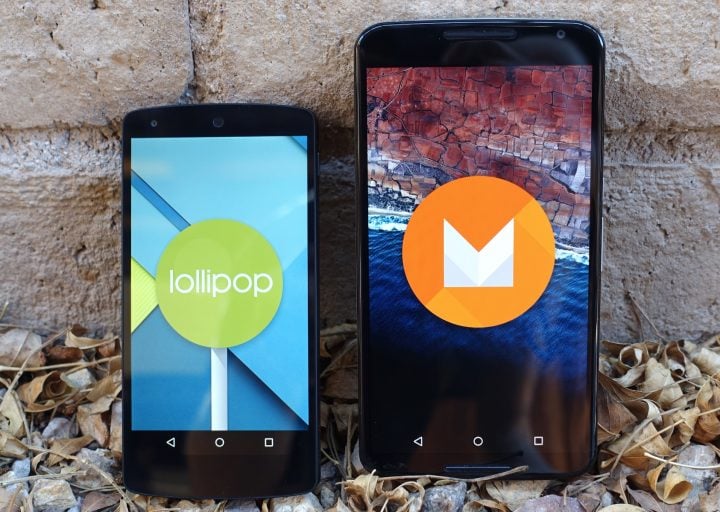 If the rumor above is accurate those with an LG G3 will be stuck on Android 5.0.2 until another update arrives in October or November. All while almost every other manufacturer is busy pushing out Android 5.1 updates to a vast majority of smartphones and tablets.
With LG already delivering Android 5.1 for the LG G4, and Android 5.1.1 Lollipop for the LG G Flex 2, we're expecting something similar to arrive for the LG G3. The rumor of LG skipping Android 5.1 completely came from LG Hellas, a very small region that isn't nearly as important as the United States.
What this means is that some small regions may not see Android 5.1, but most likely bigger markets like the United States should get an update to Android 5.1 Lollipop for the LG G3. The company has yet to make any formal announcements, so the details are still unknown, but with these new rumors users are extremely concerned, and we'll keep an eye out for more details.
We're also hearing LG will skip Android 5.1.1 Lollipop on the LG G4 as well, it's latest flagship device, and update it right to Android M too. This means LG's flagship device from the past two years won't receive the latest version of Android, and instead be left waiting at least 5-6 months before it gets the next main Android update released by Google. We've reached out to LG regarding these rumors, and will update once we know more.