LG G3 Clears Another Hurdle to Take on Galaxy S5
Lately all the rumors and reports surrounding Android smartphones for 2014 have been about the Galaxy S5 and HTC M8, but Samsung's rivals in Korea have an impressive LG G3 in the works.
LG will reportedly be aiming directly at Samsung's Galaxy S5 with the new LG G3, which we're hearing could arrive in the early fall just in time to fight off the competition. After reports of Samsung offering a QHD high-resolution display and a fingerprint scanner to compete with the iPhone 5S, the same reports are now surfacing from team LG. Today though, LG's latest smartphone just cleared one more hurdle before preparing to launch in the fall and compete with Samsung, Apple, and HTC.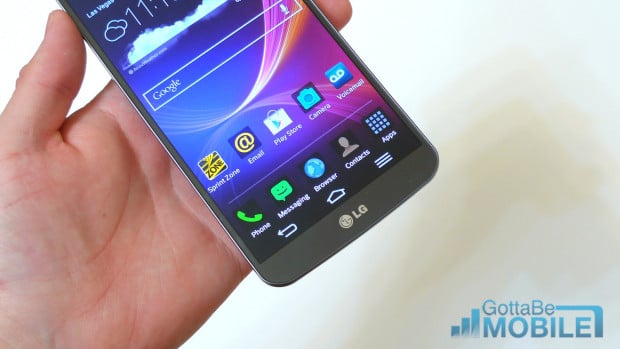 This week we've received confirmation from Phandroid of an LG Electronics trademark at the USPTO (patent office) to trademark the name "G3" under the mobile phones category, which all but sums up the name and accuracy of leaks. This confirms we can expect to see a new LG G3 sometime sooner rather than later in 2014.
As far as reports and rumors go, LG is preparing a 5.5-inch 2560 x 1440 QHD smartphone with a quad-core processor, or new reports suggest LG will offer its own quad-core processor and 3GB of RAM, rather than take the Qualcomm route most smartphones use to date.
Other details include Android 4.4.2 KitKat, a 16 megapixel camera with Optical Image Stabilization +, and even a fingerprint scanner made popular with TouchID and the iPhone 5s. With Apple, Samsung and HTC all having fingerprint technology in the works, it makes perfect sense for LG to offer the same.
With reports of Samsung set to announce the Galaxy S5 at the end of February at Mobile World Congress, we're expecting a similar announcement or teasers from LG regarding the G3. Not to mention LG has big plans for the next few months with a 6-inch LG G Pro 2 capable of shooting 4k video, followed by the LG G3 in the early fall.
Read: LG G Flex Hands-On
Between Samsung, LG, and even HTC all having flagship devices set to be announced and released all within the next 2-3 months, Android fans should have plenty of options available and devices to choose from.

As an Amazon Associate I earn from qualifying purchases.