LG G3 Deals Offer Big Savings
The first LG G3 deals started to appear a few weeks ago when it first launched in the United States with AT&T, but now that the LG G3 has been available for a few weeks and all carriers are on board, we're starting to see more deals start to surface.
While Amazon is still probably the best place to get the new smartphone with a 2-year contract, as they're offering the smartphone for $99, other options are still available. Now that AT&T, T-Mobile, Sprint, and Verizon are all carrying the latest device, prospective buyers are on the lookout for the best deal.
Read: Faster LG G3 Arrives as US Launch Continues
Now that the LG G3 is readily available around the globe the choices are wide open. If you passed on the Galaxy S5 or HTC One M8 and now want to save some money buying the LG G3 on contract, or outright, check out the few deals we've gathered below.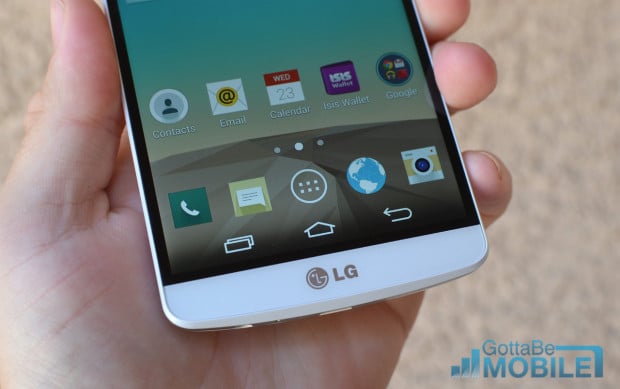 First up is Best Buy here in the United States, as they're offering the Verizon, T-Mobile, and Sprint LG G3 variants for just $99 with a new 2-year contract. As a comparison, all three carriers are asking $199 with a new contract, so you'll instantly save $100 by heading into a nearby Best Buy. Buyers will also be able to try out the phone and make sure the large 5.5-inch screen is right for them.
In a similar fashion Amazon is offering the same price, and you can snag the G3 in both White or Black for all carriers (Gold with Sprint) for just $99 on Amazon as well. Some are sold out, but the White AT&T model and many others are still in stock. It's worth noting that you won't be able to try before you buy if you go through Amazon, and they charge a $425 early termination fee if you cancel your contract, vs $350 from most carriers these days.
Speaking of contracts, if you're looking to get the impressive new LG G3 for a good price and don't want to sign a contract, there's a few options available. Verizon has it for $599 outright from their store, which isn't ideal, so we'd recommend most users do the payment installment plans available from carriers these days. AT&T Next lets you make monthly payments with no carrier 2-year contract for the device, as does T-Mobile and Verizon's Edge program.
Read: 10 Best LG G3 Cases
The payment plans detailed above won't save you money, but you won't be spending $600 outright to snag a new smartphone. However, for those that would rather just buy the device outright you may want to check out today's eBay Daily Deal. eBay has the Unlocked International (UK model) LG G3 for just $499, making it instantly $100 less than any carrier in the United States.
This device is unlocked and should work with 4G LTE on AT&T and T-Mobile both, but will not be compatible with Verizon or Sprint. This is the UK model, not a US carrier option, so updates may come earlier, but you'll want to purchase at your own risk and make sure it works with your carrier of choice.
It's worth noting the eBay LG G3 deal linked to above is for the 16GB 2GB of RAM version, while all carriers in the United States are offering a model with 32GB of storage and 3GB of RAM. So while you might save $100, the device won't have as much storage. That aside, the unlocked LG G3 features all the same specs we enjoyed in our full review.
Those being the brilliant and crisp 5.5-inch 2560 x 1440 Quad-HD display, micro-SD slot for expandable storage, 13 megapixel camera with a new laser auto-focus, and of course the large 3,000 mAh battery for all-day usage.
Gold is out of stock and the eBay Daily Deal won't last long, so grab the new LG G3 in Black or White today for only $499.

This article may contain affiliate links. Click here for more details.