LG G3: Everything You Need to Know in Two Minutes
This week LG finally announced and revealed the highly anticipated and heavily leaked smartphone they've been building, the LG G3. After tons of leaked photos, video, and details over the past few months the phone is now official. If you missed the details we have you covered.
With the Samsung Galaxy S5 and new HTC One M8 both here and available around the US from a vast majority of carriers, consumers have been waiting to see what else was coming, and that was the LG G3. The phone has tons of awesome features that would make anyone happy, especially that fancy new camera they've been touting.
Read: Is the LG G3 Better than the Galaxy S5?
Yesterday LG unveiled the new LG G3 at a press event in London that was streamed to media events in the United States, and online, but if you missed it and are curious to know everything there is to know about the LG G3, we have you covered. Below is all the details, as well as a short 2:10 second clip from LG revealing its latest and greatest.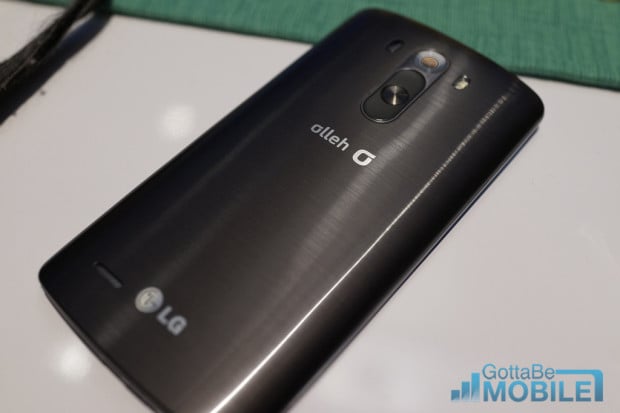 We've been following the LG G3 for the better part of the last two months. Thanks to various details that leaked at an alarming rate, nearly everything they revealed on stage yesterday was already known. That being said, below we'll quickly rundown everything that's a highlight feature prospective buyers need to know, then let you catch LG's latest G3 ad spot.
LG G3 Key Features
The all-new LG G3 is very similar to the G2 released last year, a device that was able to compete quite well with the Galaxy S4 and others, but this year they took things up a notch. Building on the successful LG G2 the new G3 has an improved and bigger display, stunning camera, new software features, and is just an overall better smartphone.
The G2 shocked many by having buttons on the rear, rather than the sides, and the LG G3 did the same thing. Nicely where you rest an index finger is the power button, with a groove to slide with ease to turn the volume up or down. It's a nice touch, and something more and more users are starting to enjoy from previous LG releases. However, those aren't the stars of the show, the display and camera are.
Before we dig into the key features of the LG G3 and list out what you need to know, as promised, here's the 2:10 second clip that will give you all the details.
Earlier this month LG released a quick teaser video that is essentially a few snippets from the video above, building hype and feeding the rumor mills, but now everything is official. LG focuses on all the key aspects in the video above, especially that laser auto-focus camera that many are excited about.
The all-new LG G3 features a 5.5-inch Quad HD display, one that's essentially four times higher than devices in 2012 with 720p HD screens. It's the first Quad-HD device (also called 2k) to be released in the United States, and it looks gorgeous in person. Colors are bright, vivid, and crisp, and it just beams right at the user thanks to also having some of the thinnest bezels around the screen of any phone. Even Samsung's 5.1-inch phone has huge bezels around it that takes away from the experience. LG really delivered with the G3.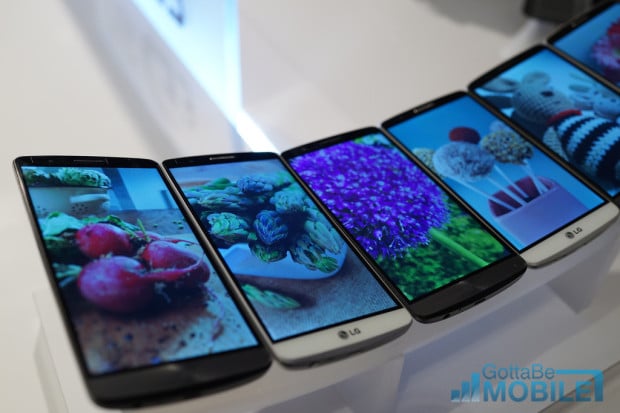 If you turn the LG G3 over and take a look at the back, you'll notice a few things most smartphones don't have. At this point you know there's buttons on the back, but that isn't all. You'll notice a dual-stage LED flash to the right of the new 13 megapixel camera featuring Optical Image Stabilization + technology. Something only high-end cameras and a select few smartphones offer.
Off to the left of that 13 megapixel camera is the other highlight feature worth talking about. This is the another first for a smartphone, and first for the US, and that is a laser auto-focus. This is something we've seen in DSLR professional cameras, and it allows for deadly accurate and fast auto-focus. Never miss the perfect photo of the kids, friends, or even your puppy because the phone couldn't focus in time.
The LG G3 auto-focus happens in under 300 milliseconds, and is faster than the blink of a human eye or the speed of light. To make photos even easier a tap of the screen will laser auto-focus that specific area, then instantly take the photo. Cutting a few steps from the photo taking process to ensure excellent and fast photos. The LG G3 is aimed at content creation with that camera, and content consumption with that vivid 5.5-inch Quad HD screen.
To wrap things up the LG G3 sports a quad-core Snapdragon 801 processor running at 2.5 GHz with 2GB of RAM, and comes with 16GB of internal storage to load up on apps, games, videos, or photos taken with that HD camera. There's a micro-SD slot for users to expand storage to 128GB, and the 3,000 mAh battery (also removable and replaceable) promises all-day battery life. LG also has a 32GB model with 3GB of RAM for select markets.
Read: 5 Reasons to Wait for the LG G3
Sadly unlike some rumors the LG G3 isn't made of aluminum. Instead they've combined the best of both and have a lightweight plastic design, with a "metallic skin" brushed aluminum look and feel. There's a anti scratch and self-healing coating also applied to the back, which is a nice touch to keep the phone durable and easy to hold.
The LG G3 is expected to be available from AT&T, T-Mobile, Verizon and Sprint within the next month or sooner, and we'll update the moment we know more regarding a specific release.

As an Amazon Associate I earn from qualifying purchases.