LG G3 Leak Reveals Three Important Details
With an event scheduled for later this month the all-new LG G3 is officially coming soon. And while we wait the details continue to pour in from all angles regarding what users and buyers can expect.
Over the past month the leaks and rumors have started to arrive at an alarming rate and show no sings of slowing down. They're giving prospective buyers and fans a good idea of what is coming later this summer, and today three new key details have been revealed by the latest photo leak.
Read: LG G3: 5 Things Buyers Can Expect
The past week a slew of photos have appeared giving us our first few glimpses of the actual smartphone, not to mention multiple press images and case renders, but today's images courtesy of evleaks reveal some key brand new details that many users will want to know about. Read on for everything we know so far about the LG G3 and what was newly discovered today.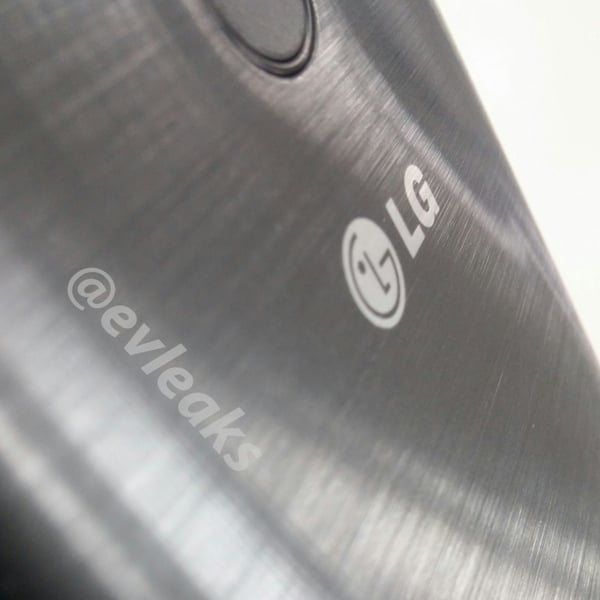 After months of light rumors and speculation the leaks have started to arrive almost every few days now, especially with the release date quickly approaching. Last week we received two huge details for prospective buyers, both right from LG, and those are the announcement and release date.
The flagship LG G3 smartphone will officially be announced and shown to the world on May 27th at a media event, confirmed last week by LG themselves. To make things even better though, LG also revealed the release date in a roundabout way. While we don't have an exact date quite yet LG did confirmed the LG G3 will be released globally before the end of Q2 2014. The second quarter ends on the last day of June, meaning we'll see the device arrive on US carriers before the end of next month, and possibly even sooner.
Read: LG G3: 5 Must Have Features to Take on the Galaxy S5
Up until today almost every detail has been rumored, leaked, and switched over the past few months, but there were still a few questions that remained. The two photos leaked this afternoon by evleaks answer two huge questions, but still leaves one open for discussion.
Early on reports suggested the LG G3 could come with an aluminum design to complete with HTC and the iPhone, but also because LG is aiming for Samsung, and the Galaxy S5 was reportedly coming with a new aluminum unibody frame. That never happened, and now the latest LG G3 leaks show a plastic device. However, today's new photo appears to be brushed aluminum. Shown above is the newest photo, but there's no confirmation the device indeed is metal, as this could simply be a brushed aluminum look like we've seen from previous LG devices.
The leakster mentions "fingerprint-magnet no more" but doesn't confirm the build materials. Most likely we'll see a brushed aluminum style plastic casing on the LG G3, similar to the G Flex, but we'll have to wait and see. However, that isn't the only news today. Something even more important was also revealed, and the photo below does all the talking.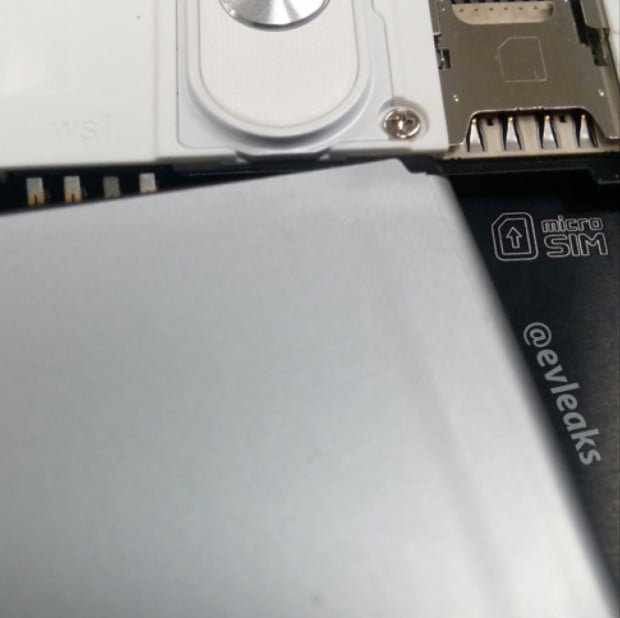 The LG G3 will come with a removable back, and a user replaceable battery. These are both huge selling points of all Samsung devices, something that plagues iPhone owners, not to mention having more options is usually a good thing.
The LG G2 in 2013 took a different approach and users couldn't replace or add an extended battery, the back wasn't removable, and there was no micro-SD slot for expanding storage. However, we're hearing the LG G3 will feature a micro-SD slot, and the photo above potentially confirms that while showcasing a removable battery.
As for the rest of the specs countless rumors have this smartphone coming in as one of the best potential devices of 2014. The LG G3 will feature a 5.5-inch 2560 x 1440 Quad HD display, super thin bezels to keep the devices physical size down, and be powered by Android 4.4.2 KitKat with a new LG software interface. Users will enjoy a quad-core processor for stunning performance with 2/3GB of RAM, and we're hearing at least 16GB of internal storage will accompany the 13 megapixel camera and 3,000 mAh battery.
Read: LG G3 vs LG G2: 5 Things Buyers Should Know
The all-new LG G3 is shaping up to be one of the best Android smartphones of 2014, and the possibility of it arriving with a stunning display, great hardware, and a new brushed aluminum design should have buyers excited for the May 27th unveil.
The LG G3 will launch in white, black, and gold sometime before the end of June in the United States across all five major carriers, and we've even heard a few reports that LG could at least launch on AT&T and a few others in the first two weeks of June. LG states this device will be the biggest launch in LG Mobile history, so they're expecting big things this summer. All of the remaining details should be cleared up soon, and on launch day come May 27th.

As an Amazon Associate I earn from qualifying purchases.