LG G3 Leaks in Gold as More Details Arrive
The brand new LG G3 is no surprise at this point, and this morning two new photos have been leaked to the public giving users and potential buyers our best look yet and new details.
Over the past few months the leaks and rumors have continued to arrive at an alarming rate regarding the new LG G3, and now with an official announcement less than three weeks away they've started to appear daily. We've seen leaks of the smartphone in white, silver, and aluminum, and now a gold variant has appeared.
Read: LG G3 vs LG G2: 5 Things Buyers Can Expect
The LG G3 is a flagship top-tier smartphone the company hopes will compete with the iPhone 6 and Galaxy S5, and will be replacing arguably one of the best devices of 2013, the LG G2. The phone has a lot of promise, and most of the details are already public knowledge, but today's leak answered a few of our remaining questions.
Last week we received one of the biggest leaks yet revealing all sorts of details and important information, but so far nothing has been 100% confirmed. Rumors have been back and forth regarding specs, the buttons on the rear, and when the LG G3 will actually be released.
The photo above is a brand new image provided by GSMArena giving us our best look yet of the brand new LG G3. Not only is this one of the most clear images yet, but we're seeing both the front and back of the device. The rear-mounted button redesign has been confirmed more than one, and the newest details this week confirmed a removable back, but we've also heard a brushed aluminum model is also on the way to battle the HTC One M8.
Sadly, according to this leakster, the LG G3 won't be an aluminum smartphone. Instead LG has a brushed aluminum-like design built into the plastic housing that covers the removable back and user replaceable battery.
Read: New LG G3 Photos and Details Emerge
Again, rumors have been back and forth for weeks and weeks regarding what exactly users can expect from the all new LG G3, and once again we have more details today. Most of the details and specs provided today mirror recent rumors, but a few are contradicted by a report earlier this week. We can't be certain as to what LG will have under the hood of this phone, but here's the specifics details from this latest leak pictured above.
The screen is confirmed to be 5.5-inches with an impressive 2560 x 1440 Quad-HD resolution. Offering over 500 pixels per inch it should be the best looking display on the market. The images above confirm the extremely small bezels and housing around the display, meaning it will have a huge and vibrant Quad HD screen without making the overall devices physical size increase much. This is good news for LG, and buyers.
This leakster also had a few important comments about the camera, as that's been one thing up for continued debate with the all new LG G3. According to him we'll be receiving a 13 megapixel camera with a state of the art Optical Image Stabilization + feature from LG. There's a dual-stage LED flash, and the sensor to the left of the camera was worth mentioning. This isn't a fingerprint scanner or an IR blaster, but instead an infrared laser to help with depth of field and low light photography. We'll have to wait for more leaks or launch day to learn more about that.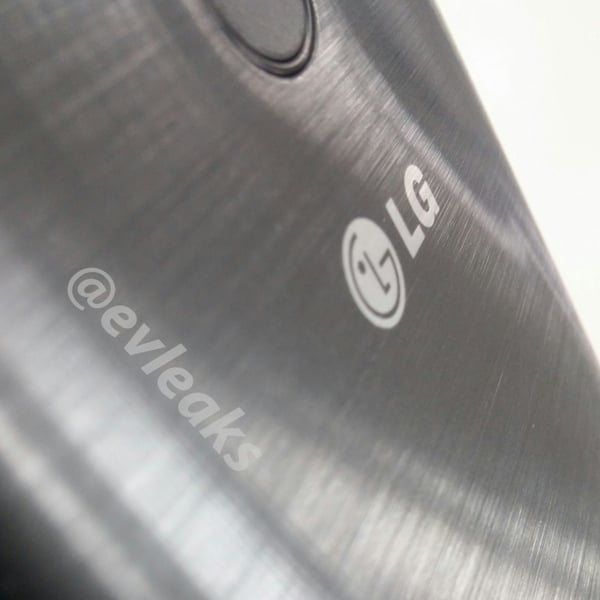 Our leakster then states there's a Snapdragon 801 quad-core processor (not the 805) 3GB of RAM, and 16/32GB of storage options on the new LG G3. All of the details are starting to come together, and we should know everything by the time this phone gets announced and released.
While the Gold LG G3 color above may not be everyone's favorite, we've seen in leak in white, black, and the image above is a purported silver version we can also expect to arrive on release. If all the rumors turn up accurate we could see nearly 3-4 different color options at launch, across all major carriers in the United States, and before the end of June.
Read: Galaxy S5 vs LG G3: 5 Things You Should Know
So when will the new LG G3 be released and available to the public? We're not sure. However, there's a few key details provided right by LG themselves that gives us a pretty good idea. Last week LG confirmed the LG G3 will officially be announced on May 27th, and we're hearing it could hit all carriers stateside within two weeks from that date. Meaning before the 14th of June.
While an exact release date has yet to be revealed, LG also stated the phone will be announced, launched, and available in carrier stores before the end of Q2 2014. Second quarter stops at the end of June, so we're expecting an early to mid June release date on all five major US carriers.
With less than three weeks to go before the phone is officially announced live on stage buyers will be looking for more details. With leaks appearing daily we should know everything and then some come the May 27 unveil, so stay tuned for any and all LG G3 reports.

As an Amazon Associate I earn from qualifying purchases.