LG G3 Leaks Overflow Ahead of Release
The brand new LG G3 will officially be announced to the world early next week at the launch event scheduled for May 27th. With the reveal quickly approaching we already know nearly everything about this smartphone, but that hasn't stopped the leaks and rumors from overflowing all week long.
At this point we've seen multiple leaked photos, plenty of press renders, official teaser videos and more, but that hasn't stopped the avalanche of leaks that continue to pour out. Today four new videos have been spotted of the LG G3, teasing new features, and we even have new details from some leaked benchmarks.
Read: LG G3 Carrier & Pricing Details Emerge
This week has been filled with small rumors, additional leaks revealing little details and more, but now four videos made by LG themselves have surfaced hinting at what we can expect. Below are all four videos and everything you need to know about this smartphone.
With the May 27th launch event for the LG G3 just days away, rumors have hit an all-time high and have started to overflow as we get closer to the day. At this point nothing will really be much of a surprise, but we are learning that LG could have two different variants for sale come release date.
To kick things off with the videos, LG has already released a quick teaser video of the LG G3, but below are found new videos leaked this week revealing the display, camera and design. The first one is in English and shows off how most phones look, and then how one made by LG with sleek bezels and a beautiful design looks, and the others are quick (under 20 second) clips touting more of the device.
We already know the LG G3 will sport a 5.5-inch Quad HD display with an eye searing 2560 x 1440 resolution, the first of its kind to arrive on the US market, and here's how they'll do it.
https://www.youtube.com/watch?v=BDIzu2yWWLw
It's pretty clear LG is aiming for the Samsung Galaxy S5 in the above ad. Showing screen sizes of some of their recent devices, home button and all, then shows a slimmed down and sleek LG G3 with its large 5.5-inch display all in a small package. The LG G3 will offer an extremely slim bezel that will keep the physical device size to a minimum, while allowing for maximum screen real estate.
The next three videos are not in English and are all quite short but manage to highlight the overall design, display, and camera of the upcoming LG G3. If you wanted any more details these won't give any, but will show you what to expect, and how impressive this phone looks.
https://www.youtube.com/watch?v=aYLM_YFoD1g
https://www.youtube.com/watch?v=Dsv6tpand0Y
https://www.youtube.com/watch?v=gGR34U76QiU
The first video officially confirms the design and brushed aluminum "look" of the LG G3, which mirrors all the leaks leading up to today. So if there was any doubt, this confirms the final design.
The last video briefly shows off the camera shaking, which is to point out the Optical Image Stabilization + that will be inside the LG G3's 13 megapixel camera. The device will also sport a new Laser Auto Focus for extremely quick AF, and for improved low light focus and photography.
Read: LG G3 vs Samsung Galaxy Note 3: 5 Key Differences
Rumors have been back and forth regarding some of the final specs and hardware that will be under the hood and behind that beautiful 5.5-inch display, and now we have some hard evidence to back some of it up. Evleaks shared a screenshot of the device running the AnTuTu performance benchmark, showing some of the final hardware specs the device will employ.
The LG G3 will have a 2.5 GHz quad-core processor with 3GB of RAM, and offer 32GB of internal storage. Leaked images confirm a micro-SD slot will be on board, as well as a removable and replaceable 3,000 mAh battery. The screenshot again confirms the 13 megapixel camera, and the 2560 x 1440 quad-hd resolution of the screen, and much more.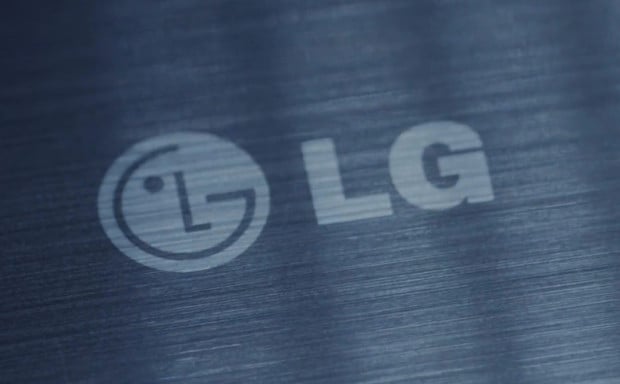 However, early rumors and a few recent leaks also suggest LG will have two different smartphone options for prospective buyers. There's a 32GB 3GB of RAM version which will likely cost $100 more from carriers, and a lower 2GB 16GB variant. We're not sure if these are region or carrier specific, but LG will share all the important information and clear things up at the launch event next Tuesday.
For those wondering, the LG G3 will officially be available from multiple US carriers and around the globe before the end of June. We're hearing the second week in particular, which means the wait is almost over. This is shaping up to be quite the smartphone and we'll have all the details come the 27th live in San Francisco.

This article may contain affiliate links. Click here for more details.