LG G3 Leaks Reveal More Key Details
The all-new LG G3 smartphone appears to be on track for a summer release date, but while we wait for more official details from LG themselves the leaks continue to pour in from all angles.
With the Samsung Galaxy S5 and HTC One M8 both available on the market now, the next major launch expected to take the smartphone and Android market by storm is the successor to the LG G2 last year, which is rumored to be the LG G3. The stakes are high as LG aims to compete with Samsung, and with rumors flowing, today we received two new key details.
Read: LG G3: 6 Things We Know So Far
Over the past few months little details have continued to trickle in regarding the upcoming LG G3, but this week we received some compelling information prospective buyers will want to know about. From hardware and camera specs to a brand new user interface.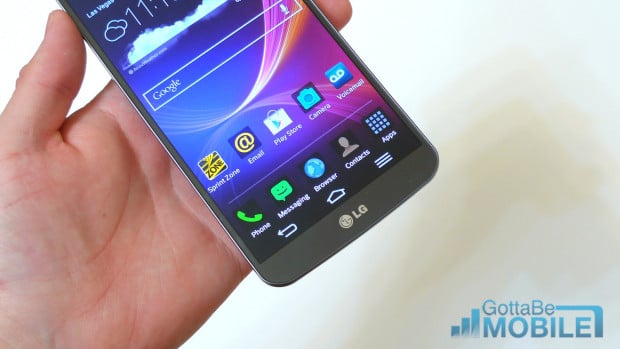 The LG G3 is no surprise by now, and most likely that's indeed the name the company will use when the device is launched later this year. The original Optimus G was followed by the LG G2, and we've since seen pictures and even retail boxes sporting the LG G3 branding, but more on that below.
Before we dig into the full rumor mills, specs, and release date rumors, we wanted to rundown the few brand new details that have arrived this week. For starters new reports confirm an LG G3 Mini is coming soon, and there's plenty of evidence to support it could arrive sometime this summer.
Going back to the important device, the LG G3, we've seen countless leaks thus far but not too many with actual details that are hard evidence. Earlier this month some screenshots leaked reportedly confirming the smartphone will have a 2560 x 1440 Quad HD display, one of the first in the US, and today an entire set of screenshots have leaked again. Not only do these confirm the Quad HD (4x that of a 720p HD display like the Galaxy SIII) but they're showing us an all-new look to LG's software interface. While the LG G2 and upcoming LG G3 run Android 4.4.2 KitKat, the company takes an approach similar to Samsung by changing the entire interface with their own custom skin.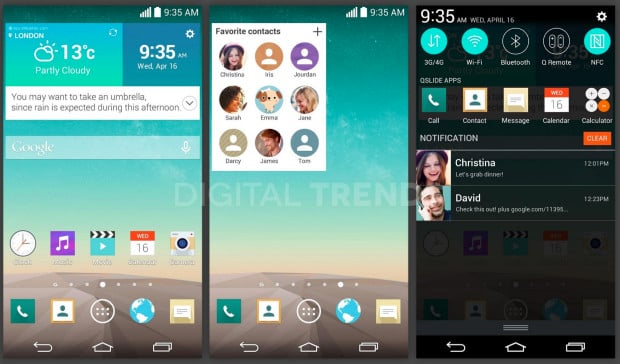 Provided by DigitalTrends is the image shown above, which is reportedly the LG G3 running Android 4.4.2 and a brand new Optimus User Interface over stock Android. As you can see from the screenshots LG has made some major design changes to how its upcoming smartphone will look and feel.
All the icons are simple, neat, and come with a flatter design, similar to the approach we've seen from Apple, Samsung, and recently even Google. The notification pulldown bar has been severely overhauled, which was one of the worst aspects of all LG devices, and they even have what appears to be a neat new weather widget with popup notifications and more.
Everything is flatter, brighter, more simple, and there's lots of round icons in that notification pulldown bar. In the past we've seen LG be criticized for looking too similar to Samsung, and the same could hold true with the LG G3. Samsung's Galaxy S5 has a brand new redesign that looks quite similar to what we see above, round icons and all.
Overall though, this new design approach is much cleaner, more simple, and a better looking experience that hopefully will arrive with the LG G3, and eventually other LG smartphones shortly thereafter.
The new weather widget shown above has a built-in and customizable "concierge" that will give the user alerts and tips, such as bringing an umbrella or wearing shorts on a hot summer day.
The leakster wasn't able to confirm the screen size of the device, but the screenshots indeed arrived in a 2560 x 1440 full QHD resolution. Once again confirming the LG G3 will offer one of the best displays of any smartphone released in the US and around the globe.
Read: LG G3 vs Samsung Galaxy S5: What We Know So Far
Rumors are suggesting the LG G3 will have a lot more than just a software redesign, but also some compelling new software features to take on the Moto X and Samsung's Galaxy S5. The concierge popup shown above is just one small part of the new advanced personalization features we're hearing will debut with the LG G3.
So what can buyers expect from this upcoming smartphone? We won't know until LG makes all the details official but according to various leaks it will be one of the best devices in 2014. Talks of a 5.5-inch QHD display on a device with bezels so small it won't be bigger than the G2. Meaning you'll have a massive display but the device won't be physically any larger. Talks of 2GB of RAM, 32GB of internal storage, and a micro-SD card for expanding storage.
Another leak today spotted by MyLGPhones reportedly confirms the LG G3 will have 2GB of RAM, and a 16 megapixel camera with OIS. Similar to the Galaxy S5 only with Optical Image Stabilization like the model before it. We've been hearing a new quad-core Snapdragon 805 processor will power the device, a large 3,300 mAh battery will keep it juiced up for heavy usage, and it could even sport wireless charging like the Verizon LG G2 last year.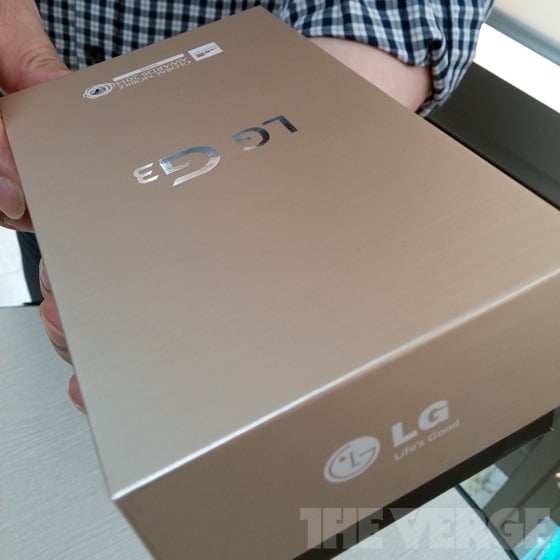 Of course it's still too early to know, not to mention most of these are only rumors, but we've also heard an aluminum design will be introduced. As well as a fingerprint scanner for security like the Galaxy S5 and iPhone 5s. For an idea on how the hardware could look, here's a leak that surfaced last week that has piqued interest from many prospective buyers.
If the latest rumors are accurate the all-new LG G3 could be announced in May and released throughout the US and around the globe in June, but all we're hearing is "coming this summer" from most sources.

As an Amazon Associate I earn from qualifying purchases.