LG G3 Leaks Reveal Three Major Features
When it comes to deciding on which new smartphone to purchase in 2014, there's plenty of choices outside of Samsung or Apple. While the HTC One M8 is popular, many consumers are starting to pay more attention to the upcoming LG G3.
LG launched the G2 back in September of last year, and just a few months later we started hearing initial rumors about its successor, the LG G3. With the Samsung Galaxy S5 and HTC One M8 already official and now available, more and more reports have started to surface regarding what's next from LG, and when we can expect it to arrive.
Read: LG G3: 6 Things We Know So Far
Earlier on reports and rumors suggested LG would be aiming directly at the Samsung Galaxy S5 with its new LG G3, and with each new rumor that arrives we're starting to see exactly that. Most of the specs that are expected to arrive with the LG G3 were things we thought we'd see from Samsung, but didn't, and this week three more impressive details have surfaced out of the rumor mill.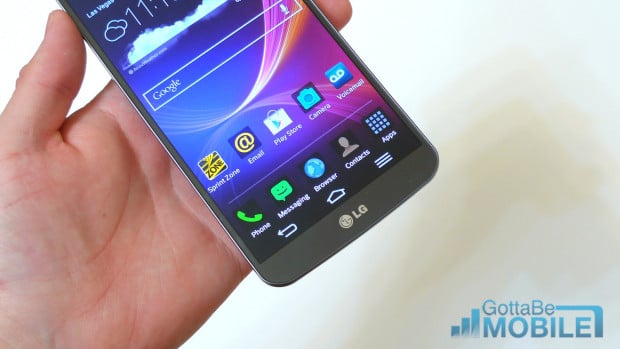 At this point nearly all the details we've heard thus far are only rumors regarding the upcoming LG G3. However, given previous releases, technology available, and LG's aspirations it's likely most will end up being accurate. We've heard everything from a fingerprint scanner on board, to a May release date and more.
Before we rundown what we've heard thus far, two new rumors have appeared this week that are extremely exciting for potential LG G3 smartphone buyers. The biggest being the camera. The LG G2 from 2013 launched with a 13 megapixel camera offering Optical Image Stabilization (OIS) and was one of the better Android cameras of the year. Samsung's new Galaxy S5 has a 16 megapixel camera, and HTC has the Duo Camera on the HTC One M8, so LG needs something impressive.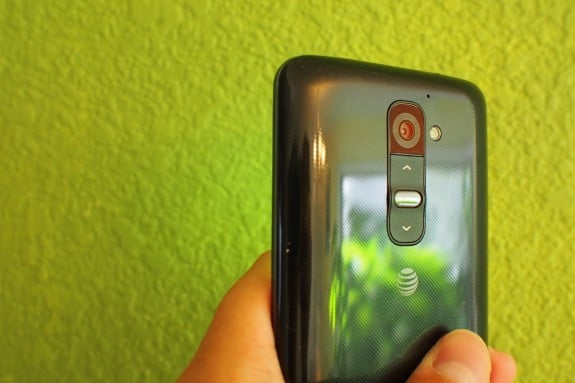 According to new reports from AndroidSAS the LG G3 will once again aim to top Samsung's Galaxy S5 by offering an impressive 20 megapixel camera. Not just a small incremental update and a feature-matching 16 megapixel camera, but a larger 20MP sensor, still offer OIS, and have 4k video recording to boot. There isn't a lot of evidence to support this, but the rumor mill has been quite accurate with LG as of late.
The second set of new details that arrived this week are regarding the screen, and the user interface. We already know that LG is aiming to offer a 5.5-inch 2560 x 1440 QHD 2K resolution display, and a new screenshot today from an unofficial LG blog confirms the resolution. It also gives us a look at what could be a redesigned interface for LG phones.
Just like Samsung, HTC, and many others, LG uses a custom software interface over stock Android, and makes it look and feel completely different. They're once again following Samsung here, and if this photo below is accurate we're looking at a redesigned and flat-looking UI over the top of Android 4.4.2 KitKat.
The photo above is reportedly a screenshot from the new LG G3, and with a resolution of "1232 × 2048" being listed, it certainly lends credence to the rumors of a QHD 2560 x 1440 resolution screen. All reports are claiming an ultra HD 5.5-inch screen which will top the Galaxy S5, but we'll have to wait and see.
Read: Samsung Galaxy S5 vs. LG G3: 5 Things You Should Know
Again, at this point most of the details are only rumors for now, but with multiple different leaks all surfacing with the same details, they're likely somewhat accurate. For those that may be waiting for the LG G3 instead of pulling the trigger on the Galaxy S5, below is a rundown of everything we've heard so far.
If all the reports and rumors are accurate, the LG G3 will be an extremely impressive flagship smartphone for 2014, and likely blow away most of the competition. Just like the G2 last year, the G3 will be released later this summer, or possibly in August, giving LG time to get the latest and greatest hardware inside, and beat out Samsung or HTC.
We're hearing the LG G3 will have a 5.5-inch 2560 x 1440 QHD display, a 2.5 GHz Quad-core Snapdragon 805 processor with 3GB of RAM, 32GB of internal storage, and possibly have a micro-SD slot for storage expansion. Multiple rumors have suggested a fingerprint scanner to battle the iPhone 5S and Galaxy S5, and we've even heard the LG G3 will have an IP67 dust and water resistant certification, just like the new Samsung Galaxy S5.
And last but not least is the concept render shown above. This was fan-made, but came from rumors out of South Korea suggesting the LG G3 will keep the buttons on the back, have a fingerprint scanner up front in a home button, and also incorporate front-facing speakers and an all aluminum design. Again this can't be confirmed, but it would make for one impressive smartphone consumers will want to purchase.
The past two LG flagship smartphones were released in November and September of 2012 and 2013, but this year we're hearing the LG G3 could make a late June debut just in time for potential buyers to pick one up this Summer.

As an Amazon Associate I earn from qualifying purchases.