LG G3 Prime Rumors Emerge as US Launch Kicks Off
The brand new flagship LG G3 release date hasn't even arrived in the United States, yet we're already starting to see reports of a successor in the works. The all-new LG G3 is finally starting to arrive as of today for those on AT&T, and other carriers in the United States won't even offer it until next week, but something else could be on the horizon.
Just like the Samsung Galaxy S5 and HTC One M8, the LG G3 is now also falling victim to rumors about a  "Prime" model which promises to be even better. We've been hearing a Galaxy S5 Prime with an aluminum design is coming for months, and rumors surfaced that HTC was going to do the same with the One M8, but that was eventually canceled according to reports.
Read: LG G3 Prime Rumors Already Starting to Surface
With the global launch and rollout of the new LG G3 still under way and no where near being complete, rumors have already started swirling that something better may be coming soon. It could be an entirely different device altogether, but until more information arrives it's being reported as an LG G3 Prime.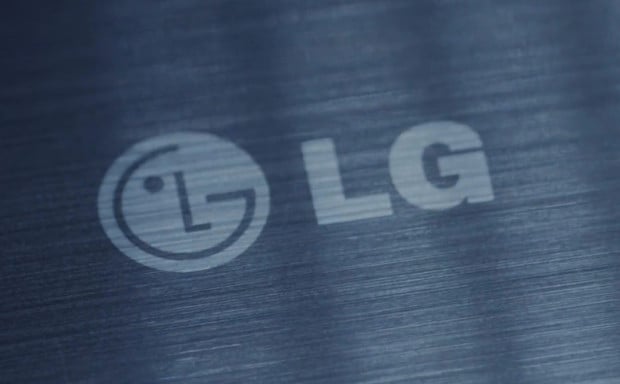 On May 27th the LG G3 was officially announced after months of leaks, rumors, and speculation, and it delivers some of the best features we've seen on a smartphone in 2014. Arguably it's one of the best devices available now, and will probably stay that way the rest of the year. However, LG could be cooking up an improved model, or possibly something even bigger to compete with the incoming Samsung Galaxy Note 4.
First reports of the G3 Prime emerged back in June, but now the same device has surfaced once again and is reportedly already starting the certification process which is needed before a product launch. At least according to new documentation found by GforGames.
If reports from last month are correct the new LG G3 Prime (or whatever LG calls this smartphone) will reportedly have much improved specs over the original. The company stuck with the same 13 megapixel on the G3 as the G2 from 2013, only delivered an improved image stabilization and an all-new laser auto focus technology. That said, we could potentially see a new G3 launch with a larger screen to battle the Galaxy Note 4, a 16 megapixel camera, and according to earlier reports a faster 2.8 GHz quad-core Snapdragon 805 processor and 3GB of RAM.
The LG G3 is arguably one of the best and most powerful Android smartphones currently on the market, and if this new device ends up being released it will be trumped already. It's too early to tell what exactly LG has planned, or if this device will even go on sale anywhere outside of Korea, but we'll know more shortly considering it has already started to surface at bluetooth certifications systems and more.
Read: Final LG G3 Release Date Details Arrive for the US
With the LG G3 going on sale today from AT&T, July 16th from T-Mobile, and just confirmed today it will arrive on July 17th for Verizon, consumers are excited to get their hands on the new device. Following both of those launches next week will be the Sprint LG G3 release on July 18th.
At this point there's no reason to expect a launch anytime soon by LG with a G3 Prime that will replace the current flagship device, so prospective buyers can rest easy knowing the G3 is potentially one of the best options available today. The G3 Prime could be coming sometime this fall after the iPhone 6 and Galaxy Note 4, or simply launch inside Korea only as a limited LG product launch.
If this device indeed doesn't arrive outside of Korea, we're likely to hear from some disappointed LG fans, but we'll have to wait and see.

This article may contain affiliate links. Click here for more details.