LG G3 Release Continues for U.S. Buyers
The impressive LG G3 that was announced and released earlier this year has been extremely popular thus far, and is arguably one of the better smartphones released in 2014. If you've yet to get a new phone, today LG and US Cellular announced the phone is coming soon for more US buyers.
With the Samsung Galaxy Note 4 release date quickly approaching and the new iPhone 6 Plus already available, buyers have a lot of choices this fall, and those on US Cellular are about to get one more.
Read: iPhone 6 vs LG G3: What Buyers Need to Know
After being announced in May buyers had to wait roughly two months for the impressive new 5.5-inch smartphone to become available, but that was only on select carriers. While all major US carriers offer the phone, one of the bigger regional options has announced they too, will also have the phone starting early next month.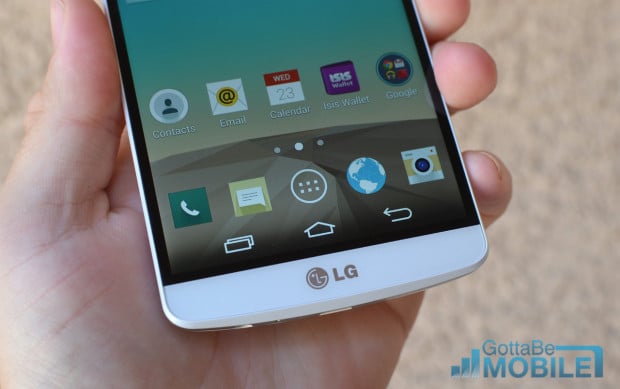 This morning LG and US Cellular confirmed the impressive new LG G3 will be available for all US Cellular customers starting in early October, but didn't get an exact release date. Here's what US Cellular had to say about the release of this flagship smartphone.
We are excited for our customers to get the LG G3 experience and see how its features can simplify and enhance their lives. Whether you are taking high-quality pictures of your kids, using multiple applications to get your work done or simply browsing the web, the LG G3 on our best-in-class network is a powerful smartphone that keeps you organized and more productive. – Joe Settimi, VP of Products
The LG G3 will be available both in select stores and from US Cellulars online store. Qualifying Shared Connect subscribers will be able to purchase it $0 down on a 24-month payment plan, and of course the usual contracts will be available. However, just like a release date, the exact price for those looking to buy the phone on contract or outright is yet to be confirmed.
The LG G3 is $199 from most carriers in the United States, and $599 outright. So we're expecting something similar for those looking for the unit on US Cellular. The release details also confirmed that those choose the G3 will be eligible for US Cellular's rewards program, where you earn points towards devices, accessories, events, and other things. Meaning you'll get points for buying this excellent smartphone.
Read: LG G3 vs Galaxy Note 4: What Buyers Can Expect
As a reminder the LG G3 comes with a beautiful 5.5-inch 2560 x 1440 Quad-HD display. The same size as the new iPhone 6 Plus only it's higher resolution, and in a smaller more pocket-friendly package. LG's smartphone has a powerful quad-core processor with 3GB of RAM, 32GB of internal storage and micro-SD support, as well as an improved 13 megapixel camera with optical image stabilization.
The LG G3 runs Android 4.4 KitKat, has a large 3,000 mAh battery for all-day usage, and is one of the most popular smartphones so far in 2014. For more details check out our thorough LG G3 Review.
Again, no exact release date or pricing was confirmed today, but the LG G3 will be headed to US Cellular in early October. We'll update with additional details, release date info, and pricing as it becomes available.

This article may contain affiliate links. Click here for more details.