LG G3 Release Continues in the US
Today the LG G3 release date is officially here for one more carrier in the United States after a long delay following the announcement back in May. Last week both AT&T and Sprint started offering the new flagship LG G3 smartphone to consumers, and now it's readily available to even more buyers.
The LG G3 release date was a mystery for well over a month after being announced, as both LG and all carriers stateside were completely silent on when consumers could expect it to arrive. Even after a global launch in multiple countries and regions around the globe.
Read: How to Take a Screenshot on the LG G3
T-Mobile was first to an announcement, but third to release the new phone for prospective buyers. Confirming they'd be first to open up pre-orders, with the LG G3 being readily available in select stores nationwide starting today, July 16th. However, those who pre-ordered online from T-Mobile.com started receiving their phones last week.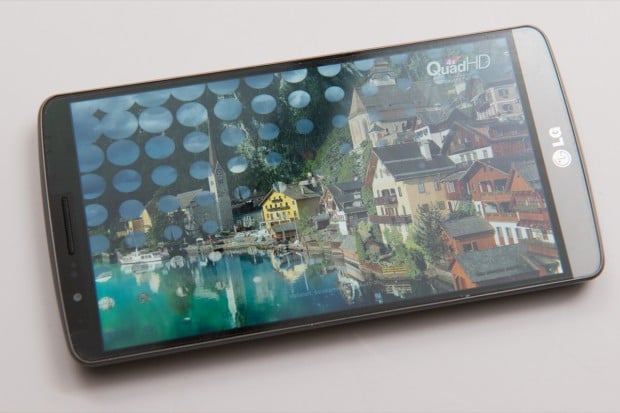 Consumers who opted to pass on the impressive new Samsung Galaxy S5 or HTC One M8 in favor of the LG G3 have been waiting for the device to arrive, and now it's here with only one carrier left with that launch expected to be tomorrow.
T-Mobile online orders started arriving early for some last week, but those who've been waiting for the all-new LG G3 release date on T-Mobile, today is the day. Users and prospective buyers can head into a nearby retail store to get their hands on the new smartphone and see the stunning 5.5-inch display in action themselves, which is one of the best features we talk about multiple times in our review linked to below.
Read: LG G3 Review: One of the Best Smartphones Available
AT&T started offering the impressive new LG G3 on July 11th, and Sprint surprised buyers by moving its release date from the 18th to the 11th and matched AT&T, and now just T-Mobile and Verizon remain.
T-Mobile has both the Black and Shimmer White LG G3 available today for $598 outright, or their usual monthly payment plans as a part of the Uncarrier plans. T-Mobile is asking $24.95 a month for 24 months for the LG G3, which is slightly less than AT&T and Verizon will be charging, for those curious.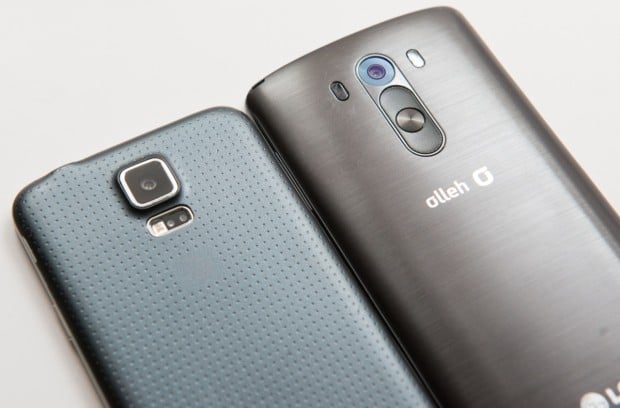 So what does that get you, and why so much excitement around the LG G3? It offers a world-class 5.5-inch 2560 x 1440 Quad HD (2k) resolution display, a powerful 2.5 GHz quad-core processor with 3GB of RAM, and comes with 32GB of internal storage. There's a micro-SD slot for expandable storage, a massive 3,000 mAh battery for all day usage (bigger than the Galaxy S5 or HTC One M8 battery) and we can't forget the camera on the back.
LG's camera is one of the best on any mobile device. Offering a 13 megapixel lens with optical image stabilization and a smartphone-first laser auto focus. A feature and technology usually reserved for high-end DSLR cameras used by professionals. LG has employed some of the same refocus features after you snap a photo, similar to the HTC One M8 dual camera, and tons of other editing features as well. Take a peek below.
With the Samsung Galaxy S5 having a few months head start, the Galaxy Note 4 and iPhone 6 coming, and others in the Android marketplace the LG G3 is facing some stiff competition. That being said, all the stunning features mentioned above gives the G3 a good advantage, and it should be one of the best smartphones available for the remainder of 2014.
Read: 10 Best LG G3 Cases
Those snagging a new LG G3 today from T-Mobile, or tomorrow on Verizon Wireless will want to check out the link above if a case is something you're interested in. Protecting that large 5.5-inch HD display is a good idea, and you'll find some excellent cases detailed. Head into your nearby T-Mobile store today and try the brand new LG G3 yourself.

As an Amazon Associate I earn from qualifying purchases.