LG G3 Release Date Confirmed by LG
After months of rumors and speculation today LG Mobile put all the reports to rest and officially announced the LG G3 release date. The brand new flagship LG G3 smartphone will launch in Q2 of 2014. It's official.
Over the past few months reports and rumors have continued to surface regarding not only what to expect from LG's next major smartphone, and how it will compare to the Galaxy S5, but when it will be released. Leaks have stated sometime in May, all the way to a late August release date similar to the time-frame of the LG G2 in 2013.
Read: LG G3: 6 Things We Know So Far
Today all those reports and rumors have been silenced though, and consumers now have a firm time-frame regarding when they can expect the smartphone to arrive. In an LG earning report the company confirmed the "LG G3" name, and also mentioned it will be released inside of Q2 2014. This means it will arrive before the end of June.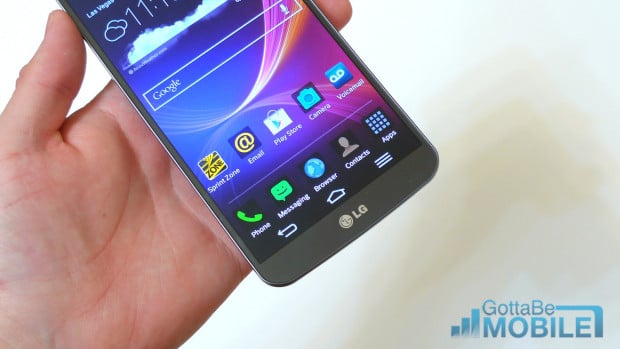 Quarter two of 2014 is April, May and June, and today LG officially announced that we can expect the flagship G3 to not only be announced, but released inside of Q2 to help with sales and profit margins. Lately we've been hearing rumors that it could actually be announced next month, and now those reports are starting to sound more accurate.
With the Samsung Galaxy S5 and new HTC One M8 both already available on the market today, consumers have been eying other options for later this year. The LG G2 was an impressive offering that arrived rather late in 2013, and rumors of an earlier launch to battle the competition have been floating around for months regarding the LG G3.
"Higher revenues are expected in the second quarter with the release of the flagship LG G3 smartphone and wider roll-out of the mass-tier L Series III." – LG Mobile
The LG Optimus G was released in October of 2012, LG then released the flagship LG G2 in September of last year, which lead many to believe we'd see an August release date for the company's 3rd release. Thankfully that isn't the case, and the LG G3 will arrive much sooner than anyone expected to battle the Galaxy S5, HTC One M8, Moto X2, and even the iPhone 6.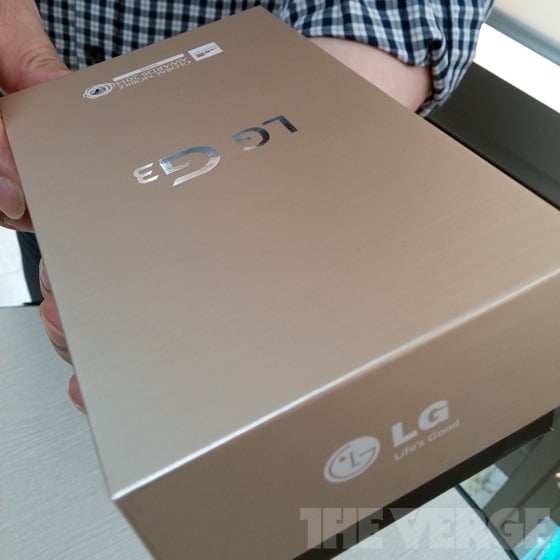 With the LG G3 release date now confirmed for sometime soon, not to mention we're already a month into Q2, details should start flowing in regarding what to expect, and which carriers will be on board. We've heard plenty already, not to mention a slew of recent leaks have revealed possible specs, design clues, and even carrier support.
What to Expect
Early on the rumors were all claiming LG would be going after Samsung with the new LG G3, and those haven't slowed down. All the specs and next generation features consumers expected from Samsung, but didn't get, will reportedly arrive with the LG G3.
It appears that LG will be taking aim at the Galaxy S5 by offering an amazing display, the same IP67 certification for dust and water resistant features, and a stunning camera to boot. The specs and details outlined below are no where near confirmed but based on leaked images, benchmarks, and other data, could be accurate when the smartphone gets announced in May.
LG G3 Specs (Rumored)
5.5-inch 2560 x 1440 Quad-HD display
2.5 GHz Quad-core Snapdragon 805 processor
2-3GB of RAM
16 and 32GB storage options, and micro-SD support
16-20 megapixel rear camera with OIS, 2MP front camera
Android 4.4.2 KitKat
3,300 mAh battery
Dual stereo speakers
Rear-mounted power and volume buttons
Essentially the Samsung Galaxy S5 and HTC One M8 face some stiff competition this year from LG. Last year's LG G2 shocked many by offering an excellent 5.2-inch display in a super small package with slim bezels, and we're hearing the LG G3 will take that even further.
Rumor has it that while the display will be 5.5-inches, and have one of the highest resolutions to date, it will feature such a slim bezel around the screen that the actual physical size of the phone won't be bigger. This means users can expect a bigger, better, more crisp experience, without having a larger device in their hand or pockets.
The photo above is a fan-made render, and likely nothing like the retail version, not to mention our first real photo leaked yesterday. Rumors have briefly touched on an aluminum design and possibly front facing speakers, but those are doubtful given LG's product past.
Read: LG G3: 5 Must Have Features to Take on the Galaxy S5
 Currently the LG G3 is one of the most hotly anticipated smartphones of 2014, and could have more interest than the Galaxy S5. Consumers have been patiently awaiting more details after the Galaxy S5 failed to impress, and now we only have a few more weeks of waiting.
With April coming to a close many have speculated that LG will reveal and announce the new LG G3 in mid to late May, followed by a global release during the month of June. This means rumors will continue to arrive, and become more accurate, and official details right from LG are weeks away. Sprint has been confirmed as one carrier, and previous LG comments suggest this will be the biggest and widest product launch ever in the history of LG. Meaning we'll likely see all major US carriers, small regional carriers, and partners around the globe launch sometime in Q2.
An LG G3 Mini is also in the works, which could debut at the same time as the flagship LG G3, but we'll have to wait and see. We will be on the lookout for more details as the continue to arrive.

As an Amazon Associate I earn from qualifying purchases.