LG G3 Release Date Firms Up for U.S.
Since first being announced back in May the all-new LG G3 has been a highly anticipated smartphone, but release date details remained somewhat of a mystery. Consumers looking to get the latest and greatest flagship smartphone have been left in the dark regarding when to expect it, but more LG G3 release date details arrived today.
The new HTC One M8 became available the day it was announced, and on all major US carriers within two weeks of the announcement, something that many wish Samsung and LG would do with their devices. Instead, the LG G3 had tons of hype, was leaked almost once a week before the reveal, but once it was announced the details stopped. Users have waited over a month and now we're hearing the release is still 2-3 weeks out. Meaning that's two months from announcement to a release date.
Read: LG G3 Release Date Rumor Roundup
While the LG G3 has been available in Korea since being announced, it did launch in the UK and around a few other parts of the globe on June 27th, but users in the United States are still left waiting. However, this week two major details arrived regarding the release date, and we have more on both below.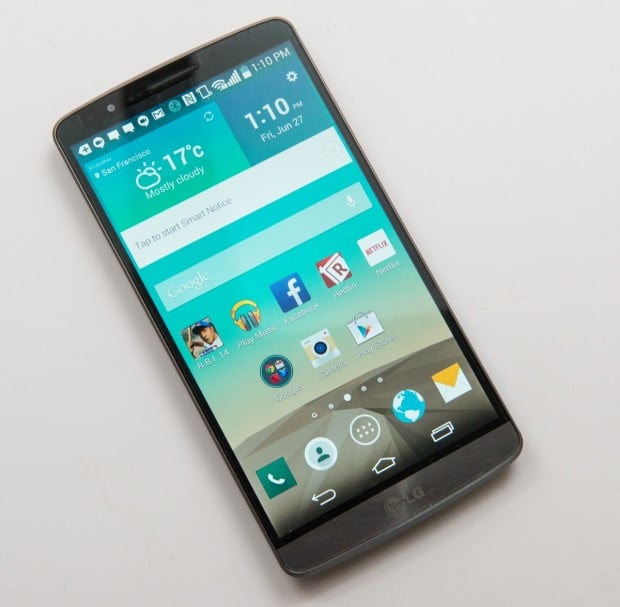 The first official LG G3 release date details for US buyers came earlier this week from T-Mobile. Who confirmed the new G3 will hit its shelves starting on July 16th. Meaning that's almost a two month wait from when the device was announced. This is good news for T-Mobile consumers, but all other carriers have been silent, until today.
This morning Sprint joined in on the LG G3 release date fun, and have announced they'll be offering the smartphone with its new Spark 4G LTE network speeds starting July 18th. Two days after the smartphone is set to launch on T-Mobile. Sprint will be offering pre-orders starting July 11th, and users can pick up the new LG G3 in stores nationwide starting on the 18th.
Read: LG G3 Review: The Best Android Around
Previously we'd heard reports and rumors that Sprint was aiming for a July 25th release date, so this is certainly good news for prospective buyers looking to get a new smartphone this summer. Now we still need to hear from both AT&T and Verizon, both which were first to offer the LG G2 last year, but will be last to announce G3 details in 2014.
So far both Verizon and AT&T have been completely silent, but that doesn't mean we don't have a few details. Last month the popular leakster evleaks reportedly confirmed the Verizon LG G3 release date is set for July 17th, which now makes sense and lines up perfectly between the announcements from Sprint and T-Mobile above.
As a reminder, the Verizon July 17th release date is only a rumor now based on a pretty solid leak, and until we hear from the Big Red carrier themselves things are always subject to change. The only remaining carrier left is AT&T, who was first to offer both the original LG Optimus G, and the LG G2 last year.
We've yet to see or hear any reports for an AT&T release date, but if these other announcements are anything to go on, we can expect it to arrive around July 15-19th as well.
The 5.5-inch Quad HD 2560 x 1440 resolution LG G3 with a powerful quad-core processor, 13 megapixel camera, and much more is coming to a US carrier near you. If you pick it up from Sprint before July 24th, you'll even get a $150 reward card from the carrier. We'll have more launch date and release date details for the other remaining carriers as soon as possible.

As an Amazon Associate I earn from qualifying purchases.