LG G3 Release Date Nears as Samsung's Answer Leaks
The LG G3 release date is quickly approaching while competitors are preparing to combat the flagship smartphone with something of their own. After being shown off on stage last month consumers have been extremely excited about the all-new LG G3, despite no solid release date in sight.
Meanwhile the Samsung Galaxy S5 was announced earlier this year and has been rather popular since. However, the Galaxy S5 has a similar design to models before it, and many of the rumored specs never made it into the handset. That is why the company is tipped to be building a successor to the GS5 rumored as the "Prime" and will reportedly call it the Samsung Galaxy F.
Read: Samsung Galaxy S5 Prime Details Emerge
With the LG G3 release date coming up within the next month or so, we're starting to see more and more reports that the competition has an answer. The G3 is being released a few months later than the others, but with top-tier specs that even Samsung's Galaxy S5 weren't able to deliver. As a result we're now seeing leaks showing what could be Samsung's answer to the LG G3.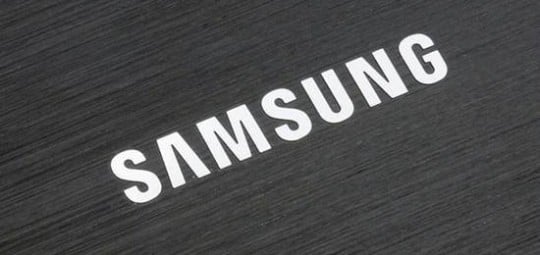 So when can we expect the LG G3 to be released? The device is currently only available in Korea, but multiple sources and leaks are suggesting a late June or early Jule release date. LG themselves claimed a global launch before the end of June, but that doesn't appear to be the case.
With all four major US carriers all confirming the LG G3 is coming, but none giving a release date, leaves many thinking a release won't be for at least another 2-3 weeks which puts the LG G3 release date in the United States sometime in July. Yesterday leaks claimed July 10th Verizon will open up orders for the G3, with a retail launch across the US on July 17th. AT&T has traditionally been first to offer the G series, so we could see them deliver the new phone first, but again, there's been no announcements thus far.
Read: 5 Reasons to Wait for the LG G3
Earlier this week some photos leaked of a device being called the Samsung Galaxy F with a very similar design as the original Galaxy S5. However this smartphone features an aluminum design on the back (or at least a brushed metal look) and a large 5.3-inch 2560 x 1440 Quad HD display. Below is the newest photo which arrived today, showing the thin Galaxy F Prime bezels and bigger screen.
The LG G3 is the first smartphone to head to the US market with a 2560 x 1440 Quad HD display, or 2k resolution as some call it. As a result Samsung's now rushing to prep something similar. The LG G2 had some of the slimmest bezels on any smartphone to date, and the LG G3 picked up right where LG left off. Offering a large 5.5-inch device that isn't much bigger than the 5.1-inch Galaxy S5 simply because the bezels are so small around the device.
LG's G3 also has what should be one of the best cameras around too. Offering a 13 megapixel camera with optical image stabilization, as well as a smartphone-first laser auto focus similar to what high end DSLR cameras come equipped with. As a result these recent rumors also suggest the Galaxy F "Prime" will have a 16 megapixel camera with OIS.
So far all the rumors coming in make the Galaxy F "Prime" simply sound like an answer to the LG G3, a position that Samsung's hasn't been in lately when it comes to mobile. The Galaxy series has been leading the pack, but the G3 seemingly has Samsung on its heels.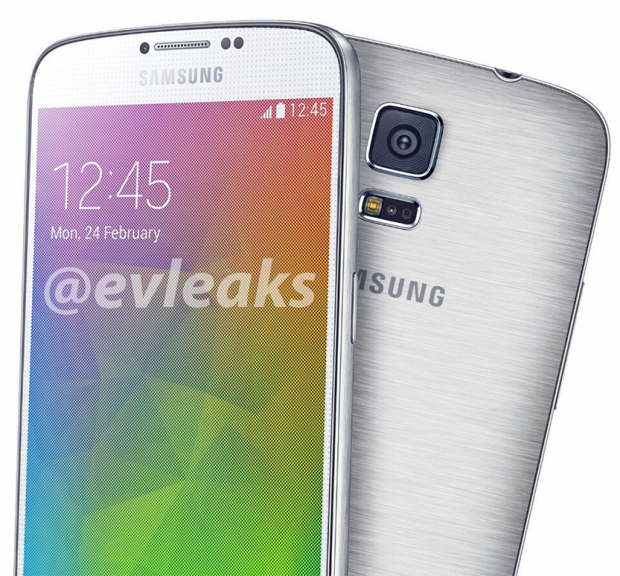 If the rumors are accurate the all-new Galaxy F "Prime" will sport a 5.3-inch 2560 x 1440 Quad HD (2K) display with a 2.5 GHz Snapdragon 805 processor and 3GB of RAM. Offer a similar but improved 16 megapixel OIS camera, an aluminum design on the rear, and possibly a bigger battery to go along with that larger screen.
The phone sure sounds impressive, but we still don't know if this will even hit the US market. For all we know the Samsung Galaxy F could be a Korean exclusive to take on the LG G3 on their home soil. So we'll have to wait and see.

As an Amazon Associate I earn from qualifying purchases.