LG G3 Release Date Rumor Roundup: What to Expect
Earlier this year the brand new LG G3 was finally announced live on stage after months of rumors, speculation, and leaks showing off the device, but no release date came with the reveal. Now that we know everything and more about the impressive smartphone, consumers are anxiously waiting its arrival.
Back in April LG announced that its new flagship smartphone, the LG G3, would in fact be available around the globe before the end of Q2 2014, which is the end of June. With only a few days left in the month and no official launch dates for any carriers in the United States, and silence in other regions, that promise won't be met.
Read: 5 Reasons to Wait for the LG G3
However, the LG G3 release date is quickly approaching and below is everything you'll need to know about the potential release date, and all the rumors we've been hearing about it. It's no secret the LG G3 is already available in Korea, but those throughout the UK, Canada, and of course the United States that are considering the smartphone, read on to see what to expect regarding a release date.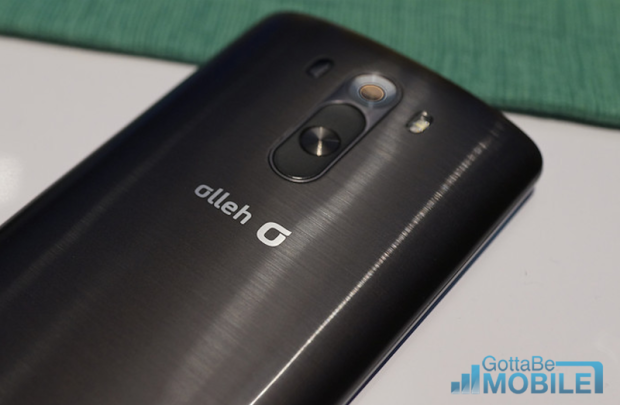 Following all the hype and leaks of the impressive new LG G3 we've been met with silence from both carriers, and the manufacturer. A few pre-order pages have surfaced from carriers in the US and UK, but no details have actually shared what prospective buyers can expect. So while the details are still light, here's what we know.
One of the most important markets for LG to be successful while taking on the iPhone 6 and Galaxy S5 will be in the United States, and so far we're hearing LG has big plans for our market. Offering the impressive flagship smartphone on at least all four major US carriers, and eventually others could join in.
United States
Sadly while the U.S. market is extremely important and vital to the success of the LG G3, it's also one of the key areas we have the least details about. Aside from all four major US carriers confirming they'll offer the flagship smartphone this summer, none have revealed a price or a release date.
That doesn't mean we don't have a good idea of what to expect though, not to mention we have plenty of leaks and rumors that are painting a somewhat clear picture.
AT&T was the first US carrier to offer the original LG Optimus G, and the LG G2, which means it's safe to assume they'll be first in line for the all-new LG G3. That said, we've yet to hear from either party. If AT&T will be first to offer the new flagship smartphone consumers can expect an announcement as soon as next week, as another carriers plans have already leaked. According to evleaks the Verizon LG G3 will officially be for sale on July 17th, with pre-orders starting a week earlier on the 10th.
If that indeed is the case than AT&T will either launch before them, sometime in the opening two weeks of July, or possibly around the exact same date. US carriers tend to release devices on different days to be competitive, so anything is possible at this point. It's worth noting the clock, weather, and date widget on the AT&T LG G3 has an August date listed, which could be a hint that the wait will be longer than expected.
So what about T-Mobile and Sprint? We're hearing chatter that the Sprint LG G3 is set for a July 25th release date, and they're own launch page has giveaways ending on the 11th of July, lining up with the traditional two week pre-order period once they announce the device that same week. But that's just a rumor.
T-Mobile on the other hand has been rather silent, but one good thing for potential buyers is the T-Mobile LG G3 launch site lists the high-end 3GB of RAM and 32GB version of the G3, while all other US carriers will likely offer the version with only 2GB of RAM and 16GB of internal storage.
Europe
Even though LG stated earlier this year that the LG G3 would be the biggest launch in the history of LG Mobile, they've still managed to be very quite on launch dates. You'd think they'd be gearing up for something this big with tons of marketing (which surely is coming) but so far mums the word. That said, we have a few details for those in Europe as well.
Last month we learned the UK will have a chance at the LG G3 come July 1st, with The Verge confirming multiple carriers in the UK will have the smartphone for sale come July 1st in stores and online. Carphone Warehouse, O2, and even Three will all be offering the LG G3 in the coming weeks. The latter of them all, Three UK, is reportedly set to announce a June 26th release date. With that being less than a week away it's doubtful, but maybe we'll learn more early next week.
That isn't all we know, and as you can see above Amazon has already spilled the beans. A new LG G3 product page on Amazon.co.uk went live this week showing a June 28th release date for the unlocked model, and it even comes in gold. This means users can snag the phone from Amazon with one-day delivery and have it on the 29th, beating all other carriers in the UK to the punch.
EE and Phones4U reportedly won't be offering the LG G3 at all, according to a few reports, but once the device starts rolling out to carriers around the globe we can expect more and more information to start emerging regarding retail availability.
Read: LG G3 Hands-On & Impressions (Video)
So what's all the hype about? Check out our hands-on video above for more details on this stunning smartphone. In 2014 we expected a flagship Samsung Galaxy S5, and something stunning from the HTC One M8. While both phones are available now and rather impressive, the respective companies didn't offering anything extremely new from years prior. LG on the other hand, delivered quite a punch with the G3.
The LG G3 is the first smartphone with a 2560 x 1440 Quad HD display (in the US at least) and offers some of the slimmest bezels around allowing for a large 5.5-inch smartphone to be as compact as most 5-inch phones like the G2 or Galaxy S5. Add in a powerful 2.5 GHz Quad-core processor with 2/3GB of RAM 16/32GB of storage options, a micro-SD slot for expanding storage, and a removable 3,000 mAh battery you can see why buyers are excited.
That isn't all though. The LG G3 has a brand new refined user interface running on Android 4.4.2 KitKat, tons of software improvements, and what we're hearing is one of the best mobile cameras around. All the awesome specs mentioned above aside, the camera and rear buttons are the highlights. LG's G3 sports a 13 megapixel camera with improved optical image stabilizaion + technology. This should help photography in all use cases. Then they have a laser auto-focus infrared on the rear offering the fastest auto-focus of any smartphone. This is a smartphone first, and something we only see on high-end DSLR cameras.
Add all the specs above into a nicely curved design with a brushed aluminum-like look (but still plastic) and tons of features like rear-mounted buttons and this should give Samsung, HTC, and even the iPhone a run for their money in 2014.
Expect the all new LG G3 to be available through the United States, the UK, Canada, and a variety of other regions over the course of the next 30-45 days. In fact, it should quickly become available in over 170 countries.