LG G3 Release Date Rumors Continue to Emerge
After all the leaks, rumors, and speculation last month the brand new LG G3 was finally announced live on stage but with no details regarding a release date. With the phone now official and consumers awaiting more details, the rumors have continued to swirl about a potential launch around the globe.
Back in April LG themselves announced the device would be released globally before the end of Q2 2014, which is the end of June. This, along with various other early rumors had many hoping for a late June or early July release date, but that doesn't appear to be the case. More and more reports have continued to surface suggesting most will be waiting well into late July for the new G3.
Read: LG G3 Prime Rumors Start to Surface Already
Last month our first concrete details surfaced, with The Verge reporting the LG G3 UK release date will be July 1st from Carphone Warehouse and carriers like UK's O2, but that's yet to be confirmed by LG or the carriers. So far all four major carriers in the United States have confirmed the device is coming soon, but they've all been mum on an actual LG G3 release date.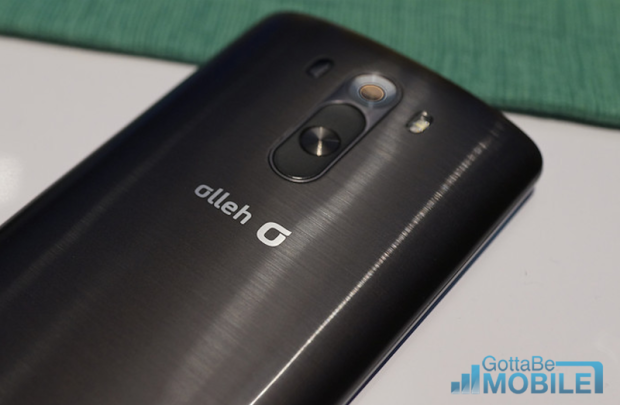 Until just recently there's been no additional details or release date information since the phone was announced in May. LG revealed its new phone to the world after a slew of leaks, carriers confirmed they'll offer it, and nothing has been said since. However, both T-Mobile and Sprint are having giveaways, and new rumors are starting to flow in with suggested release and retail dates.
Just last week famed leakster @evleaks revealed those in the United States have a bit longer to wait, with Verizon not offering the flagship handset until July 17th. According to his sources Verizon will officially start LG G3 pre-orders on the 10th of July, then one week later launch the device in carrier stores around the globe. He states G3 pre-orders "start" on the 10th with Verizon, which could hit to Verizon being the first US carrier to offer the handset, or that could just mean they start that day for Verizon Wireless customers.
Read: LG G3 Hands-On & First Impressions (Video)
The new LG G3 was announced on May 27th with no US release date in sight, but for the manufacturers home country it went up for sale the same day. Reports have surfaced that the LG G3 sold over 133,000 units in the first week in Asia, and with the device being available now for more than a few weeks those numbers surely have risen.
What this means is the LG G3 is enjoying a successful launch already, even if only in Asia, and once all major carriers in the United States get on board next month we can expect more and more from the impressive new flagship smartphone.
So what about other carriers in the United States? So far the only solid rumors are for Verizon Wireless, but past LG smartphones all have arrived first with AT&T. That could be changing this year, or we could be hearing additional details in the next week or two regarding AT&T's plans. It's highly possible AT&T will match the UK with a July 1st launch, but that is just speculation thus far.
In the past manufacturers and carriers have teased release dates by hiding them in plain sight right on devices clock and weather widgets in official press photos. While that is no where near an official date, or something to rely on, Sprint's press photos suggests a July 25th release date as shown below. Clearly having the date listed on the phone, which could mean anything. For what it's worth AT&T has August, and Verizon shows May 27th. That being said, we've received more than a few tips suggesting July 25th will in fact be the official launch date for Sprint too, but it's too early to confirm such rumors.
Sprint's site boldly claims the smartphone will be available in July, and they're also offering three different giveaways for the device with the final round ending on July 11th. This suggests that everything will be wrapped up in time for a mid to late July release date, possibly right around the above rumored 25th date.
Sprint isn't the only one either. Consumers looking to snag the new LG G3 on T-Mobile will also get the chance to do so soon. They revealed their plans back in May as well, and are also hosting a giveaway for the device which wraps up on June 29th. We can't put too much weight into any of these dates, as launches are always subject to change. That all said, it's clear that the entire month of July will be all about the new LG G3.
All said and done we've heard from Verizon, AT&T, T-Mobile, and Sprint regarding the LG G3 "coming this summer" and if everything we're hearing and seeing thus far adds up, July should be an exciting month for consumers on all carriers looking to get the latest and greatest Android smartphone.