LG G3 Reportedly Takes Aim at Galaxy S5
Now that we know everything about the Samsung Galaxy S5, New HTC One, and the Sony Xperia Z2, the next major smartphone for 2014 will likely be the new LG G3.
The LG G3 will be the successor to its flagship G2 of 2013, the same phone which loosely lent its design to Google for the Nexus 5, also made by LG. With LG having a slightly different release pattern than Samsung and HTC, it offers them more time to select the latest and greatest tech, which is lining up to be exactly what we'll get with the G3. From a 5.2 or 5.5-inch 2560 x 1440 2K HD display, to the latest Snapdragon 805 quad-core processor and more.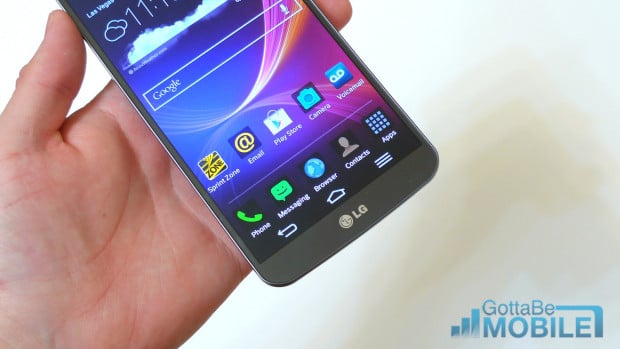 While the full array of specs and details are still not yet known for the LG G3, a new report this week has surfaced from ETNews stating LG will be taking aim directly at the Samsung Galaxy S5. Doing so by offering a better all-around device, while matching Samsung with the water resistant and dust proof features that debuted on the Galaxy S5 last last month.
According to ETNews the screen could be 5.5-inches over the 5.2-inch screen from last year, and will be one of the first 2k 2560 x 1440 resolution 2K display smartphones available in the US. Add a 13 megapixel camera with optical image stabilization and a quad-core processor to that, and Samsung has some strong competition.
Read: LG Nexus 6 Details Leak Ahead of Launch
Next, popular leakster @evleaks has confirmed the LG G3 should be codenamed the LG D850, and is of course headed to AT&T, among other US carriers. Not to mention a rumor out of PhoneArena shows Verizon also on board, with its model number leaking as well.
At the moment it's too early to tell exactly what we can expect from LG, but given the company's past they'll likely exceed most of the Samsung Galaxy S5 specs, have the latest Qualcomm quad or 8-core processor, and those famous buttons on the back.
With most major Android devices for 2014 already confirmed or leaked, much of the attention should turn to what's next from LG.

As an Amazon Associate I earn from qualifying purchases.