LG G3 Rumors Continue with Mini Version on the Way
Details surrounding the upcoming LG G3 flagship smartphone have continued to surface over the past few months, with more and more reports arriving each and every week.
With the Samsung Galaxy S5 and HTC One M8 both already here, consumers and fans alike are starting to focus on what else will become available inside of 2014. With an impressive showing last year from the LG G2, the upcoming G3 is poised to be a big hit and something many consumers will likely consider.
Read: LG G3: 6 Things We Know So Far
While most of the attention as of late has been on the LG G3, today new reports have surfaced from LGPhones reportedly confirming at least one US carrier will also offer an LG G3 Mini.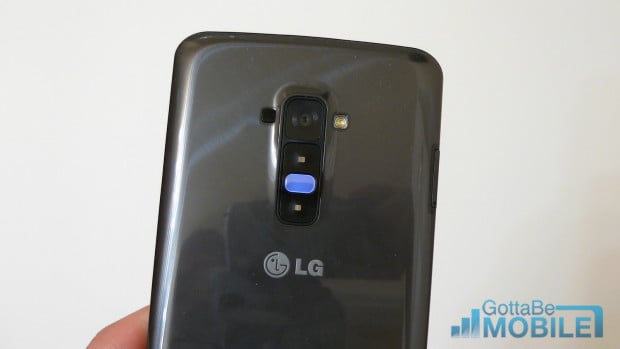 Early reports and rumors show an upcoming device from LG codenamed the LG B2 will indeed be the flagship G3 smartphone coming later this year. We have plenty information on that which we'll detail below, but today there's now signs of an AT&T-bound LG G3 Mini.
Most attention will be on the larger LG G3, but with other mid-sized devices like the Moto X being wildly successful in 2013, LG looks to continue that trend my offering something similar in 2014.
Documentation has been revealed showing an LG B2Mini is headed to AT&T, and the specs are somewhat impressive too. HTC, Samsung and LG all offered mini variants of their respective devices last year, but we could see LG deliver the G3 Mini much sooner this time around.
Read: Galaxy S5 vs LG G3: 5 Things You Should Know
Leaks suggest the upcoming LG G3 Mini will offer a 1280 x 720 x HD display, but of unknown size. The G2 was 5.2-inches, and we're hearing the new LG G3 will come in at 5.5-inches but offer a sleek bezel to keep the overall device size down.
The 4.5 to 4.7-inch size is the target for most "Mini" devices as of late, and most likely consumers can expect LG to deliver something around that screen size, but we can't say for sure. This report states the LG G3 Mini will come equipped with Android 4.4.2 KitKat, an 8 megapixel camera, and an HD display, but that's all the details currently available.
Earlier this year the company eventually announced and released an LG G2 Mini, but it was extremely late to market. This year we're seeing signs of the Mini roughly at the same time as the G3, so we could possibly see a simultaneous launch targeting both market segments.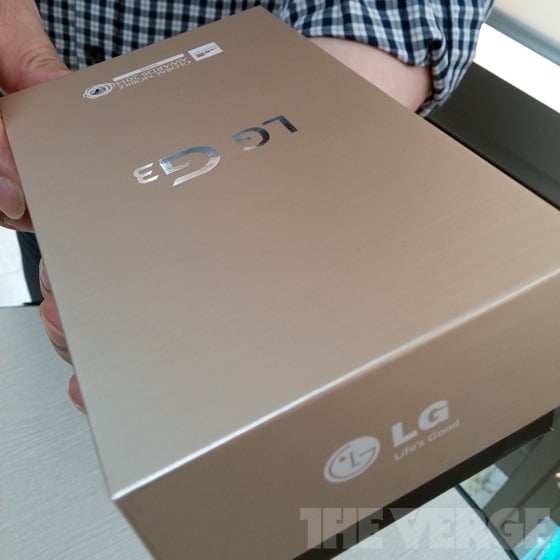 For now there isn't too many other details to go on, but surely we'll be hearing and learning more soon. If the LG G3 Mini is anything like the Mini from last year, it should take on similar characteristics as the regular full-size variant. So what about the regular LG G3? Here's what we know.
Based on multiple reports, rumors, and leaks, the LG G3 should be quite an impressive device. We've already seen details regarding one US carrier, but most likely all major US carriers will offer the LG G3 later this summer. Before we get into the release date lets talk about specs.
The LG G3 is reportedly set to offer an impressive 5.5-inch 2560 x 1440 "Quad HD display" unlike anything else available in the US. This was expected to make its debut on the Galaxy S5 but never did, and now it appears that LG will be the first mainstream manufacturer to offer such a display in the United States. So far all reports have LG taking direct aim at the Galaxy S5.
If rumors are accurate the LG G3 will sport a 5.5-inch 2k display, Android 4.4 KitKat, and be powered by the absolute latest quad-core mobile processor and sport 3GB of RAM. This means it could be one of the fastest and best performing smartphones of 2014. We've heard a brand new user interface overlay will cover Android 4.4.2 KitKat, and an improved 20 megapixel camera could all debut on the LG G3. Again, while some are only rumors, like the aluminum concept below, we'll have to wait and see just what exactly the company has in store.
The absolute latest leaks have LG speeding up the release date window by a few months to compete directly with Samsung's Galaxy S5. The original LG Optimus G arrived in November, and the LG G2 wasn't widely available until September of last year. However, the LG G3 could be announced in May, and available throughout the US and around the globe by late June.
We've head various leaks, seen official retail boxes leak revealing a gold variant will be coming soon, and now we're seeing signs of an LG G3 mini. While nothing can be confirmed until LG makes it official themselves, it looks like at least two more impressive smartphone options will be available to consumer sometime in the coming months, both by LG.

As an Amazon Associate I earn from qualifying purchases.