LG G3 vs Galaxy S5: What Buyers Need to Know
When it comes to choosing a smartphone this summer, there are a lot of options. With the Samsung Galaxy S5 and LG G3 both readily available around the globe and from all major carriers in the United States, consumers may be weighing their options before making a decision.
The Galaxy S5 was released back in April and had a good three month lead on the new LG G3, and many buyers didn't want to wait. However, if users are looking for a phone this summer both are now available, and you'll want to compare them closely.
Read: 5 Reasons to Wait for the LG G3
Here we take a look at how the flagship Samsung Galaxy S5 compares to LG's latest G3, what they both have to offer, how they differ, and explain everything buyers will need to know before forking out hard-earned money or signing a 2-year contract for either smartphone.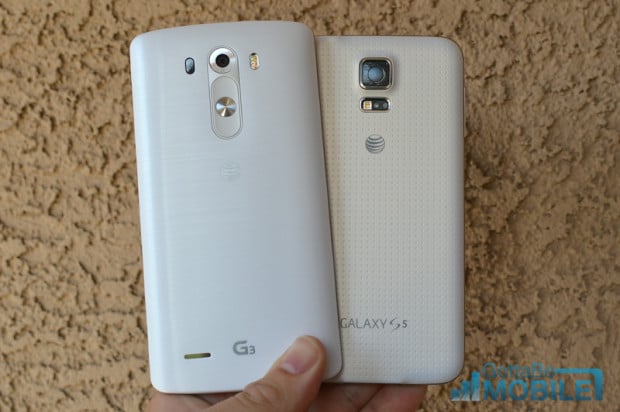 Lately all the attention has been on the upcoming Galaxy Note 4 or the iPhone 6, but for those wanting to stay on Android, or don't want a massive 5.7-inch device like the Galaxy Note 4 when it arrives in October, there are plenty of options available. Not to mention if you need a phone today, the devices we're comparing are both available.
When it comes to which smartphone is actually "better" between the Samsung Galaxy S5 or the LG G3 there are a lot of things that come into play. Pricing or carriers is a big one, but these are similarly priced and available from all carriers.User preference, software or hardware needs, and of course the size of the device. While we don't have all the answers, nor know what every user needs or wants, below are a five or so key features or differences that separate the two and may help consumers make the right choice.
Display
Many consumers these days are choosing a smartphone based on screen size. One example of that being a leading factor is shown by Apple finally moving the iPhone like to a bigger 4.7-inch display with the new iPhone 6. With that being said, both the LG G3 and Galaxy S5 have much bigger screens, but you'll want to see them both in action before making a choice.
The Samsung Galaxy S5 has a 5.1-inch 1920 x 1080p HD AMOLED display. To be honest, I feel it's the best display of any smartphone this year. The colors, saturation, clarity, viewing angles, and natural whites just makes it a stunning device.
The LG G3 though, is no slouch either. It offers the first Quad-HD display for a smartphone in the United States. That being a 5.5-inch 2560 x 1440 resolution. Images are sharp and crisp, videos are big and vibrant, and it's an excellent experience as well. Not only that, but the bezels are so slim the device is nearly the same size as the Galaxy S5, yet has a much bigger screen.
Read: LG G3 Review
However, the colors aren't as sharp, brightness doesn't compare to the Galaxy S5, and the viewing angles (on mine at least) are quite poor when compared to the Galaxy S5. The LG G3 screen is excellent, don't get me wrong, but not quite as good as Samsung's.
Design
Samsung and LG are both in the same boat when it comes to design, and materials used on smartphones. Both have been making plastic smartphones for years, ones that "look" like they're aluminum but not. The ring around the Galaxy S5 is actually plastic, but looks like chrome, and the brushed aluminum design on the LG G3 is pretty but added to a plastic shell.
In terms of design and build quality they're pretty much on par, with Samsung maybe having a slight edge when it comes to overall durability and build quality.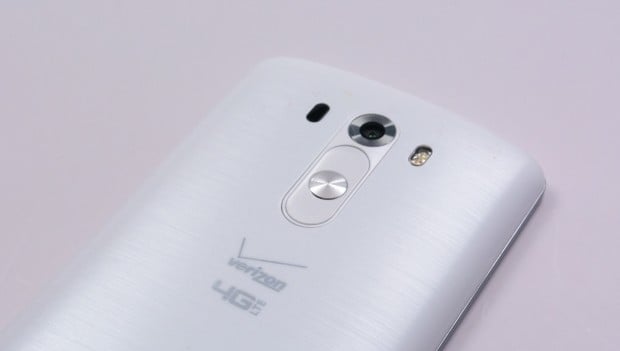 However, there's a few major differences between both these phones. One being the LG G3 has all the buttons on the pack, and the second being Samsung's Galaxy S5 is IP67 dust and water-resistant. Something LG can't claim.
The Galaxy S5 can be dropped in water for hours and hours (they suggest only 30 minutes max) and come out working just fine. We've seen this from various tests online and from YouTube videos. It's extremely durable and rugged, and while the LG G3 is too, the slim bezels around the large screen may not handle drops as easily as Samsung, and it certainly won't survive water accidents like Samsung's Galaxy S5.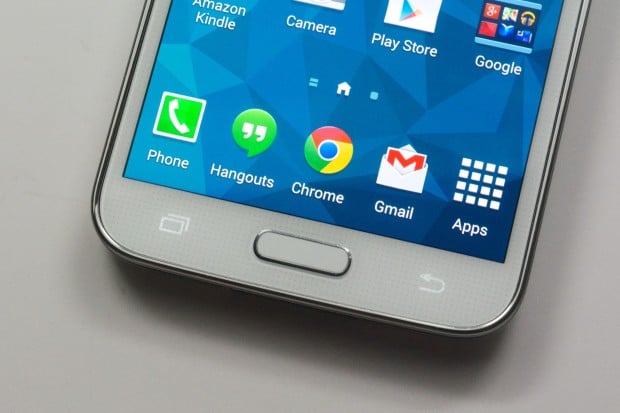 Overall the LG G3 is a better looking device in our opinion, but everything about the Galxy S5 design had a purpose. Right down to the fingerprint scanner in the home button, and the water-resistant capabilities. If you're more active, the Samsung is for you, that's for sure.
Specs
While specs aren't as important as having a device that's fast, fluid, and will work for years to come, it's still something many consider while making a purchase. Below are the hard numbers for those interested, but it all boils down to these devices being nearly the same under the hood with a few small changes, and software will play the biggest role in how each device performs.
Galaxy S5 Specs
5.1-inch 1920 x 1080p HD AMOLED display
2.5 GHz Quad-core Snapdragon 801 with 2GB of RAM
16GB internal storage (Micro-SD expansion)
16 Megapixel camera and 2MP front shooter
Android 4.4.2 KitKat with a new TouchWiz
USB 3.0, infrared port for remote
IP67 dust and water resistant
Fingerprint and heart rate sensors
2.800 mAh battery
LG G3 Specs
5.5-inch 2560 × 1440 display Quad-HD display
2.5 GHz Quad-core Snapdragon processor with 3GB of RAM
32GB internal storage (Micro-SD expansion)
13-megapixel camera with OIS+, laser auto-focus, 2.1-megapixel front camera
Android 4.4.2
WiFi, Bluetooth, NFC, 4G LTE, FM Radio Antenna, and Infrared laser for remote
DLNA and Miracast support
3,000 mAh battery with wireless charging
As you can see from the breakdown above, these devices are extremely similar. Essentially buyers main concerns should be on the waterproof features, the camera, screen size, or simply which manufacturer has the best software. And those are in no particular order. Any one of those could and can be the deciding factor.
Read: Galaxy S5 Review
Software
The biggest difference between both of these phones is actually the software. Both run Android 4.4.2 KitKat currently, which is nearly the latest version of Android. Whether you've used a Galaxy device or an LG phone in the past, they've both been completely redesigned. Samsung's TouchWiz is much different than years past, but also getting slower and slower as they continue to pile more features, gimmicks, and options inside.
However, there's plenty to love from the Galaxy S5 software. It offers multi-window mode, one-handed operation controls, kids mode, and even an Ultra battery saver option for when you truly need to expend battery life. There's tons  it can do, and read about it all in our series of Galaxy S5 how to coverage.
As you can see from the video above LG offers many of the same features. It also supports multi-window mode, a kids or guest mode, one-handed operation, as well as tons of customization. Out of the box users can completely customize the on-screen button location, color, and options, as well as tons of other small changes to how the phone and homescreens look and feel. Samsung doesn't offer any of that, so if you like customization, head to a carrier store and try them both, see what LG offers, and make your decision.
Here's a quick rundown of the Galaxy S5 new software right from the Samsung launch event, for those wanting to see it in action a bit more.
Deep down both of these phones are extremely powerful, fast, fluid, and run the latest Android 4.4 KitKat software from Google. They've been heavily skinned and changed, but under the hood they're the same.
Personally I'm more a fan of the simple and minimalistic software LG G3 delivers, but Samsung has an array of motion controls, gesture support, and other things that make it stand out too.
Price
Of course last but certainly not least is the price. Sadly there's no winner here either and you'll have a tough choice to make. Verizon has the LG G3 and Galaxy S5 both for $99 with a new 2-year contract, or $599 outright. Then of course all carriers offer monthly payment plans if you'd like to get the phone free, and pay it off month by month.
Most other carriers are asking $199 with a new 2-year contract, and pricing anywhere from $579 to $649 for both devices, so you'll want to do a little research and decide which fits your budget.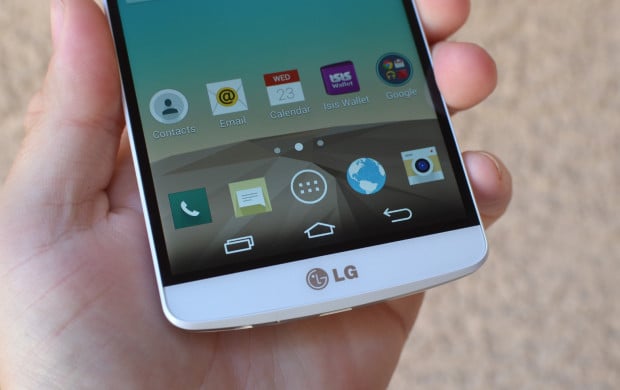 Both the Samsung Galaxy S5 and new LG G3 will likely be two of the best smartphones of 2014, so you really can't go wrong with either option. That aside, read everything mentioned above and try them both out yourself before making a decision.

As an Amazon Associate I earn from qualifying purchases.