LG G3 vs HTC One (M8): What We Know So Far
With the Samsung Galaxy S5 official and coming soon and the brand new HTC One (M8) available now, the next major phone many consumers are looking forward to in 2014 is the LG G3.
Those looking to buy a new smartphone may be considering multiple different options, and here we'll compare the latest from HTC to what you may see arrive later this year in the LG G3. We know the Galaxy S5 will have high sales, so the big comparison and battle will be between the HTC One (M8) and the rumored LG G3, which looks quite promising.
Read: LG G3: 6 Things We Know So Far
HTC went all out with the new One (M8) by offering an improved aluminum design, Duo Camera on the rear, and built an all around beautiful smartphone. While we don't know everything about the LG G3 yet, there's plenty of details and rumors floating around to give us a good idea of what to expect. So with that, below is a comparison of the two based on what we know so far, and what previous releases from LG tells us ahead of time.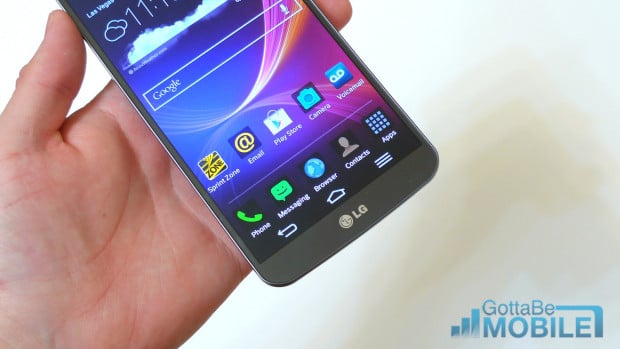 With the new HTC One (M8) going on sale online this past week, and in stores April 10th, consumers are likely looking for more details while considering all of their options. One of those is a device that's not out yet, but that may be worth waiting for. The past few years LG has really improved its devices, and the LG G3 is the most promising device yet.
Read: HTC One M8 Review
We'll start with a roundup of the rumors regarding the LG G3, then continue on by comparing those with the HTC One (M8) for potential buyers.
LG G3 Expectations
The LG G3 is lining up to be the best smartphone of 2014. It's tough to say that about an LG device, but over the course of the past few years they've improved by leaps and bounds. There's a reason Google is using them to build the Nexus 4, 5, and possibly the Nexus 6.
Rumor has it LG will be offering nearly everything consumers and fans thought they'd see from Samsung this year and the Galaxy S5. At this point we've all but confirmed the LG G3 will have a beautiful 2560 x 1440 full HD 2k resolution display. Handily beating the Galaxy S5 and HTC One (M8) in that regard.
According to rumors the LG G3 will offer a 5.3 or 5.5-inch 2560 x 1440 full HD 2k display, be powered by a 2.5 GHz quad-core Snapdragon 805 processor with 3GB of RAM and 32GB of internal storage, and bring back the micro-SD slot for storage expansion. Early reports and on all confirm we'll see a fingerprint scanner on board to take on the Galaxy S5 and iPhone 5s, and reports from South Korea even state the LG G3 will be IP67 dust and water resistant certified. Meaning it will be powerful, fast, efficient, smart, secure, and durable.
Read: LG G3: 5 Things Buyers Can Expect
The last major rumor is that LG won't just target Samsung and Apple with the LG G3, but also HTC by offering an all aluminum device of their own with front facing speakers on board. Meaning this truly could be the best of both worlds. Well, if the rumors are accurate of course.
Design
Now that the rumors are out of the way, we'll compare those to the HTC One (M8) that's available today. No phone can match the new HTC One M8 when it comes to the design. The brushed aluminum unibody frame is comfortable, durable, easy to hold, and just looks excellent. Nothing beat it last year, and we doubt anything will in 2014.
That being said, we're hearing the LG G3 will sport an aluminum frame as well, and potentially incorporate those awesome front facing speakers from HTC too. This could potentially give the HTC One (M8) a run for its money, and with it arriving later, it'll have better specs under the hood and possibly the latest version of Android.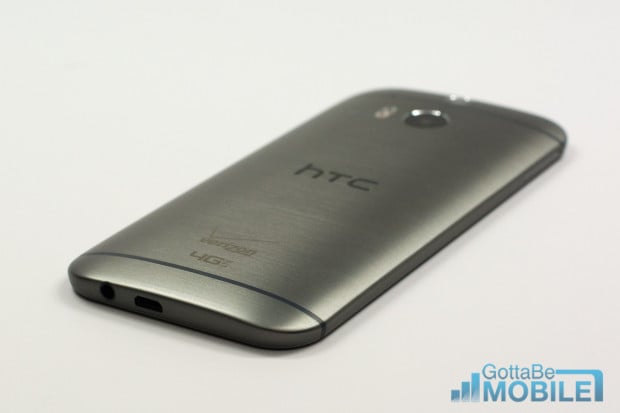 The LG Optimus G and even the G2 were great phones, but had a plastic that many found to be of lower quality than what Samsung uses. If LG can offer an aluminum G3, or at least a more durable and premium feeling LG G3, they'll be in business.
Software
Aside from the design, the other major difference between these two phones will be the software on board. While both will most likely have Android 4.4.2 KitKat (unless Android 4.4.3 arrives soon) both manufacturers have custom skins that completely changes the look and feel of Android. While LG has improved their custom features as of late, its software overlay is still quite clustered, and as bad as Samsung's TouchWiz.
HTC Sense UI 6.0 is brand new with the HTC M8, which is the software overlay HTC uses on its Android phones. The icons, settings, colors, options, and advanced settings are all different here. There's a lot to like, but plenty that's unneeded. Here's a quick look of what to expect from both.
HTC Sense has a lot to offer, even if it isn't our favorite. However, I'll take sense over the custom software LG uses, but to each his own. Sense 6 has an improved Blinkfeed experience, which is a news and social aggregator. Delivering content front and center on your device. They have a Duo Camera and HT Zoe for awesome photography effects, a remote control app for the built-in IR blaster and more. HTC thought of nearly everything, and it shows.
Above is a video released of the LG G2 getting the update to Android 4.4.2 KitKat. While we can expect a few software tweaks, changes, and improvements to arrive on the LG G3, possibly with a new look, you'll have something rather similar to what we see above. LG has slide aside, multi-tasking features, a remote control app as well, and those dedicated buttons on the back. It's a nice set of features, but many are stock options on Android just changed, not actually offering the user more features and benefits.
Lately LG is stepping it up with its Android offerings, and we're expecting the LG G3 to have tons of advanced features. The 16 megapixel OIS camera should be impressive, and we can expect some security and quick-launch benefits from the rumored fingerprint scanner.
Specs
Now obviously things are subject to change, not to mention there's been no concrete leaks thus far regarding the LG G3. Until it's officially announced on stage we can't say for sure, but given leaks and previous releases (and the technology that will be available) here's what the specs will most likely be come release date.
LG G3
5.3-inch 2560 x 1440 2k HD display (or 5.5-inches)
2.5 GHz Quad-core Snapdragon 805 with 3GB RAM
32GB internal storage (Micro-SD expansion support)
16 Megapixel camera with Optical Image Stabilization and 2MP front
Android 4.4.2 KitKat with LG UI changes
Bottom or front facing dual stereo speakers, infrared sensor for remote
Rumored Aluminum design
3,300-3,500 mAh battery (wireless charging)
HTC One (M8)
5-inch 1920 x 1080p HD display
2.3 GHz Quad-core Snapdragon 801 with 2GB RAM
32GB internal storage (Micro-SD expansion support)
4 Ultrapixel camera (new second Duo Camera) and 5MP front, dual flash
Android 4.4.2 KitKat with Sense 6
Front facing speakers, infrared port for remote
2,600 mAh battery
Both of these phones are extremely powerful, not to mention Android 4.4 KitKat is designed to run on the lowest of Android phones. This means performance will be excellent no matter what. HTC has the latest and greatest gear right now, but LG releases devices in or after Q2 in order to have the latest technology above the competition, which holds true for the LG G3. Performance will likely be better from LG's G3, but we can't say until we know more details.
Once we fully review the HTC One (M8) we'll have more thoughts on software and performance, and when the LG G3 arrives we'll surely compare them both.
Release Date
The biggest factor prospective buyers will have to take into account is the release date for both of these phones. While this has been an issue in the past for LG, this year we're hearing multiple reports that they'll speed up the release date to meet demand sooner than previous years.
The all new HTC One (M8) is available today around the globe online and from some select partners in store, and will be globally available and in U.S. stores come April 10th. Meaning buyers may grab it instead, simply because the LG G3 is still just a rumor and not even an option yet.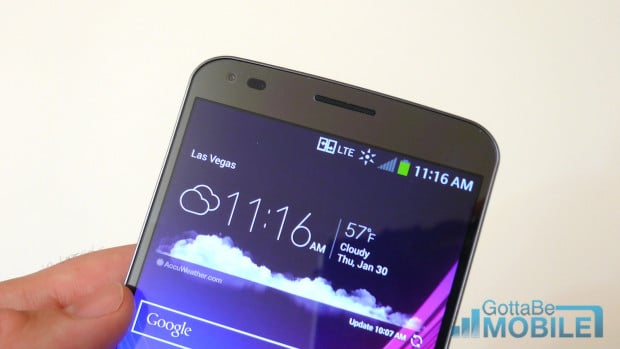 That being said, LG aims to deliver the G3 in June or July, rather than late September like previous years. The original Optimus G arrived in November, the LG G2 launched in September, but we're hearing the LG G3 will be available much sooner. Early rumors claimed May, but now it's looking like a late June release date. Customers may have to wait 2-3 months to get it over the Galaxy S5 or HTC One (M8) but it certainly could be worth the wait.
Price
Price is usually a big deciding factor for most buyers, but luckily for you guys these phones will both likely be priced around the same amount. The HTC One (M8) is available today for $199 with a new 2-year contract, or anywhere from $599-$649 outright, based on the carrier. Most top end phones launch at $199 with a new 2-year agreement, and we're expecting the same price point from the LG G3.
However, the LG G2 quickly dropped to $99 from carriers like Verizon Wireless, and we could see something similar this year with the G3. That, and most carriers now offer payment plans for around $25 a month for 24 months to pay off a smartphone.
Carriers
Again, it's too early to fully tell what to expect from the LG G3, but based on the G2 launch we already have a pretty good idea. Those on specific carriers won't have to hope the phones comes to their carrier, as we'll likely see all major US carriers offer the LG G3.
The HTC One (M8) is available from Verizon, AT&T, and Sprint, and will be available from T-Mobile and US Cellular on April 11th. That's all major carriers and we're expecting other regional options to join US Cellular. The LG G2 launched on AT&T and Sprint, followed by Verizon and T-Mobile, so the options should be wide open in 2014 for both manufacturers to appeal to all customers.
Final Thoughts
With the LG G3 still being months away from an official unveiling, unless they surprise everyone, we can't say for sure what to expect. Above is a rough outline of what we know so far based on rumors, previous releases, and technology available when LG delivers this smartphone.
Most likely it will beat the HTC One (M8) in the specs and hardware department, but we'll have to see what else LG brings to the table to fully decide what's best. In the end though, the choice is up to you, the consumer.

As an Amazon Associate I earn from qualifying purchases.