LG G3 vs. Nexus 4: What Buyers Can Expect
With summer quickly approaching consumers already have multiple options readily available when it comes to buying a new smartphone. And one that will be here by the end of next month to make the choice a tough one is the LG G3.
Samsung's Galaxy S5 and the new HTC One M8 both arrived mainly in April, and have a good two months of sales ahead of the LG G3, but next week the smartphone will make its official debut and show what it has to offer over the competition. While many will be looking at comparisons between new phones, those who are still enjoying a device they purchased last year, or even in 2012, will want to know how the G3 stacks up against their current device.
Read: 5 Reasons to Wait for the LG G3
Prospective buyers are looking at what's currently available, what's coming, and how it will stack up against the device they use currently. Yesterday we compared the Nexus 5 to the LG G3, but for those on 2-year contracts or who don't buy a phone ever 8 months, here's how the new LG G3 compares to the flagship Nexus 4 from 2012.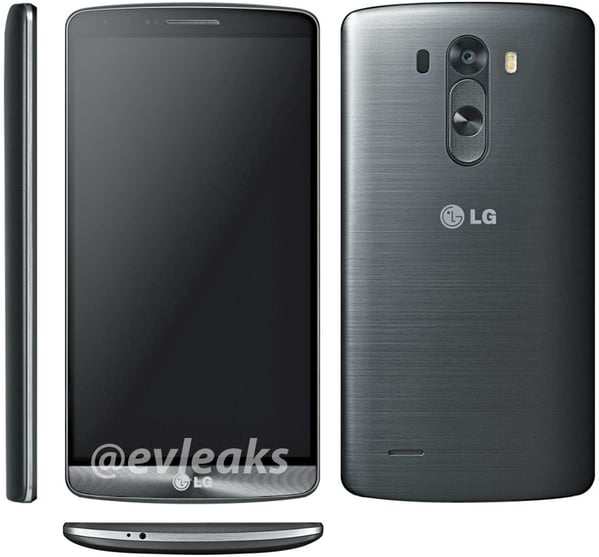 Those looking to buy a new smartphone may be considering multiple different options, and here we'll explain what makes the upcoming LG G3 smartphone one to consider, and how it excels when compared to the LG Nexus 4 that many owners currently use and love.
From the various leaks that continue to arrive nearly every few days regarding the LG G3, it's safe to say that LG went all out with this smartphone. Clearly LG is gunning for the popular Samsung Galaxy S5, while also aiming to steal some sales from the Galaxy Note 4 by offering a rather large 5.5-inch screen inside of the all new LG G3. Without further explanation, here's how the LG G3 stacks up against the Nexus 4.
Design
The two biggest visual differences will be the design of the device, and of course the large display on the LG G3. One of the key selling points of the LG G2, and this years LG G3, will be the buttons on the back. LG took a unique approach that paid off in 2013 by putting the power and volume up/down buttons on the back. This ended up being a perfect location for those holding a device as the index finger rests right in place, and easily powers on, lowers volume, or taps the power button to shut off the display after a quick call.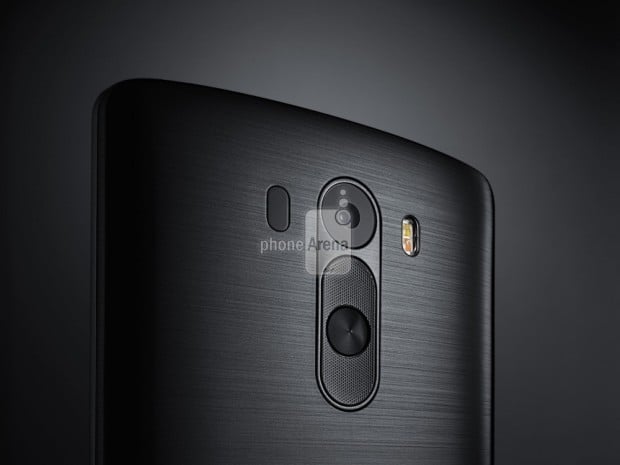 The LG G2 was the first to employ such a design, and the leaked image shown above is the slightly refined and redesigned layout we'll be seeing next week with the LG G3. The slight dip allows for a nice smooth area for a users finger to increase the volume, and we're hearing a fingerprint scanner may be present under that aluminum power button too.
Buttons aside the LG G3 is a pretty plain and simply device, but not in a bad way. There's a large camera on the rear with a few sensors we'll talk about later, and nearly nothing up front. The extremely thin bezel around the large screen keeps the design minimal and clean, and the physical device size as small as possible.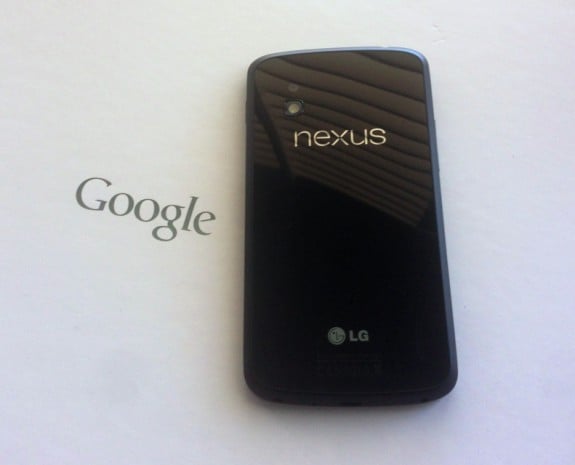 The Nexus 4 on the other hand is much more a traditional smartphone. In fact, it's simply the original LG Optimus G with a few minor changes to make it a Nexus device. We have a 4.7-inch display and a great overall design, but the glass-back is something that plagued LG Nexus 4 owners continuously. One drop could break the back, which won't be an issue on the plastic housing on the LG G3. That said, the LG G3 is made of plastic but all colors have a nice brushed aluminum design for added styling.
The Nexus 4 was a quality device when it debuted for $299 in 2012, and continues to be an excellent budget option, although many recently have opted for the Nexus 5, for obvious reasons. If you've been enjoying the Nexus 4 for over a year and are looking for your next phone, we may not see a Nexus 6, but the LG G3 could be a perfect alternative.
Display
The biggest change for users enjoying the Nexus 4 that make the switch to LG's new G3 coming up next month with obviously be the display. The Nexus 4 has a crisp and decent display coming in at 4.7-inches and offering a 1280 x 768 (720p HD) resolution, that was decent for its time. However, lately 1080p has been all the rage, and something new is about to take its place. The LG G3 employs a brand new stunning 2560 x 1440 Quad HD (four times that of a 720p display) resolution. One that many are simply calling a 2k display.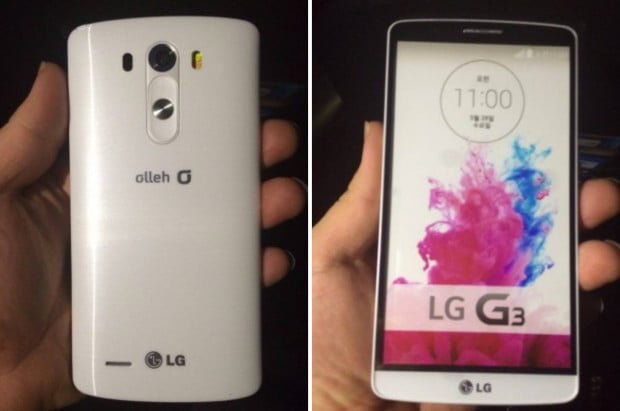 Not only is the resolution nearly four times higher and pixels will be extremely crisp and sharp, but the screen is much bigger too. Taking things from 4.7-inches to a massive 5.5-inches with the LG G3. Don't worry though, as the extremely thin bezels around the frame make the sheer size of the device not nearly as bad as one would expect. In fact, the G3 will be similar in size to the Galaxy S5, even though it has a smaller display.
https://www.youtube.com/watch?v=BDIzu2yWWLw
Offering a 2560 x 1440 Quad HD resolution on the G3 will be the first of  many in the United States, even though other regions offer devices with a similar specification. The G3 has a lot going for it, and the display is just one of many. Buyers will need to make sure that big of a size difference can be tolerated, as it isn't for everyone. Especially coming from a 4.7-inch pocket-friendly device.
Software
Another major difference will undoubtedly be the software. While the LG G3 will have the latest Android 4.4.2 KitKat released by Google, it isn't anything like what you'll get from the LG-made Nexus 4. All of Google's Nexus devices run pure, unaltered, stock Android. Not only does this ensure timely software updates, but it's the experience Google envisions for the smartphone.
LG however, just like Samsung, adds a large custom user interface or "skin" over the stock software. This has been called the Optimus UI in the past, but we're not sure what LG has planned for the G3. However, the entire look and feel will be vastly different from what users are use to enjoying on the Nexus 4. LG has a lot of custom features that are quite usable, like KnockOn where a double tap turns on the display (which is more convenient than you'd think) and tons of QSlide and other 3rd party editions.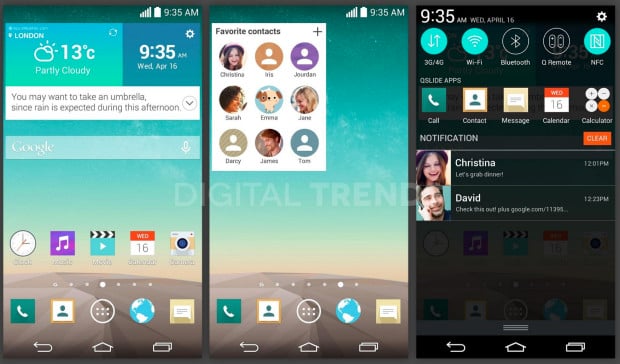 The image above is the latest software leak of the LG G3. What this shows is the simplistic and flat UI expected to debut on the G3. We'll have Android 4.4.2 KitKat, but the interface looks much different. Google Now will be on board, but a new LG virtual assistant is rumored to be included as well. Shown below the weather widget is a notification for an umbrella. We're hearing these contextually aware pop-ups will give instructions or details before the user asks, in a friendly and useful way. We'll have to wait and see once they unveil the phone next week.
All said and done, software will play a big role in a buyers decision. LG has some good features in the software, and some bloatware that's unneeded, and it isn't as simplistic or pretty. LG doesn't update to the latest version of Android as fast as say, Motorola or HTC, but was pretty close to the same release window as Samsung with Android 4.4.2 KitKat. Nexus devices will see updates first, naturally, but the LG G3 should receive support and the latest version of Android for years to come.
Specs
Rumors have been back and forth regarding the LG G3 specs, but the main difference is we could see two different versions with more RAM and a higher storage limit, but that aside, what's listed below is what we expect to debut with the smartphone.
LG G3 Specs
5.5-inch 2560 x 1440 Quad HD display
2.5 GHz Snapdragon 801 quad-core processor with 3GB of RAM
16/32GB storage with micro-SD slot for user expandable storage
13 Megapixel Camera with OIS+, Laser Auto Focus, 2.1 front camera
Buttons on the rear, fingerprint scanner under power button
Android 4.4.2 KitKat and LG UI Changes
Brushed Aluminum-like Plastic Design
3,000 mAh Battery with Wireless Charging
Nexus 4 Specs
4.7-inch 1280 x 768 (720p) HD display
1.5 GHz Snapdragon S4 Pro Quad-core with 2GB RAM
8GB storage (no micro-SD slot) and a 16GB option
8 megapixel camera, 1.3 MP front
Android 4.4.2 KitKat, stock from Google
Plastic Design with Rear Crystal Glass Design
2,100 mAh Battery with Wireless Charging
Clearly users will notice a huge difference here across the board. The Nexus 4 is nearly 2 years old, and is more than two generations of hardware and technology advancements behind. While the screen still looks good, and quad-core processor will be fast and fluid for the foreseeable future, the LG G3 is clearly the better device.
No one expects a 2-year old device to compete, but we're just sharing the numbers for those interested. If the large 5.5-inch G3 is too big, there's always a 4.7-inch LG G3 Mini coming soon that may be worth considering.
Price
When the Nexus 4 made its debut back in October of 2012 and eventually went on sale for $299, it was a game changer. Offering a premium quad-core smartphone for $299 contract free, rather than $199 with a 2-year contract and handcuffs from carriers. The device is no longer available from the Google Play Store, but can be found from multiple online outlets like eBay or Swappa for around $200. Making it an excellent low-price contract free device.
That said, the LG G3 will likely be the same $199 with a 2-year contract from carriers in the United States, so buyers will need to decide if they want a contract and the latest technology, or no contract and the Nexus 4. That or keep using it if you've already been enjoying the smartphone. Carriers do have zero down options and monthly payments where most buyers will be able to get the G3 nearly for free, and make payments around $25-30 per month until its payed off. This is a great way to get the phone without breaking the bank, or signing a contract.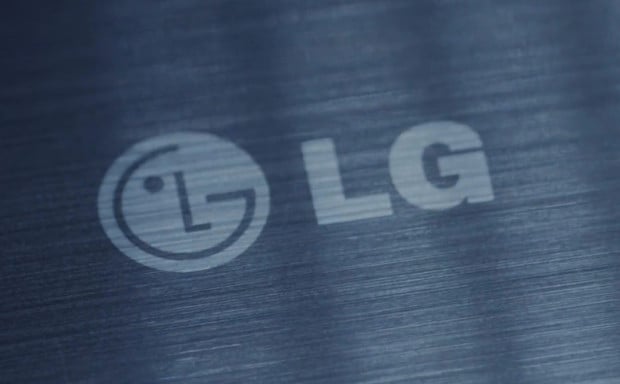 $199 is a great deal for either of these devices, but one must take into consideration that the Nexus 4 can be found for under $200, while the LG G3 will likely be $599 or higher outright for those who'd want to buy the phone in full. It's an expensive purchase, but it's shaping up to be quite the smartphone.
Release Date
The LG G3 will officially be announced and unveiled to the world next week on Tuesday, May 27th. We're hearing it will be on sale from multiple US carriers within two weeks of that date, but so far all we have confirmation of is LG stating it will be available globally before the end of June.
This means the LG G3 will be available in stores, from carriers, and online within the next 40 days or so. The Nexus 4 is out of stock at most places and will likely be a used device if purchased this late in its life. Overall this post is more about what both phones offer, and for those who currently own a Nexus 4 and want to know how the LG G3 compares.
Stay tuned for all the details, hands-on pictures and video, and more information come May 27th.

As an Amazon Associate I earn from qualifying purchases.