LG G4 Android 5.1.1 Update Rumors Take A Surprise Turn
The new LG G4 smartphone is one of the better Android devices available right now, but we're hearing some bad news regarding future updates. It features a big and bright 5.5-inch 2k display, stunning genuine leather build materials, the latest Android 5.1 Lollipop and arguably the best camera on any smartphone.
While the G4 release has been successful with the device being available around the globe and from all carriers in the US, it still has its share of problems. We've been hearing horror stories about the touchscreen, which was reportedly fixed in a recent update, and now we're hearing it won't see an update to Android 5.1.1 Lollipop.
Read: 80 Best LG G4 Apps
Over the past month we've seen multiple Android 5.1.1 Lollipop updates arrive for popular Samsung, Motorola, and now HTC devices, but a new rumor suggests LG won't be delivering Google's latest software full of bug fixes to the G4. Read on for what we know so far.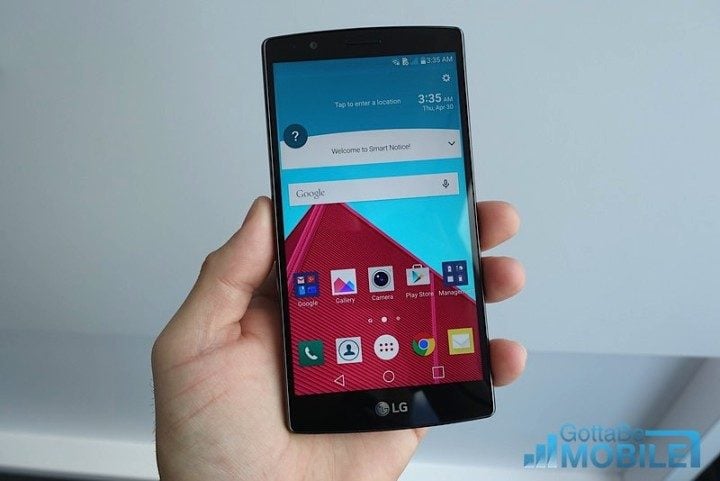 As mentioned above, last week an update started rolling out for the LG G4, and another update is hitting the device today in the United States. A small update to the Verizon LG G4 is fixing a few bugs, improving the advanced calling feature, and a few other things. However, the device is still stuck on Android 5.1 Lollipop.
Back in March Google released Android 5.1 with the hopes of fixing multiple small problems in the initial Lollipop release. Then in April Android 5.1.1 was released for Nexus devices with even more fixes, and to curb the dreaded memory leak problem many users have been facing. Since then we've seen most manufactures switch gears and begin working on Android 5.1.1 updates, but that doesn't appear to be in the cards for the LG G3, or even the newer LG G4.
A new report details comments from both O2 in the UK, and LG Hellas, which state the new LG G4 will not see an update to Android 5.1.1 Lollipop. It will stay on the initial Android 5.1 software release, and the next major update will be Android M later this year, likely on November.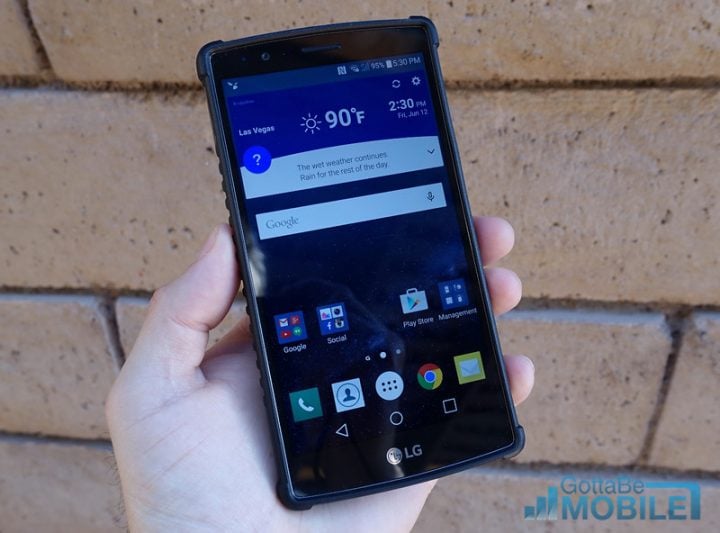 Considering the LG G4 is running one of the latest versions, Android 5.1 Lollipop, right out of the box, this isn't extremely bad news but it could pose a few problems for owners. The memory leak issue was fixed in Android 5.1.1, not to mention a few new features and security patches, and improvements to battery life on Lollipop.
If LG decides not to update the LG G3 or the LG G4 to Android 5.1.1, and instead waits for Android M later this year, owners will be stuck one somewhat unstable software for the next 5-6 months. Something no one wants to hear. That said, this is only coming from smaller regions outside of the United States, and an update could still be coming.
Read: 11 Best LG G4 Cases
It's worth noting the LG G Flex 2 in the United States received an update to Android 5.1.1 Lollipop, which means the company is at least working on the new software, so it's highly possible that major markets like the United States will see Android 5.1.1 Lollipop, while smaller areas will not.
All said and done though, the LG G3 and LG G4 will both be updated to Android M, whenever it's released. Google unveiled Android M back in May, and if they follow the same annual release cycle as the past few years, Android M should be released in October or November. If LG aims to jump straight to M, they'll have plenty time to focus on Google's latest software, and be one of the first manufacturers to release updates once it arrives.
We've reached out to LG regarding the G3 and G4 Android 5.1.1 Lollipop updates, or lack thereof, and will update as soon as we hear back from the company.

As an Amazon Associate I earn from qualifying purchases.