LG G4 Android 6.0 Update Rolls Out for More US Owners
LG has been one of the quickest smartphone manufacturers to push out the update to Android 6.0 Marshmallow, and while that means it could be the last to Android 6.0.1, it's still good news. Today, more US carriers are delivering the latest LG G4 Android 6.0 Marshmallow update, and below are all the details.
Google released the Android 6.0 Marshmallow software update back on October 5th, and the first non-Nexus device to receive an update was the LG G4 just three weeks later. Since then those in the US have been waiting for it to arrive, aside from Sprint, and today it's headed to more people in the United States.
Read: LG G4 Android 6.0 Update Problems & Fixes
The first LG G4 Android 6.0 update in the stateside was on Sprint, which arrived way back in the middle of December surprisingly. However, no other carrier has pushed out an update until today, and more should arrive soon. Here's what we know.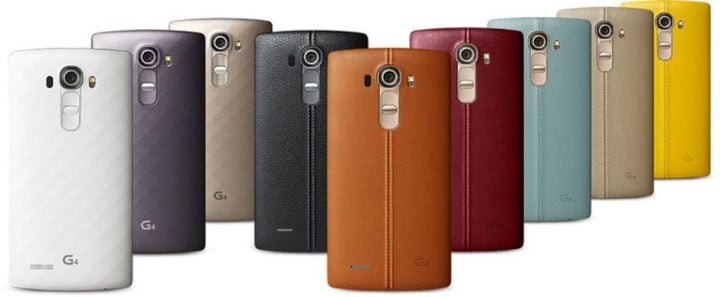 When the LG G4 Android 6.0 update arrived in the US back in December, we didn't have too many details. However, Sprint confirmed the update and some of the changes thanks to releasing a small changelog with what to expect. There are tons of changes in Android 6.0, ones that owners will want to know about before and after the update arrives.
Early this morning US Cellular confirmed it will start the LG G4 Android 6.0 Marshmallow update rollout today, and we've received a few reports that users got it already, with one stating the over the air update notification appeared last night, January 11th. Initial rumors suggested most US carriers would push it out before January 10th, but that didn't happen.
US Cellular typically get updates around the same time as Verizon Wireless, which could be a sign that the Verizon LG G4 is up next, but with no announcements or confirmation it's hard to guess. That being said, we're expecting AT&T, Verizon, and T-Mobile to all deliver LG G4 updates before the end of the month.
The image above comes right from US Cellular and confirms the LG G4 Android 6.0 update. It also mentions the latest security patches, which should be January, not December, along with some other minor changes. US Cellular has removed the MobiTV and Mobile Security apps, which should give owners more space, but that's just a small bit of what's new.
Read: Android 6.0 vs Android 5.1 Lollipop: What's New in Marshmallow
Those with an LG G4 on US Cellular can expect an over the air update notification today, or in the coming days, which will deliver Android 6.0 Marshmallow to their device. Users can also head into settings > about phone > and check for updates manually, or download the LG Bridge PC program and manually install the update.
Above is a link detailing everything that's new in Android 6.0 Marshmallow, and how it's different from Android 5.1 which all LG G4 owners currently have. Owners can expect improved performance and multi-tasking, better security and lots of new features. The volume and permission controls have been revamped, battery life should be better with a feature called Doze, and long-press the home button to turn on and use Google Now on Tap. A powerful virtual assistant that delivers awesome features.
While Android 6.0 Marshmallow may not look too different at first glance, a lot has changed. We suggest users have at least 50% battery life before accepting the update, and do a reboot or clear the cache after updating for the best results. Other carriers should be delivering the update in the near future, and we'll confirm more details as they become available.

As an Amazon Associate I earn from qualifying purchases.