LG G4 Android 6.0 Update Problems Frustrate Owners
Back around mid October LG started the first Android 6.0 Marshmallow update for its popular LG G4, and now it has slowly started to hit US carriers. First the update arrived on Sprint, then US Cellular with tons of new features and improved performance, but the update is also causing problems for many. Below we'll go into more details.
On October 5th Google officially released Android 6.0 Marshmallow, the successor to Android 5.1 Lollipop. It's loaded with new features, better performance, improved battery life and more. Less than a month later LG was the first major manufacturer to push out an update for small regions, and now in the US.
Read: LG Android 6.0 Marshmallow Update Release Breakdown
In mid-December the Sprint LG G4 Android 6.0 Marshmallow update was officially announced, along with a small changelog, but most users still haven't received the update. In January it also arrived for US Cellular, and others like AT&T and Verizon are up next. However, some users may want to hold off.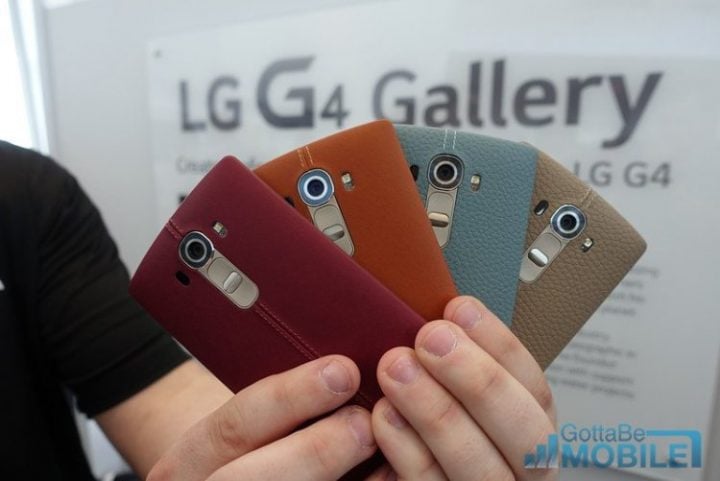 Now that the update has hit two major carriers in the United States, not to mention a few LG G3 owners, we're starting to see an influx in reports that the update is doing more harm than good. Frustrating millions of LG G4 users, mainly on Sprint.
It was the first to receive the update, which may have been rushed, as we're seeing reboot problems, WiFi issues, no internet access, devices that won't go past the Android loading splash screen and more. This is a big issue, and we saw something similar with the LG G3 update to Android 4.4 KitKat that caused loads of problems.
Heading to various Android forums it looks like the Sprint LG G4 Android 6.0 update was slowly rolled out, maybe even delayed, then continued to arrive but only caused issues for lots of owners. Many problems which, are also surfacing for the US Cellular update.
While we've had good luck with Android 6.0 Marshmallow on the Nexus 5, Nexus 6P, and other devices, users with the LG G4 are reporting a slew of major issues. Some of those were present on Nexus devices, and some aren't. With every update the possibility of problems is real, but most users should be able to proceed without any issues.
Read: LG G4 Android 6.0 Update Problems & Fixes
However, those with the Sprint LG G4 who have received Android 6.0 are seeing device reboots, then a phone that won't work at all. Contacts have gone missing, internet is in and out and not even working for some, and loads of other issues. This seems like a big problem, and users can expect an update in the near future with more fixes.
The link above is a detailed guide full of many problems users are experiencing, and potential fixes for some of those. The contact sync issue seems to be the biggest one, so we'd recommend all users head to settings > accounts > their main Google account and make sure contact sync is enabled before the update. Then toggle it off and back on after the update, which should in turn make the phone sync and restore all contacts.
At the same time, other problems where the phone works fine for the first few days, then reboots, and gets stuck at the splash (loading) screen with the Android or Sprint logo, and it doesn't work further. If this is happening a full factory data reset may be required. If users can't boot into the phone, try booting into recovery and erasing everything. Of course this means you'll have to start fresh, but this is something I do with every big update, as it's the best route for a good experience to begin with.
Read: How to Backup Android in 5 Easy Steps
A last resort before heading to a Sprint (or other carrier store) for a replacement is heading into recovery mode and doing a factory data reset, then clearing the cache to delete remnants of the old software and update. Here's how:
Turn off the LG G4. Then while off push and hold power and volume UP. Once the boot screen comes on keep holding. When the LG logo appears let go of power for one second then hold it down again. This should reboot the phone into "recovery mode" which users can use volume up/down to navigate. Head to Wipe Cache, and use power to select. Try this first, and reboot. If this doesn't solve the problem, follow the same steps and do a "factory data reset" in recovery.
If all else fails, some users may need to head to a Sprint store for a replacement. We've reached out to LG for comment, and will report back once we know more.

As an Amazon Associate I earn from qualifying purchases.