LG G4 Confirmed as More Rumors Surface
This week the upcoming LG G4 smartphone has somewhat been confirmed by LG themselves right on the heels of some new rumors suggesting the phone will have some impressive new features to take on the Android smartphone competition.
The popular LG G3 was announced back in May of 2014 and quickly became one of the best Android smartphones thanks to some impressive specs and a big 5.5-inch HD screen. It was right up there with the Galaxy S5 and iPhone 6, but something better is coming soon. We've heard a few reports about the upcoming LG G4, and after rumors of the display surfaced this weekend we're now seeing additional details that have essentially confirmed the new phone.
Read: Why You Shouldn't Buy the LG G3 Right Now
Last year some initial rumors started floating around about LG's upcoming smartphone, but nothing solid has surfaced just yet. While we've been hearing plenty about the Galaxy S6 and HTC One M9, the new LG G4 has been flying under the radar, until now. Below are the few new details buyers should know.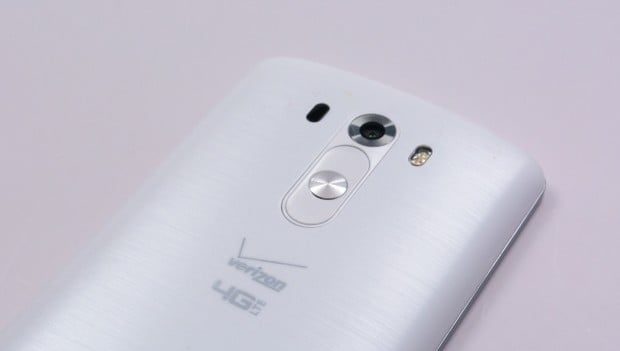 We know a new LG smartphone is coming in the first half of 2015, but recently a new trademark filing was submitted by LG aiming to trademark the name G3, G4, G5, G6, and all the way up to the LG G9 smartphone. Not to mention an LG G4 Stylus trademark. Meaning they have no plans of abandoning the name, nor their high end smartphone plans moving forward.
According to multiple unconfirmed reports and new rumors the LG G4 will be coming in early 2015, possibly earlier than the May unveiling of the LG G3, and even sport a stylus to directly compete with not only the Galaxy S6, also the Galaxy Note 4 and the new Note 5 when it arrives in late 2015.
And while that's all we've heard as far as a release date, new comments from one LG exec last week is at least singling out one possibility in regards to the release date. A Korean site claims that they've spoken with an LG representative that has confirmed the LG G4 won't make its debut at the annual Mobile World Congress event that kicks off in the first week of March this year. The same show we're expecting to see the Galaxy S6 and HTC One M9 debut at.
Read: LG G4 Rumors & Specs Emerge
This weekend our first solid rumor surfaced about the LG G4. It claims that the screen will be a major focus from LG, in hopes to better compete with the competition. Rather than go with a stunning 2k resolution 2560 x 1440 Quad-HD display like last year, which many manufacturers this year will be playing catch-up on, they'll look to stay ahead with an all-new 3K display.
Yes, according to one unconfirmed report the LG G4 will have a brand new edge-to-edge 5.5-inch 2880 x 1620 resolution display on board, along with some other compelling specs. Here's what we know based on rumors.
LG G4 Specs (Rumored)
5.5-inch 3K 2880 x 1620 resolution
8-core Snapdragon 810 processor with 3GB of RAM (possibly 4GB)
32/64GB storage and micro-SD support
16 Megapixel OIS+ Camera
Built-in stylus
Android 5.0.1 Lollipop
3,000 mAh battery (or bigger)
more
Between the recent leaks of a 3k display, execs talking about a release after March in order to make it the best device possible, and more, it looks like we'll be waiting a little while before this phone debuts. For now the rumors have been very light regarding the LG G4, all while we've been hearing plenty about Samsung's Galaxy S6 and the HTC One M9. The G4 may fly under the radar over the next month, but expect tons of details and leaks to start emerging very soon.
It's too early to tell what we can expect from the LG G4, but most likely the company will look to take on the Galaxy S6, HTC One M9, Moto X3, and anything else from the competition. In recent years LG has bumped up the release date with each new smartphone, so we could be looking forward to an announcement and release date before May of 2015. We'll keep an eye out for more details.

As an Amazon Associate I earn from qualifying purchases.