LG G4 Deal Gives Buyers Free Leather Back & Battery
When the LG G4 was released in June it hit the shelves of all five major carriers in the United States with some impressive deals attached to it. LG and carriers like T-Mobile were giving out free micro-SD cards to expand storage, an extra battery, and even Best Buy was offering a discount. Now nearly two months later another excellent deal has arrived for potential LG G4 buyers.
Back on April 28th the LG G4 was announced live in New York City, and it took slightly over a month for carriers in the US to offer the device, even though it was released on April 29th in LG's home country. Over the past month we've seen some good LG G4 deals, but they all ended on or before June 30th.
Read: 80 Best LG G4 Apps
However, today LG is wasting no time now that June deals have come to a close, and a brand new set of LG G4 deals for the month of July have been announced in an effort to keep the device moving off carrier shelves and into the hands of consumers. Read on for all the details.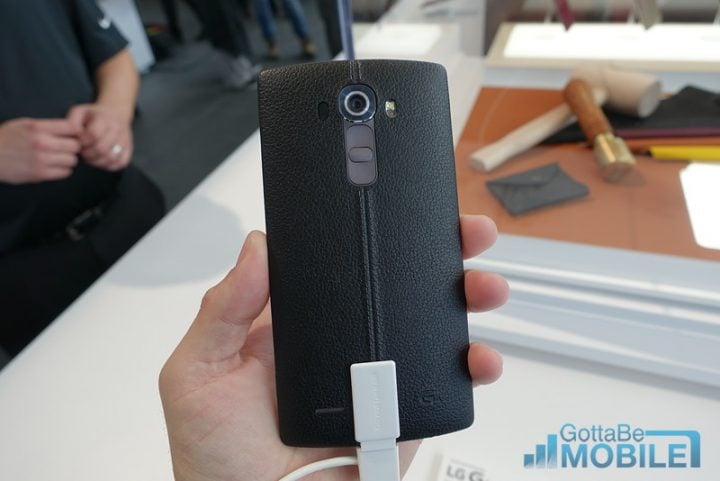 With the release of the LG G4 in the United States came a rather unique deal from LG aimed at getting the attention of millions of buyers considering the Galaxy S6 instead. The focus was on the removable battery and micro-SD slot for expandable storage in the LG G4, mainly because the Galaxy S6 offers neither of those for the first time in Samsung Galaxy smartphone history.
Previously, consumers who bought the new LG G4 received a free 32GB micro-SD card to expand storage, a free 3,000 mAh removable battery, and a battery charging cradle. Allowing owners to double storage and swap the battery for a fully charged one at any time. Mainly taking a shot as Samsung for removing both of those features from its new flagship smartphone.
Free Leather Back & Battery
Now that the deal above has ended, starting today, July 1st, LG is offering the same spare battery and charger absolutely free for those who buy an LG G4. But to make things even better they're tossing in one of five limited edition handmade genuine leather battery covers. They're calling this the "More style & power for you" LG G4 deal.
As shown above, LG is offering the genuine leather backs in Yellow, Pink, Light Blue, Tan, And Burgundy Red. These are typically $69.99 new. Buyers who sign up for this deal will get a free leather back and a free battery. All they need to do is buy a new LG G4 between now and July 31st, fill out the form on this website, and show proof of purchase.
Technically this is even better than the original deal, as a 32GB micro-SD card is a lot cheaper than the genuine leather backs being offered for free the entire month of July.
Read: 30 LG G4 Tips & Tricks
The entire process of entering in all the information IMEI #, proof of purchase, and uploading a copy of a receipt may seem a bit convoluted and difficult, but it will net owners more than $100 worth of free accessories for the new flagship smartphone.
Users must buy a new LG G4 from a retail store like Amazon, Best Buy, and others, or any carrier before July 31st, and submit the forms before August 15th to be eligible for the free goods. Hit the link above and get some added flair for your new LG G4.