LG G4 Leaks Again as Rumors and Release Heats Up
With the Samsung Galaxy S6 and HTC One M9 now out of the way, leaks and rumors are starting to turn towards the highly anticipated new LG G4 smartphone. Earlier this week our first image reportedly leaked of LG's latest smartphone, and today more details have emerged to heat up the rumors as a release nears.
The popular LG G3 was announced in May of 2014 and quickly became one of the best Android smartphones around due to an array of top end features. However, a new LG G4 is on the horizon, and earlier this month the biggest set of details revealed an all-new metal design and more.
Read: 5 Reasons to Wait for the LG G4
Rumors first kicked off about LG's upcoming smartphone late last year, but we're still waiting for some more solid evidence that will give us a better idea of what to expect. With HTC and Samsung's phones both now official, we can expect more and more details, and images like the ones below, to emerge about LG's new G4 smartphone.

The popular online website NoWhereElse that is often finding leaks and information about upcoming smartphones has recently started sharing details and leaks over on Twitter with the account @OnLeaks. Earlier this week they revealed what their sources claims to be the new LG G4, but it was only of the rear.
This same site accurately leaked the HTC One M9 months ahead of the release, so these leaks could quite possibly be the real deal. Today though, they're back with another image showing off the front face of the brand new flagship smartphone, as well as a few details. The image below gives us a clear picture of the entire device, if accurate.
#Exclusive : As promised… ;) https://t.co/JQWvW9INMK #LG #LGG4 pic.twitter.com/p7TV8mUaF8

— Steve H. (@OnLeaks) March 10, 2015
From what we're now seeing, the new LG G4 could have a curved display similar to the LG G Flex 2 released earlier this year at CES, and combine that curve with the award-winning design from the LG G3 last year. His sources claim the screen has a very slight curve to the display, not just the body, but it isn't nearly as curved as the G Flex 2.
As we can see from the leaked press photo above, it looks extremely similar to the LG G3, but of course has a slight curve, different design to the buttons, and a bigger camera bulge on the rear which could lend credence to the rumors of an improved 16 or 20 megapixel OIS camera.
Initial rumors suggested the new LG G4 could come with a new 5.5-inch 3K 2880 x 1620 resolution display, but we'll have to wait and see if they can do that while also making the screen curved, all while keeping the bezels thin for that popular and familiar LG look. Other rumored specs include the Snapdragon 810 8-core processor 3GB of RAM, 32 and 64GB storage options with a micro-SD slot, a large 3,200 or bigger battery, and possibly a built-in stylus. Again, these are all only rumors for now, as is the image above.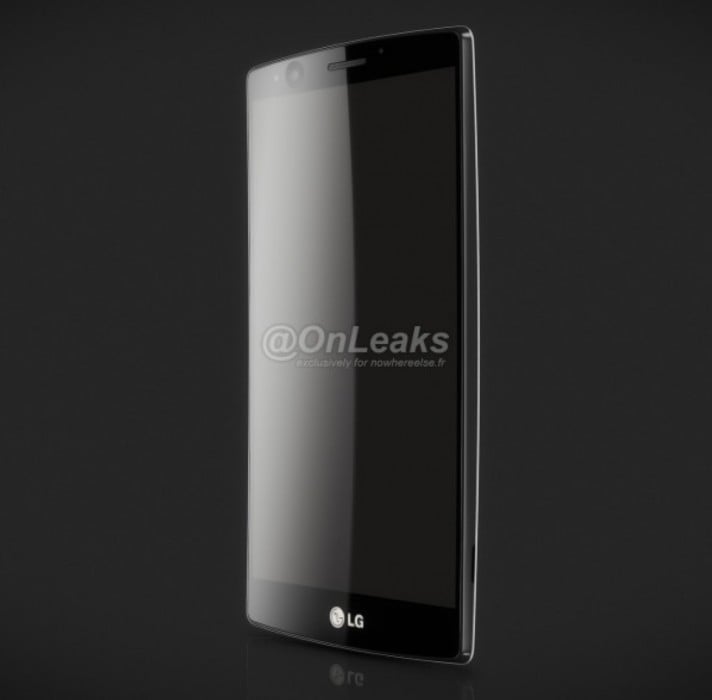 These also show what appears to be the same dual flash and laser auto focus on the rear, a rear speaker, not to mention a large camera sensor on the front. The LG G4 could have an improved 5 or 8 megapixel front camera for selfies and video chat, as one more feature to add to the already impressive list.
An earlier report claimed LG will use an all aluminum design to compete with Samsung, HTC and Apple, but these images appear to show a similar plastic frame and a removable back for expandable storage and a removable battery, something that Samsung abandoned on the new Galaxy S6.
At this point the details are still somewhat unclear, but these images are surely painting a clear picture of what could be the new LG G4 that's rumored to arrive in April or May. We should be learning more soon enough.

This article may contain affiliate links. Click here for more details.