LG G4 Note Rumored to Take on Galaxy Note 5
Earlier this year before the LG G4 was announced in April, rumors were swirling that the Korean company was actually preparing two flagship smartphones for 2015. One being the recently revealed LG G4, and the second being a bigger Note-sized device aimed at taking on the Galaxy Note 5 or the iPhone 6s Plus.
Now that the Galaxy S6, HTC One M9, and LG G4 have all been announced, with the latter device set to be released around the first week of June, new rumors are starting to emerge about LG's bigger flagship phone coming later this summer, or this fall.
Read: LG G4 Review
According to some new reports from Focus Taiwan LG has an even bigger, better, and faster flagship smartphone planned for the second half of 2015. Read on for more details on what could be announced as the new LG G4 Note, or the G Pro 3.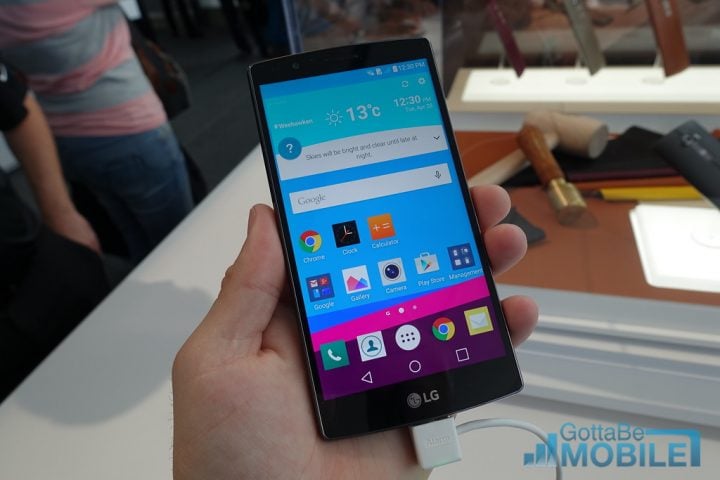 This year LG has already announced and released the G Flex 2, and the impressive new LG G4 is available in Korea and set to hit all five major carriers in the United States as soon as June 2nd. However, a third and even better phone could be up next.
In 2014 the LG G3 released was complimented  by an impressive LG G Pro 2 with a massive 5.9-inch display and some top-tier specs, but it wasn't as popular as the G3 nor was it released by all the carriers in the United States. In 2015 though, LG has a much different plan and could have a Galaxy Note 5 competitor in the works and coming sooner rather than later.
Focus Taiwan reports that a bigger LG flagship smartphone is coming in the second half of the year, but that's about all we know in terms of a rough release date. The Galaxy Note 5 will likely be announced in September at IFA like the past four years, and be released in October or November.
The report doesn't mention any exact details or specs, nor a solid release date aside from the "second half of 2015" but most likely more details will start to emerge as the summer progresses. Rumors earlier this year suggested the LG G4 Note could come equipped with a bigger display and higher-end features in order to compete with the Galaxy Note 5.
If earlier rumors were accurate the LG G4 Note (Or G Pro 3) could come with a bigger 5.7 or 5.9-inch 3K resolution display, faster performance with an 8-core Snapdragon 810 processor with 4GB of RAM, 32GB of storage, the same 16 megapixel f1.8 camera, a larger battery, and a built-in stylus similar to the Galaxy Note series. If it comes in the second half of the year we can expect Android 5.1.1 Lollipop, or even Android M, once it gets announced and released.
At this point though, anything is possible and subject to change before an actual release or announcement. All we know right now is that another flagship smartphone that is bigger, better, and faster, than the LG G4 is set to arrive in the second half of the year and aimed at taking on the bigger competition from Samsung and Apple. Most likely the new LG smartphone will have many key aspects of the LG G4, only with some major improvements across the board to make it a reasonable upgrade and LG's true flagship device for 2015. We will be on the lookout for more details, and report back as soon as more information surfaces.

As an Amazon Associate I earn from qualifying purchases.