LG G4 Pro Leaks Tease Galaxy Note 5 Rival
Both the Samsung Galaxy Note 5 and the new Moto X Pure Edition have large 5.7-inch displays, but next month another phablet is coming from LG. Earlier this year lots of rumors suggested an LG G4 Pro or LG G4 Note would be released alongside the G4, and now the device is being pictured for the first time.
Before the LG G4 was announced back in April rumors were swirling that the company would announce a successor to the LG G3, and a Note-sized LG G4 Pro with a built-in stylus to take on the Galaxy Note 5. The LG G4 arrived and impressed many, but the bigger LG G4 Note was a no show.
Read: LG's Galaxy Note 5 Rival Release Confirmed
However, today the Korean version of the FCC, called Tenaa, published photos of an unknown smartphone that many are calling the new LG G4 Note. A powerful flagship 5.8-inch Android smartphone to take on the Note 5, iPhone 6S, and anything else released later this year. Read on for more details.
At the moment we don't know too many details, aside from all the rumored information from back in March, and last month. Leaks are suggesting this phone may have a stylus, which wasn't pictured here today, but did confirm a large 5.8-inch screen to take on Samsung's phablet, and other big smartphones.
Listed as the LG LG-H968, the device pictured above and below is LG's latest flagship smartphone. At the same time, recent comments by LG themselves tried to steer clear of the term "flagship" for their next phone, which could just be to throw off rumors. The images don't tell us more than we can see with our own eyes, but the photos do reveal a few impressive features we can expect. Below are the latest details based off of leaks and rumors, more photos, and additional details based on what we're seeing here today.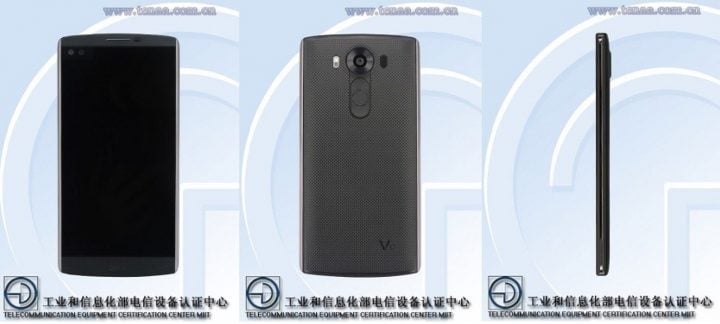 LG G4 Pro (Or Note) Rumored Specs
5.8-inch 2560 x 1440 Quad-HD "Quantum display"
8-core Snapdragon 820 processor with 4GB of RAM (Or 810)
32-64GB of storage and a micro-SD slot
27 megapixel rear and 8 mp wide-angle front camera setup
Android 5.1 or Android M depending on release date
Built-in Stylus
Fingerprint Scanner (maybe)

3,500 mAh battery

Potential October release date
As you can see above, the phone sounds pretty impressive already, even if all the details remain to be seen. Looking at the image above it appears that LG will be delivering another excellent phone made out of plastic and aluminum around the sides, buttons on the back, textured removable backs with a micro-SD slot and replaceable battery.
Judging from the photos and the big bulge to the camera, it could be much better than the already excellent 16 megapixel camera on the LG G4, possibly matching up to the 27 megapixel rumor mentioned above.
There are two other major features potentially being revealed by these photos. One being the buttons on the back. The power button is round and much different than all other LG G devices as of late, and could pack a fingerprint scanner similar to the Galaxy Note 5, iPhone 6S, and Google's upcoming Nexus phones. This would also make sense considering Google's LG Nexus 5 for 2015 has a very similar fingerprint scanner with an aluminum ring around the sensor. Just like we're seeing here today.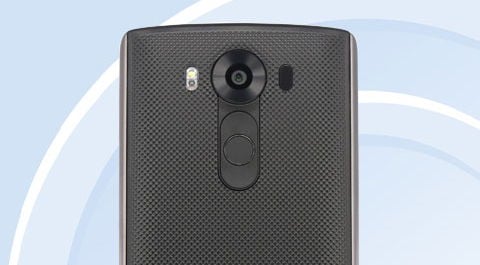 Taking another look at the front of the device we're seeing very slim bezels in order to fit a large 5.8-inch display, and possibly the same laser auto-focus LG employs on the rear of its smartphones, but also on the front for the 8 megapixel front-facing camera.
LG has already denied that they're working on a "premium" or "flagship" smartphone that will be better than the LG G4, but this could be exactly that. A bigger phone with a better camera, more powerful 8-core processor, fingerprint scanner and more to take on the late 2015 competition.
So far we're hearing this phone will be announced in September and released sometime in mid-October, which would match the same announcement and release cycle as the G4 earlier this year. The iPhone 6s Plus and Galaxy Note 5 could have some strong competition from LG in the near future. Stay tuned for more details.

As an Amazon Associate I earn from qualifying purchases.