LG G4 Pro Release Rumored to Take on Galaxy Note 5
Now that the impressive new Samsung Galaxy Note 5 and Galaxy S6 Edge Plus have both been announced and are coming soon, buyers are likely considering all of their options. One device it will need to compete with is the incoming LG G4 Pro. We still have the big 5.7-inch Moto X Pure Edition coming in September, but one more device should be on all buyers radar. And that is the often-rumored LG G4 Pro, or LG G4 Note we've been hearing rumors about since early March.
Before the LG G4 or Galaxy Note 5 were announced, leaks suggested LG had two smartphones coming this year. One being the LG G4 we all know and love today, and another being a bigger device to take on Samsung's Galaxy Note 5. Originally rumors called this the LG G4 Note, but now we're hearing it will be the LG G4 Pro, and a release date has revealed the Note 5 will have quite the competition in early October.
Read: Galaxy Note 5 Hands-on
The LG G4 has a large 5.5-inch Quad-HD display and some great features that makes it a good alternative to Samsung's Note 5, but a better device is in the works buyers may want to wait for. We're hearing an October release, and now an accurate leakster has more details that should have all buyers excited. Read on for the latest details about the LG G4 Pro.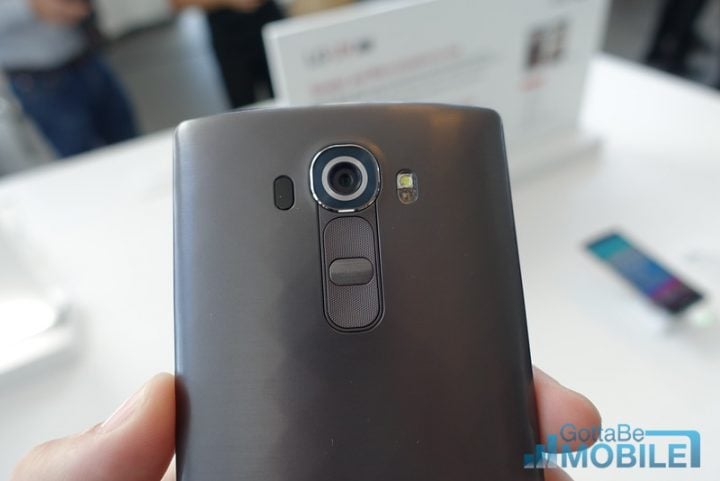 Back in May some reports from Focus Taiwan claimed LG has an even bigger, better, and faster flagship smartphone planned for the second half of 2015 that will be better than the LG G4, and give Samsung a run for its money when it comes to the Note series.
We've heard a lot of small rumors about the hardware, software, specs, and what it will offer to sway potential Note 5 buyers to LG's side, but a release date is an important aspect of any decision. Famed and often accurate leakster @evleaks posted earlier this month about the LG G4 Pro, but with the Note 5 stealing all the hype the comments went unnoticed.
LG H900 ("G4 Pro") scheduled to hit retail in October.

— Evan Blass (@evleaks) August 8, 2015
According to Blass, the LG G4 Pro (model LG H900) is a real device, like we've heard countless times from media out of Taiwan, and it will be released in early October. That means leaks should start emerging any day now, and an announcement could be made in September in time for an October release date.
So what can buyers expect from the LG G4 Pro, or the LG G4 Note? A pretty well-rounded smartphone. Here's the latest information based on leaks. These could be inaccurate, information could change before the final release, and some details could be missing, but here's what we've heard so far.
LG G4 Pro Specs (Rumored)
5.8-inch 2560 x 1440 Quad-HD "Quantum Display"
8-core Snapdragon 820 Processor
4GB of RAM
32GB of storage with a Micro-SD card slot for expansion
21 or 27 Megapixel Rear and 8 Megapixel Front camera
Android 5.1.1 Lollipop (or Android 6.0 Marshmallow)
Built-in Stylus
3,500

mAh

or bigger removable battery
more
As you can see the device above sounds pretty impressive, and something that many would potentially buy over the Galaxy Note 5. Simply for having a similar big display, a micro-SD slot, and the faster 8-core processor. It is worth noting that we've heard the Snapdragon 820 processor won't be in devices until early 2016, so that could be one aspect of these leaks that ends up wrong.
Back in May a rumor surfaced about an LG G4 Note coming later this year to take on the Galaxy Note 5, and it was rumored to have a 5.9-inch 3k display, similar specs, a built-in stylus, and a large 3,500 mAh battery. We're not sure if these are just rumors getting mixed up, but we'll have to wait and see. In 2013 the company did release an LG G2 Stylus, so the idea and rumors are certainly plausible.

What we do know though, is that an LG G4 Pro or G4 Note is expected to debut in early October, pack quite the punch, and potentially steal some sales from the big new Galaxy Note 5 that goes on sale later this week. Stay tuned for more details.