LG G4 Pro Rumors & Specs Emerge
The recently released LG G4 is a very impressive phone with a stunning camera, a huge 5.5-inch 2k resolution display and even genuine leather build materials, but if the latest reports and rumors are accurate LG has something even better planned for later this year, the LG G4 Pro.
In fact, earlier this year before the LG G4 was announced in April, rumors were swirling that the Korean company was actually preparing two flagship smartphones for 2015. One being the recently revealed LG G4, and the second being a bigger Note-sized device aimed at taking on the Galaxy Note 5 or the iPhone 6s Plus. This could be the LG G4 Pro, or some rumors called it the LG G4 Note.
Read: LG G4 Review
Since the LG G4 launch rumors of a better model have slowed down, but this week a brand new report has surfaced suggesting a rather impressive phone is slated to arrive late this fall with some of the best specs we've seen on any smartphone to date.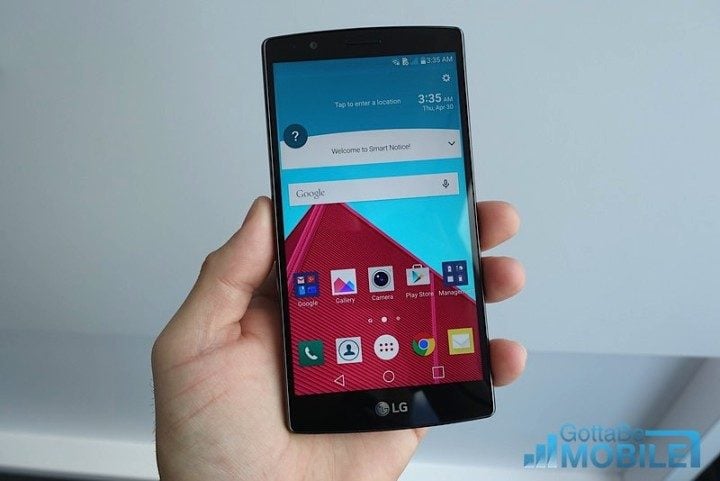 If you could call it a weak link, the current LG G4 only comes with a 6-core Snapdragon 808 processor and 3GB of RAM. And while that's more than enough for almost any app or game, some devices this year have 8-core processors, putting them above the LG G4.
However, it appears that LG aims to offer something even better for those who truly want, or need it. The rumored LG G4 Pro could be the same Note device rumored earlier this year, or something entirely different, but we'll have to wait and see.
That said, according to leaks the LG G4 Pro could be the best phone released in 2015. The details come from a post on the Chinese site Weibo, which has accurately leaked information in the past. It claims the LG G4 Pro will have a massive 5.8-inch 2560 x 1440 Quad-HD (2k) display, a brand new 8-core Snapdragon 820 processor with 4GB of RAM, and top things off with an unrealistic 27 megapixel camera on the rear and 8 megapixel front camera.
Other information suggests 32-64GB of storage with a micro-SD slot for expansion, a large removable battery, size unknown, a built-in stylus, and a release date around October of this year. This means we could see it announced at IFA 2015 in September, like we've seen LG announce other devices, and a release the following month. Last year an LG G3 Stylus was released outside of the US, so the idea is plausible.
It's worth noting the LG G Pro 2 was announced in February of 2014, not in the fall at IFA, so this would be a big change over previous years from LG.
Back in May a rumor surfaced about an LG G4 Note coming later this year to take on the Galaxy Note 5, and it was rumored to have a 5.9-inch 3k display, similar specs, a built-in stylus, and a large 3,500 mAh battery. For now we're not sure if these are two different devices, or the same flagship smartphone with details getting mixed up in the rumor mill.
All said and done though, it appears that LG has at least one massive "phablet" sized Galaxy Note 5 competitor in the works for later this year, and maybe two. We'll keep an eye out for more details and update once we know more. LG G4 owners, would a G4 Pro release with the above specs upset you? Let us know in the comments below.

As an Amazon Associate I earn from qualifying purchases.