LG G4 Release Rumors Swirl
The popular LG G3 was announced back in May of 2014 and quickly became one of the best Android smartphones thanks to some impressive specs and a big 5.5-inch HD screen. It was right up there with the Galaxy S5 and iPhone 6, but all good things eventually get replaced. We've heard a few reports about the upcoming LG G4, and now some release date rumors have emerged.
In 2013 LG changed pace from previous years and released the LG G3 earlier than each previous model by more than a few months in an attempt to directly compete with the top Android manufacturers. Aimed at devices like the Samsung Galaxy S5, the HTC One M8, and the Moto X. We've been hearing something similar for the G4, but it isn't coming as soon as many had hoped.
Read: Nexus 6 vs LG G3: Size Comparison
At the tail end of last year some initial reports and rumors arrived suggesting some of the specs and features we'll see on the new LG G4, but there was no mention of a release timeline. However, today a new report from Chosun Media is claiming one LG exec has shed light on when it may arrive. Read on for more details.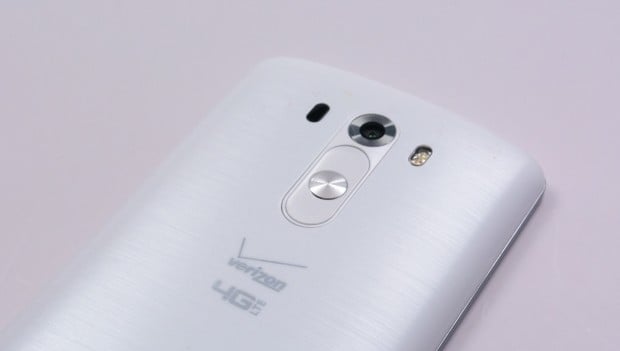 According to multiple unconfirmed reports and new rumors the LG G4 will be coming in early 2015, possibly earlier than the May unveiling of the LG G3, and even sport a stylus to directly compete with not only the Galaxy S6, but the Galaxy Note 4 and anything that Apple releases this year.
And while that's all we've heard as far as a release date, the new comments from one LG exec today is at least singling out one possibility in regards to the release date. Chosen claims that they've spoken with an LG representative that has confirmed the LG G4 won't make its debut at the annual Mobile World Congress event that kicks off in the first week of March this year.
The upcoming HTC One M9 is set to be revealed at the show on March 1st, and we're even hearing a few rumors that Samsung will be showing off the Galaxy S6 there as well. The HTC One M9 announcement is confirmed, but the Galaxy S6 release is only a rumor for now, and will likely be at a separate event before or after MWC, to have their own stage to highlight the new smartphone.
Today's report suggests that LG will not use Mobile World Congress to announce or showcase the new LG G4 flagship smartphone. And instead the company is going to use the next few months improving and perfecting the G4, and release it after the event in March. Here's the exact quote:
"We rolled out the G3 in May last year so we do not plan to unveil the G4 at this year's Mobile World Congress and spend more time perfecting the new phone."
The LG G3 was revealed in May, but we've heard more than a few times that the incoming LG G4 release date will be earlier than that in order to battle the Galaxy S6 and HTC One M9. If LG isn't going to announce anything at MWC in March, that only gives them two months to plan and set a date.
Most likely users can expect a late March or early April announcement, with the LG G4 being released in the United States from multiple carriers in late April or early May. This would be roughly a month or so quicker than last year, giving them a better opportunity to beat other manufacturers, and get more customers.
So far we've been hearing LG may actually drop the screen size down from 5.5-inches to a 5.3-inch Quad-HD display with even smaller bezels, making the device more portable. All while making the screen better, internals improved with an 8-core processor, 3 or 4GB of RAM with 32GB of storage and a micro-SD slot, and possibly even a stylus so it can compete with the Galaxy S6 and Galaxy Note lineup both. For now these are all only rumors, but as Mobile World Congress approaches and the year moves forward expect more information to surface.

As an Amazon Associate I earn from qualifying purchases.