LG G4 Release Date Rumored
As the new year pushes forward we're starting to hear a lot about upcoming smartphones like the LG G4 and Galaxy S6. Early last week the new LG G4 smartphone was somewhat confirmed by LG themselves, following some recent rumors, and now one new set of details have emerged suggesting a possible LG G4 release date.
The popular LG G3 was announced back in May of 2014 and quickly became one of the best Android smartphones thanks to some impressive specs and a big 5.5-inch HD screen. We've heard a few reports about the upcoming LG G4, and after rumors of the display surfaced recently we're now seeing additional details that hint towards a release date being closer than many think.
Read: 5 Reasons to Wait for the LG G4
Last year some initial rumors started floating around about LG's upcoming smartphone, but we're still waiting for some more solid rumors that paint a more clear picture. While we've been hearing plenty about the Galaxy S6 and HTC One M9, the new LG G4 has been flying under the radar, until now. The new LG G4 recently cleared WiFi certification, one of many steps needed before a release to the public, and now the Korean Times is revealing when it could be released.
Last month rumors really started to speed up regarding two main devices. Those being the Samsung Galaxy S6 and the HTC One M8. Following those we finally received confirmation from both manufacturers that they'll be announced on March 1st. Meaning we're only a few weeks away before seeing the new Galaxy S6 and HTC One M9 in the flesh, which will be followed by release dates around the world and here in the United States.
LG on the other hand, has been extremely silent about the LG G4, and rumors are light on the device too. After both Samsung and HTC confirmed the March 1st release, on LG executive took to Google+ and let prospective buyers know the LG G4 will not be shown off during the first week of March at the annual Mobile World Congress show. Instead, the company is taking a little extra time to perfect the device before releasing it to the public.
Fast forward to today, and the popular Korean Times is saying something similar, but reveal the LG G4 release date could be in April. According to their sources LG won't announce the phone in March, but instead we'll likely see an April launch date. If the LG G4 follows other LG releases, it will be announced, then released about a month or so later. Meaning a May release date is likely.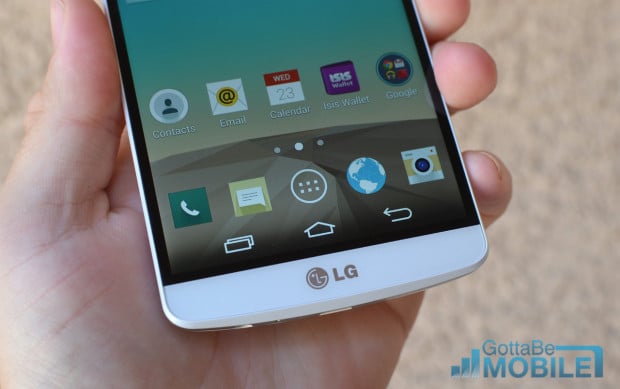 Last year the LG G3 was announced at the end of May, and took a little over a month to hit carriers in the United States. This was months later than HTC and Samsung, putting them behind the competition when it comes to sales. According to multiple unconfirmed reports and new rumors the LG G4 will be coming in early 2015, possibly earlier than the May unveiling of the LG G3, and even sport a stylus to directly compete with not only the Galaxy S6, also the Galaxy Note 4 and the new Note 5 when it arrives in late 2015.
LG used events in London and New York City to reveal the G3 last year, then eventually it was confirmed for all major US carriers and started hitting shelves in late June and throughout July.
The LG G4 will most likely be sped up by a few weeks or a month in order to better compete with Samsung, HTC, Motorola and even Apple. If Korean Times is correct we can expect an announcement in April, with the LG G4 release date being sometime in May around the globe and here in the United States. We'll keep an eye out for more details, and report back once we know more.

As an Amazon Associate I earn from qualifying purchases.