LG G4 Release Spoiled by Huge Leak
Over the course of the past month LG has been busy teasing small bits and pieces of its upcoming flagship smartphone, the LG G4, that aims to take on the Galaxy S6, HTC One M9, and anything else from the competition. The official launch date where they planned to reveal the phone is scheduled for April 28th, but over the weekend an LG micro-site accidentally went live, spoiling all the details ahead of the release date.
Last year the LG G3 was announced in late May and arrived over a month later, far behind the competition. And while this year the new LG G4 will be released later than its competitors again, it should be much sooner than last year, and have plenty to offer. We knew a little before, but now we know nearly everything about this phone weeks in advance.
Read: LG G4 Release: 5 Things You Need to Know
Lately LG has announced the new 5.5-inch Quad-HD display, teased the new camera, and invites were showing some sort of leather design for the rear of the smartphone. That was all just little teasers, and they were saving the rest for April 28th. However, below is everything you need to know, which accidentally leaked this weekend.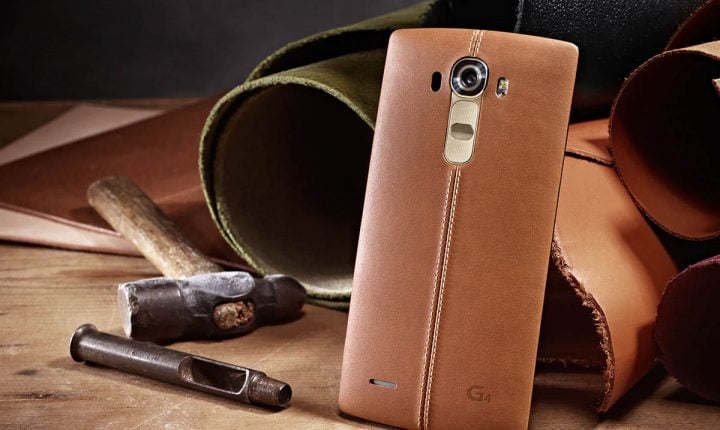 As it turns out, the new LG G4 will have a lot to offer. A lot in terms of the smartphone as a whole when compared to the competition, as well as options, colors, materials and cases. The leak confirmed nearly everything we knew already, but gave us an official look at the smartphone and everything else.
Before we get started on all the leaked photos, here's the specs we've heard thus far along with everything LG confirmed, giving buyers a good idea of what's coming on April 28th.
LG G4 Specs
5.5-inch 2560 x 1440 Quad-HD Quantum Display
Snapdragon 810 processor with 3GB of RAM (or Snapdragon 808)
32GB of storage and micro-SD storage expansion
Android 5.0.2 (or Android 5.1) Lollipop
16 megapixel rear F1/8 and 8 MP front cameras
IR Port for Remote Control
3,000 mAh battery (removable)
3 color variants
Multiple replaceable real leather back battery covers
more
There were a few questions around the battery, if the screen would be curved, and if the leather from the invites was real. And if so, would it make the device solid and make users lose the ability to swap the battery or add a micro-SD card. All of those have been answered this weekend. The Microsite has been removed, but all the pictures are on the internet forever, so here's our best look yet at the all-new LG G4, coming soon.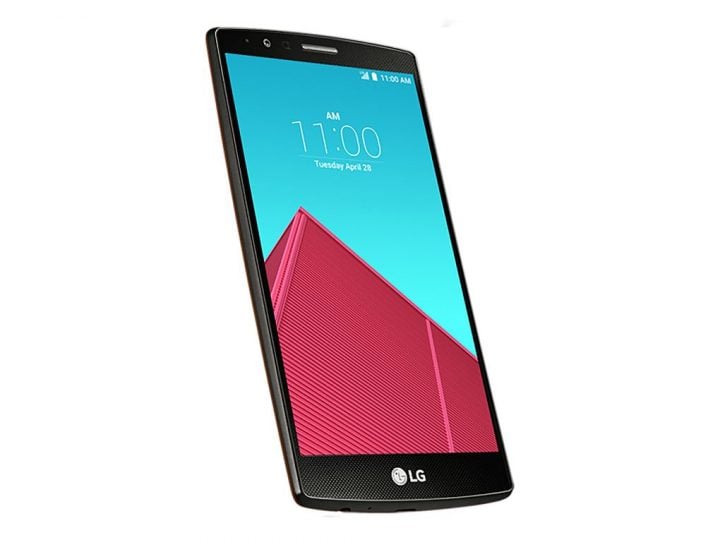 The LG G4 will be coming in the standard Black, White or Gold, with a new diamond-shaped brushed aluminum looking plastic housing, similar to previous years. However, they'll also offer multiple real leather-stictched backs as optional add-ons or purchases for those interested. Colors being Black, Light Brown, Mahogany, Sky Blue, Tan, and Yellow.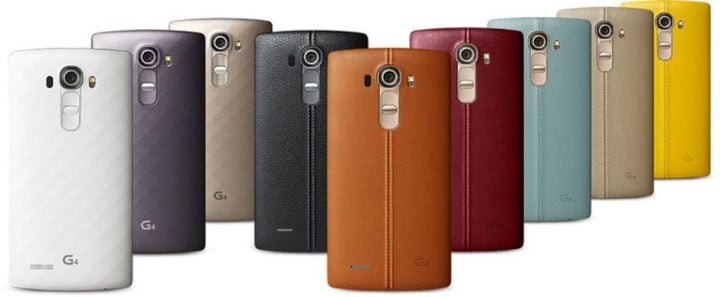 It looks like all major carriers in the United States will likely offer the regular three color variants shown on the left of the image above, but also be bundling or selling the additional real leather backs as optional add-ons. LG may sell them outright, or as accessories users can buy, we're not yet sure. They could have two versions to buy direct from carriers. One being plastic, the other being leather-clad. That said, some of the leather colors do look quite wonderful, and should give the Moto X a run for its money.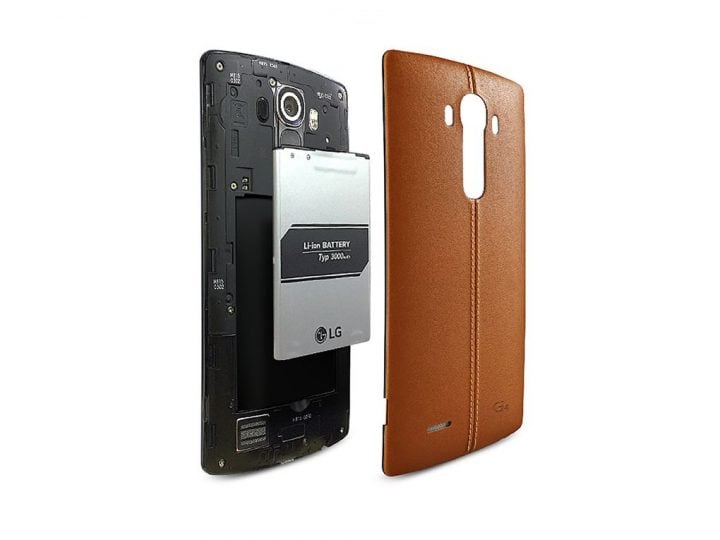 Earlier leaked images were false, and this won't have a curved display. However, it will still be a 5.5-inch 2560 x 1440 Quantum IPS display which LG claims will have some of the best colors, saturation, and viewing angles of any LG display to date. Add in a 3,000 mAh removable battery, micro-SD storage (both the Galaxy S6 abandoned) and all the leather customization that Motorola has been offering as of late, and LG is looking to have a successful year here in 2015.
The front of the device is still all plastic, but has a unique looking mesh-type design to give the device even more character, but this probably won't be too noticeable for end users. All said and done this is a huge leak, one that may of been on accident, or in an attempt to steal some thunder from the Galaxy S6 and HTC One M9 that both were released in the US this weekend.
The April 28th announcement date is quickly coming, and we're hearing the phone should hit shelves in mid-May, so stay tuned for more news and details as they become available.