LG G4 Rumors Emerge Ahead of Release
Over the past few weeks we've received a few photos of what's reportedly the upcoming new LG G4 smartphone for 2015, but rumors are painting a mixed picture. Early reports claimed it would be completely redesigned and made of aluminum, then leaked images showed a curved plastic device, and now the rumors are rolling in again making things even more unclear as we wait for an LG G4 announcement or release date.
In early February the new LG G4 smartphone was somewhat confirmed by LG themselves, following some early rumors, and now we're getting a few more details about LG's next smartphone. Lately we've been hearing about two devices, one being the LG G4, and another offering a premium option that will be even better, and arrive later this year.
Read: 5 Reasons to Wait for the LG G4
The popular LG G3 was announced back in May of 2014 and quickly became one of the best Android smartphones thanks to some impressive specs and a big 5.5-inch HD screen. This year we're hearing the new LG G4 will be similar but much improved in all aspects, and now there's talk of an LG G4 Note to accompany it for most markets.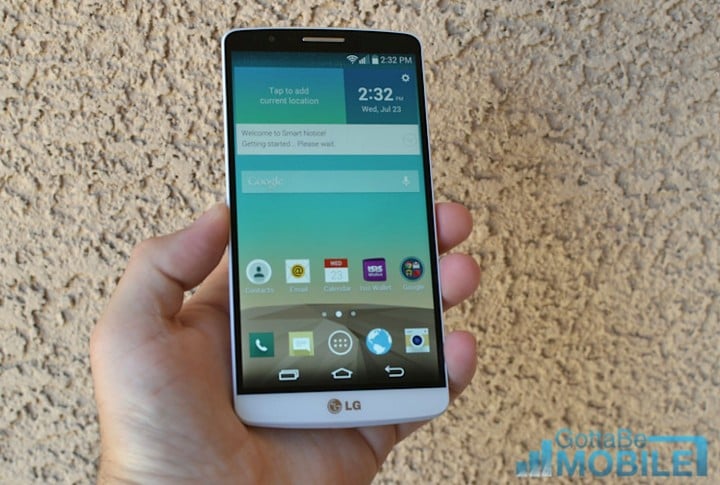 However, over the past 2-3 weeks the details have been mixed. Rumors are surfacing from all over the place about the LG G4, and they're each telling a different story. Initially we heard LG was moving to an all aluminum design to try and battle the iPhone 6, Galaxy S6, and even the new HTC One M9, but now that's reportedly untrue.
According to a few reports from ZDNet in Korea, the upcoming LG G4 will be similar to last years option with a plastic design, rather than metal, but still have plenty of changes and improvements to make it a device worth buying. However, the report mainly talks about the new LG G4 Note, which will be LG's premium device for 2015, not the original G4.
Earlier this year LG execs reported on a device that would one-up the LG G4, and come later this year. That is now being called the LG G4 Note, and it will have a boost in specs, an all aluminum design, and top tier specs. However, the LG G4 won't get the same treatment and will likely have the same plastic materials as last years LG G3.
Above is a leaked press image of the LG G4, and as you can see, it doesn't feature a complete redesign or a metal frame. Instead, it's a familiar plastic device with a slight curve similar to the new LG G Flex 2. ZDNet claims some manufacturing issues caused LG to abandon the metal design, go with plastic, and will instead debut the newly redesigned aluminum LG G4 Note later this year.
That all said, the LG G4 is still stacking up to be a great device, and could offer a few incentives over the Galaxy S6. Rumor has it we'll get the same 5.5-inch display, which may be slightly curved, and come with a 2560 x 1440 Quad-HD display, or even an improved 3k 2880 x 1620 resolution screen.
It will be powered by the Qualcomm Snapdragon 810 8-core processor with 3GB of RAM, come with 32GB of internal storage, and have a removable back for a replaceable battery and a micro-SD slot. Two things Samsung decided not to offer this year with the new Galaxy S6. Other details include an improved 16 or 20 megapixel camera with optical image stabilization, laser auto focus, an IR blaster for remote control functions, and a bigger 3,200 mAh battery.
This all sounds great, and we're hearing it could debut in April and be released in late May or early June. However, LG has shared no details or teasers, so we'll have to wait and see. If rumors are accurate, a safe but decent LG G4 will debut soon, and an all-new completely redesigned and improved, bigger G4 Note will be coming later this year to take on the iPhone 6 Plus, Note 4/5, and anything else released from the competition.
Both the Galaxy S6 and HTC One M9 are set to be released on April 10th in the United States, so we're expecting LG to make some sort of announcements before then to get buyers interested, rather than buying a phone from the competition. We'll have to wait and see.