LG G4 Rumors Take Surprising Turn
The LG G4 rumors and release details are starting to flow in at a fast pace, especially now that both the Samsung Galaxy S6 and HTC One M9 smartphones have been announced and revealed. All the attention has turned to the G4, and today those rumors have taken a surprising turn that could have even more buyers interested.
In early February the new LG G4 smartphone was somewhat confirmed by LG themselves, following some recent rumors, and now new reports are claiming it will be a huge improvement over the G3. Built to compete with the Galaxy S6, iPhone 6 and more with durable materials. And now we're hearing a bigger LG G4 Note is coming to take on the iPhone 6 Plus and Galaxy Note 4.
Read: 5 Reasons to Wait for the LG G4
The popular LG G3 was announced back in May of 2014 and quickly became one of the best Android smartphones thanks to some impressive specs and a big 5.5-inch HD screen. This year we're hearing the new LG G4 will be similar but much improved in all aspects, and now there's talk of an LG G4 Note to accompany it for most markets.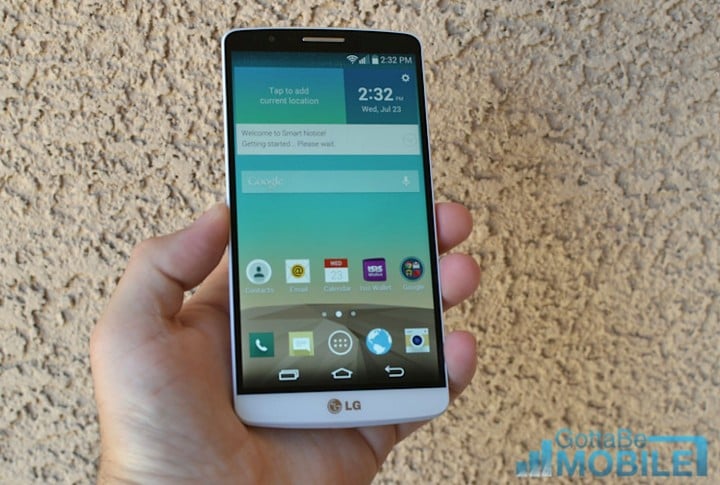 Earlier this month some details and information came directly from an LG exec stating the new LG G4 would be built to directly compete with the Galaxy S6 and others, and feature more durable metal materials. Then on a side note we learned that LG didn't just have a G4 coming, but another even higher end device would also come later this year, after the LG G4 was released.
Those statements could be about an array of different smartphones the company is likely working on, but we've now heard that it could end up being the LG G4 Note. A bigger, faster, better and more powerful smartphone that's even better than the G4 coming this summer.
This week the LG G4 leaked in countless press images, ones that have yet to be confirmed, but are looking very accurate thus far. Those show a device that's very similar to the LG G3 last year, but with a slightly curved display. It's expected to have an 8-core processor a 2 or 3k high resolution display, 3GB of RAM, and much much more.
A few rumors also mentioned it could have a stylus, but it appears as if those were confusing the LG G4 with the LG G4 Note that could arrive at a later date. Everything is slowly starting to flood in, and the details are still light, but it appears that we could see at least two new phones from LG.
The image above is reportedly of the LG G4 coming in April or May, but that could just be the first of many smartphone coming. If the news out of the Korea Herald is accurate, an even bigger and faster 5.7-inch or bigger LG G4 Note will debut later this year. It will be aimed at taking on the iPhone 6 Plus successor, the Galaxy Note 4, and potentially the Galaxy Note 5 this winter.
At this time we're hearing it could be called the LG G4 Note, or the LG G Note, but we'll have to wait and see. We still don't know exactly what's coming from the LG G4, or when, so details on the Note are even more scarce. That said, expect more information to start emerging at a quick pace as the Galaxy S6 and HTC One M9 release dates arrive, as LG will likely want to stir up the market ahead of those releases, in order to potentially steal some of their customers and keep the excitement going for what's next from LG. We'll update once we learn more on either of these two devices.

As an Amazon Associate I earn from qualifying purchases.