LG G4 Release Continues with Bug Fix Update
The LG G4 release in the United States finally started last week with all five major carriers offering the device in stores and online, and now today a critical release week update is rolling out for users on AT&T and T-Mobile. Below is what you need to know.
On April 28th LG announced the all-new G4 in New York City with a stunning leather display, a big and bright screen, and one of the best cameras on any smartphone around. Yesterday the leather backs went up for sale, and now today we're seeing two important updates arrive.
Read: 30 LG G4 Tips & Tricks
Late last night AT&T owners started receiving what appears to be a mandatory update for the LG G4, and now this morning T-Mobile is pushing out a similar update for all owners. We say mandatory, because we're getting multiple reports of the device updating on its own, without users actually accepting the update.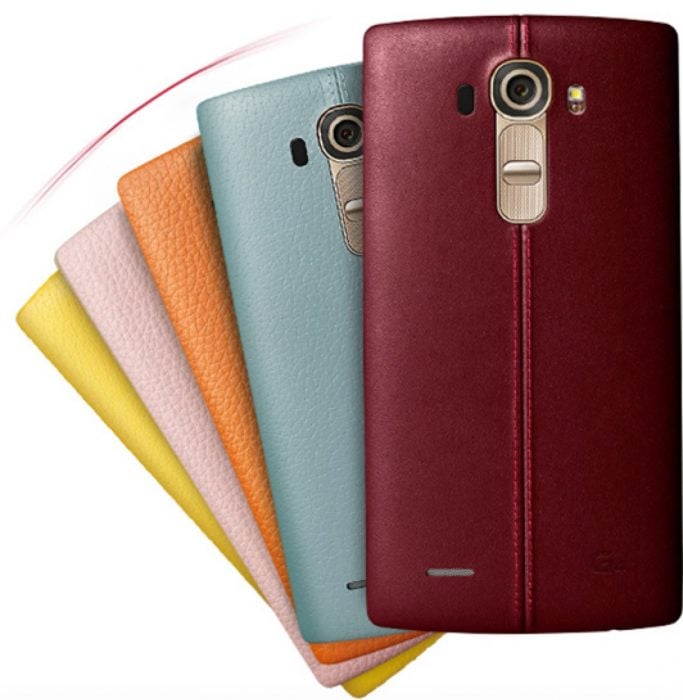 According to the T-Mobile changelog this morning the LG G4 update is "Mandatory" which is why some users are able to accept the update and download, then install it. While others don't get the choice and the device simply downloaded and installed the update completely on its own.
Yesterday the update on AT&T went the same way, with users not being able to deny the update, and most AT&T LG G4 smartphones accepted and installed the update without any interaction by the user. What we're seeing appears to be a mandatory small update aimed at fixing a few critical bugs now that the device has finally been released in the United States.
The update for the AT&T LG G4 came in at just 26MB in size and the changelog only mentioned changes to the AT&T Address Book, but most likely there are a few behind the scenes changes as well. Things to improve performance, security, and general stability, but without a full changelog we can't confirm anything at this point.
That said, T-Mobile's update today is much bigger coming in at 174MB in size, and its changelog specifically states this is a mandatory update that "improves software stability." There is a good chance this update will also block a vulnerability that is allowing users root access, Android's version of jailbreak.
Read: How to Take a Screenshot on the LG G4
For now we don't have too many details about the update, but it's always a good idea for regular users to accept any and all updates. This is likely making the device run a little better, be more secure, and fixing a few other potential problems before they arise.
We can expect this to rollout to Sprint, Verizon and US Cellular in the near future, but for now only AT&T and T-Mobile owners have received the update.
If you'd rather not wait for this upgrade to arrive LG G4 owners can head into system settings > about phone > and tap the check for updates button to manually download and update the smartphone right now. Then, drop us a comment below if you notice anything different, or any improvements to the software or overall experience on the impressive new LG G4.

As an Amazon Associate I earn from qualifying purchases.