LG G4 vs Galaxy S5: What We Know So Far
This year LG has an impressive new smartphone they're set to announce next week, and it looks to be the best yet from the Korean manufacturer. Of course we're talking about the new LG G4 that they've been teasing for weeks, and here we'll go over everything we know so far, and how it compares to Samsung's Galaxy S5 from last year for those considering an upgrade.
With the LG G4 launch event near, set to be announced on April 28th, here we want to take a look at how LG's latest phone stacks up to the Galaxy S5 based on what we know so far, leaks, rumors, and some of the details LG has confirmed about the LG G4 ahead of the release.
Read: LG G4 Release: Everything You Need to Know
The Galaxy S6 and HTC One M9 are both readily available and two excellent smartphones, but the LG G4 is shaping up to be an excellent alternative. It will have a lot to offer, and have to compete with both of these devices all while being released over a month later, if not more. Read on for more details about the LG G4, and how it'll compare to the competition.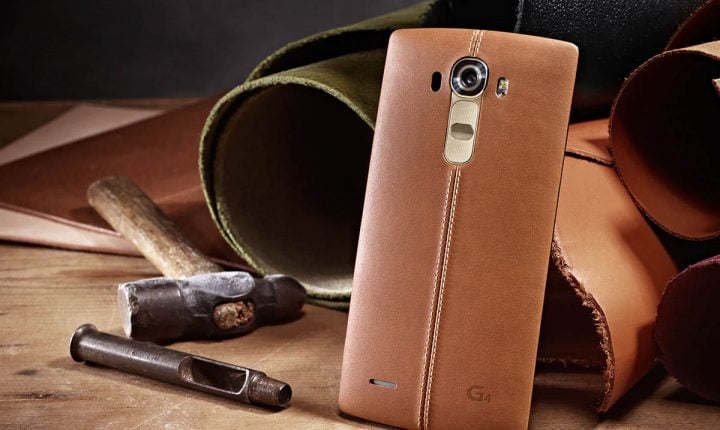 Over the past two or so months all of the attention has been on Samsung's Galaxy S6 and HTC's new One M9, and the G4 has been silently gaining steam and is finally ready to be unveiled. LG has quietly been lurking in the background building a rather impressive phone that should potentially steal some of Samsung's sales, even if it arrives nearly two months later. The launch is set for April 28th, and we're hearing a release will follow in May, and it could be a great phone worth upgrading to from a Galaxy S5, or any other older device.
When it comes to which smartphone is actually "better" between the Samsung Galaxy S5 or the LG G4 there are a lot of things that come into play. User preference, software or hardware needs, and of course the size of the device are all things each user will decide on. Not to mention one is a year newer than the other. While we don't have all the answers, nor know what every user needs or wants, below are a five or so key features or differences that separate the two and may help consumers make the right choice.
Display
Many consumers choose a smartphone based off of screen size, and price. One example of that being a leading factor is shown by Apple finally moving the iPhone like to a bigger 4.7-inch display with the iPhone 6. This year LG kept the screen the same size as last year, but it's reportedly much improved.
Read: LG G4 vs Galaxy S6: What You Need to Know
The Samsung Galaxy S5 has a 5.1-inch 1920 x 1080p HD display. Until the Galaxy S6, it was the best screen on any phone I've used. That said, LG hopes to best it (and the Galaxy S6) with the G4. Last year the G3 had a 2560 x 1440 Quad HD screen which was better on paper than the S5, but it was washed out, had poor viewing angles, and wasn't the best. But that's set to change in 2015.
According to an LG press release this new 5.5-inch Quad-HD display for the G4 achieved a "quantum jump" in color gamut and brightness. They're calling it a "Quantum HD display". The new LG G4 screen will be brighter, feature extremely rich and stunning colors. All while being more efficient and easier on battery life. Not to mention be thinner, and deliver improved touch function and precision.
It has a new advanced In-Cell Touch technology that allows it to react to touches, even with water on it. Finally, it's expected to show even more accurate colors over last year's QHD panel in the G3 by offering a 120% color gamut, 50% increase in contrast, and 30% jump in brightness. It may not be as good as the Galaxy S6, but will surely offer a better experience than the Galaxy S5 from last year.
Read: LG G3 Review
Samsung's Galaxy S5 is slightly smaller, doesn't have as high of a resolution display, and doesn't feature the same slim bezels. If you want more screen, and a crisp image, the LG G4 should be the better phone here in 2015.
Design
Samsung and LG are both in the same boat when it comes to design, and materials used on smartphones. Both have been making plastic smartphones for years, ones that "look" like they're aluminum but not. The ring around the Galaxy S5 is actually plastic, but looks like chrome, and the brushed aluminum design on the LG G3 is pretty but was still plastic. This year both went a different route. The Galaxy S6 is metal and glass, and the LG G4 while still plastic, will have genuine leather as an option.
In terms of design and build quality they're pretty much on par, with Samsung maybe having a slight edge when it comes to overall durability and build quality. That said, we can't really say which is better yet, as we haven't got our hands on the all-new genuine leather made LG G4.
However, there's a few major differences between both these phones. One being the LG G4 has all the buttons on the pack, and the second being Samsung's Galaxy S5 is IP67 dust and water-resistant. Something LG can't claim.
The Galaxy S5 can be dropped in water for hours and hours (they suggest only 30 minutes max) and come out working just fine. We've seen this from various tests online and from YouTube videos. It's extremely durable and rugged, and while the LG G4 may handle wear and tear somewhat, the slim bezels around the large screen may not handle drops as easily as Samsung, and it certainly won't survive water accidents like Samsung's Galaxy S5. Not to mention we're not sure how well that real genuine leather will stand up against the test of time. Being tossed on tables, dropped, thrown in a pocket with keys and more.
Overall the LG G4 is a better looking device in our opinion, from what we've seen in teasers by LG, but everything about the Galaxy S5 design had a purpose. Right down to the fingerprint scanner in the home button, and the water-resistant capabilities. The LG G4 should be a sleek phone with plenty to offer over the Galaxy S5 from last year, but we'll have to wait until the 28th to see it all.
Specs
While specs aren't as important as having a device that's fast, fluid, and will work for years to come, it's still something many consider while making a purchase. Below are the hard numbers for those interested, but it all boils down to these devices being nearly the same under the hood with a few small changes, and software will play the biggest role in how each device performs.
Galaxy S5 Specs
5.1-inch 1920 x 1080p HD AMOLED display
2.5 GHz Quad-core Snapdragon 801 with 2GB of RAM
16GB internal storage (Micro-SD expansion)
16 Megapixel camera and 2MP front shooter
Android 4.4.2 KitKat with a new TouchWiz (updated to Android 5.0 Lollipop)
USB 3.0, infrared port for remote
IP67 dust and water resistant
Fingerprint and heart rate sensors
2.800 mAh battery
LG G4 Specs (Rumored and some Confirmed)

5.5-inch 2560 × 1440 Quantum-HD Display
6-core Snapdragon 808 processor (or 8-core 810) with 3GB of RAM
32GB internal storage (Micro-SD expansion)
16-megapixel f1.8 camera with OIS+, laser auto-focus, 8 megapixel front camera
Android 5.0 Lollipop
WiFi, Bluetooth, NFC, 4G LTE, FM Radio Antenna, and Infrared laser for remote
3,000 mAh battery with wireless charging
Genuine leather in 6 different colors
As you can see from the breakdown above, these devices are extremely similar, but a few key areas are worth taking notice. Essentially buyers main concerns should be on the waterproof features, the camera, screen size, or simply which manufacturer has the best software. And those are in no particular order. Any one of those could and can be the deciding factor.
Read: Galaxy S5 Review
Camera
The Galaxy S5 had a very capable camera, but it isn't as good as the Galaxy S6, and will probably be beat out by LG's latest. The 16 megapixel camera was pretty good, but didn't do great in low light or on fast moving objects. However, LG claims to have one-upped Samsung, and its 16 megapixel camera has an even faster f1.8 shutter than the new Galaxy S6.
https://www.youtube.com/watch?v=yZdWPqpVbEk
Most phones are over 2.0 with the f-stop, which is the speed of the sensor and how well it captures details and light. LG has the fastest f1.8 lens in the G4. This week LG even released a bunch of G4 sample photos taken with the camera, which are obviously professional and under the best circumstances possible, so this doesn't represent real-world usage, but are impressive nonetheless.
The G4 has a laser auto focus and this is the third year they've delivered optical image stabilization, while OIS was missing on the Galaxy S5. While Samsung's aging device still has a very capable camera, we're expecting the G4 to best it in all categories, and be one of the best camera smartphones in all of 2015.
Price
We won't talk about software much, as that is a personal preference. Both run Android 5.0 Lollipop, but have a manufacturer skin covering up everything. Meaning this comes down to what you prefer, and a comparison won't do much good until we have both in hand.
So, last but certainly not least is the price. Sadly there's no winner here either and you'll have a tough choice to make. However, the Galaxy S5 is a year older and on sale from most carriers, especially now that the Galaxy S6 is here. You can find it for $99 on contract, $0.01 from Amazon, or even less. That said, this is more for those seeking an upgrade, not buying one or the other. Those buyers are likely eying the new Galaxy S6.
Most likely the LG G4 will be $199 with a new 2-year contract from all major carriers, and Verizon may offer it for $99 like they did with the G3 to steal customers from the competition. Then of course almost all options come with payment plans in the United States, most notably T-Mobile.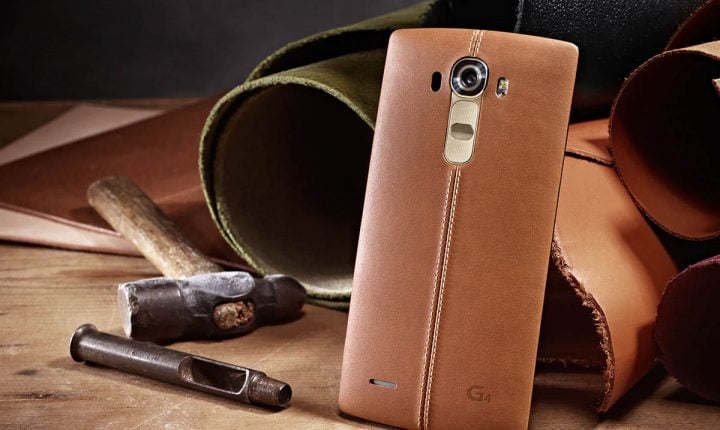 If you already own the Galaxy S5 it's still a great phone, but spending $199 and signing a contract for the new G4 may be a good route. It has a lot to offer, a better camera, a bigger display, better battery life (hopefully) and a fancy new genuine leather design. Is it worth upgrading? That's up to you to decide.
Final Thoughts
If you're looking for a new phone right now, you're probably trying to decide between the Galaxy S6 and the upcoming LG G4. That's another discussion completely. However, if you have an LG G3, a Galaxy S4 or Galaxy S5, look to the LG G4 to be one of the best phones released this year, one that may be worth signing a contract for and ditching your old device.
Tuesday April 28th LG will take the stage and announce the new LG G4, and hopefully share a release date. Early rumors suggest a mid-May release date, but no solid details have leaked thus far. We'll be on the lookout for a release date, and update the moment we know more.