LG G5 Release Takes Aim at Galaxy S7 and More
Reports and rumors about the LG G5 continue to arrive at a fast pace, even more so now that we're hearing the new smartphone will be unveiled on February 21st. However, new details suggest LG aims to take on Samsung and Apple this year by releasing two flagship smartphones in 2016. Read on for more details.
Today LG Electronics announced its annual and quarterly earnings in an investor meeting, full of numbers and year-over-year profits, numbers of devices sold and more. Near the end though, the company said a few important things potential smartphone buyers need to know about.
Read: LG G5 Leaked Images Confirm Rumors
We know a new LG G5 is coming soon to replace the LG G4, just like the G4 replaced the LG G3 in April of 2015. That said, news has it the phone will be released in March instead, much earlier than previous years. Here's what to expect in 2016.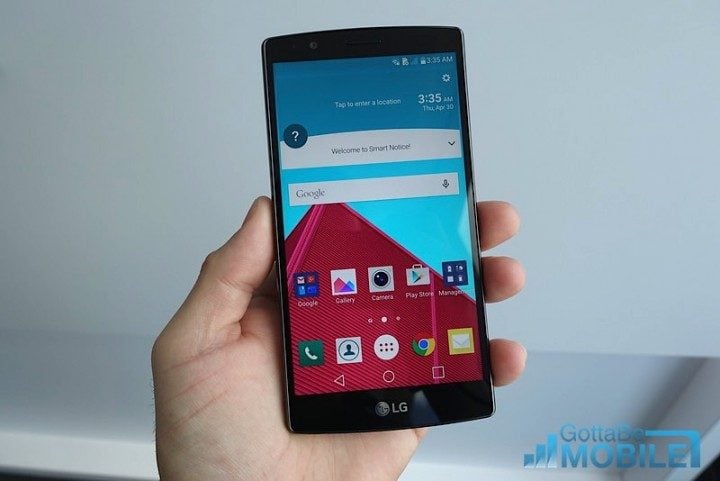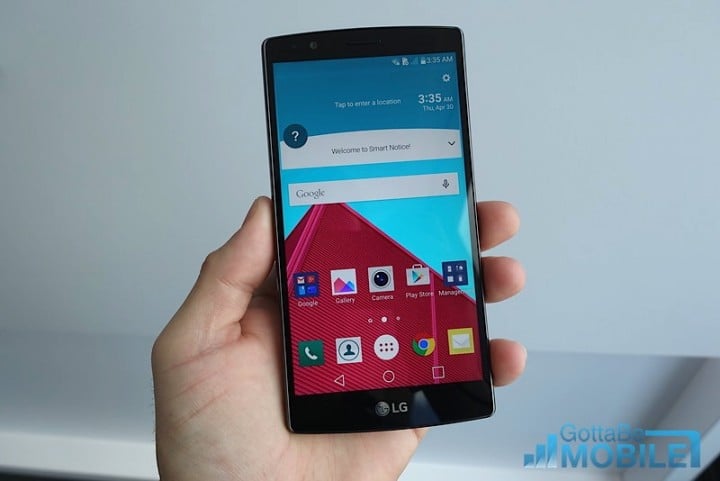 The company will be releasing the flagship LG G5 with an all metal design, dual cameras on the back, a removable battery and tons of other impressive features, according to rumors. Multiple leaked photos back up these reports as well. During the earnings call and announcement today LG let slip some very important information about its plans for 2016.
The new LG G5 will take on the Samsung Galaxy S7 and iPhone 7 with a new premium design and excellent camera experience. However, that's just one part of the plan. Samsung releases the Note lineup in the fall, and Apple release two smartphones around September. Like the iPhone 6s and the iPhone 6s Plus.
And while we're not sure if LG plans to release an LG G5+ or a bigger variant, we now know there will be two top-tier flagship smartphones, and a slew of budget options to take on the Moto G or Huawei Honor 5x for the budget market.
Read: Best Cheap Android Smartphones
Here's what LG had to say earlier today about LG Mobile, its plans for 2016, and what consumers and investors alike can expect.
"The smartphone marketplace is expected to be increasingly competitive in 2016 due to anticipated premium models from competitors and further price competition within the mass tier space. The introduction of two new flagship models and a more cost-competitive value chain is expected to improve profitability in 2016."
As we can see above, LG anticipates an exciting and competitive smartphone market in 2016. As a result we'll see the LG G5 in the first half of the year, and a second flagship smartphone at another point. It could debut in February along with the LG G5, or later closer to the release of the iPhone 7 or Galaxy Note 6.
In 2015 LG released the G4 in June and July, which was one of the most popular smartphones of the year. However, later in 2015 another phone was released, called the LG V10. It's an impressive flagship smartphone with two screens, three cameras, a metal frame and durable design, fingerprint scanner and more. Adding all the latest cutting edge technology into one device.
This year we can expect more of the same. The LG G5 should have a metal design, a fingerprint scanner, two cameras on the back, a micro-SD card and removable battery, and have a fast 8-core processor. It's expected to be among the most powerful smartphones released in all of 2016.
The next phone will be a successor to the LG V10, a bigger LG G5, or even an LG G Pro. We'll have to wait and see. Throughout the year LG will also release an entire chain of value or "budget" phones for those who'd rather not spend $599 on a new smartphone. Stay tuned for more details, and expect at least the LG G5 to debut in late February.