LG G5 vs LG G4: What You Need to Know
Now that the LG G5 has been announced, it's clear that LG wants to replace the LG G4 with an all-new smartphone and take on the Galaxy S7. With the beautiful metal LG G5 official and a release date coming soon, here's how it compares to the LG G4 for potential buyers.
All signs are pointing to late March or early April LG G5 release date. The company has been busy teasing the phone on Facebook and Twitter leading up to today's February 21st unveiling, and it's shaping up to be a great phone for 2016.
Read: LG G5 Release Takes Aim at Galaxy S7 & More
The phone was announced today, February 21st, which is the same day the Galaxy S7 will be announced. The G5 has a lot to offer, and delivers more than the G4 from last year. The current LG G4 is still an excellent smartphone that millions of users love, but something better is coming soon. Here's everything buyers need to know.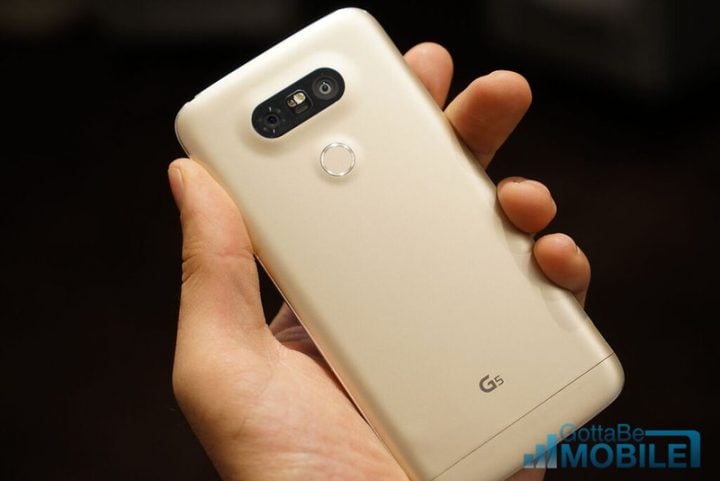 Last year the LG G4 was announced at the end of April, but the company didn't release it for well over a month in the United States. Letting the Galaxy S6 smoke clear and giving them a stage to launch the phone all by itself. Users started getting in late June or July in the U.S. with leather backs, free micro-SD cards and more.
It is still one of the best phones around, already has Android 6.0 Marshmallow, and sports a pretty capable camera. This year though, LG has changed everything once again, added a metal design and other things to entice even more potential buyers to try their latest phone. It also has a few extra features and tricks up its sleeve. The "Magic Slot" transforms it from a phone into a camera, a hi-fi audio device and more. Here is everything you need to know about the LG G5.
LG G5 vs LG G4: Design
Last year the LG G4 was one of the best LG phones in years. It had a nice curve to the overall body, and came in a slew of different colors, white ceramic backs, or genuine leather that looked and felt great. Many loved it, but it still isn't that "premium" experience you'd get with Apple or Samsung.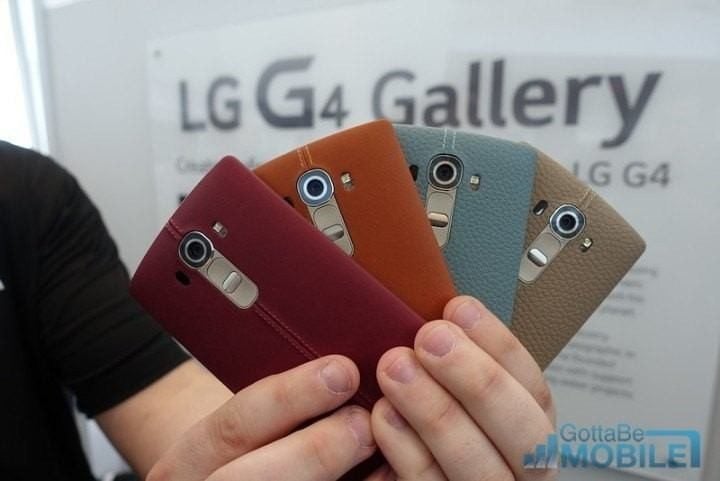 In 2016 though, LG is taking the fight right to Samsung and has an all-aluminum LG G5 which looks amazing. There are no plastic antenna lines in the metal frame either. They've managed to hide those using a new technology. LG also claims the aluminum has a nice smooth finish, but it isn't too slippery.
Users will be able to enjoy an all aluminum LG G5 with a rear-mounted fingerprint scanner, the volume keys moved back to the side, and dual cameras on the back. The entire design is meant to be premium, durable, and fancy. It comes in some beautiful aluminum colors too.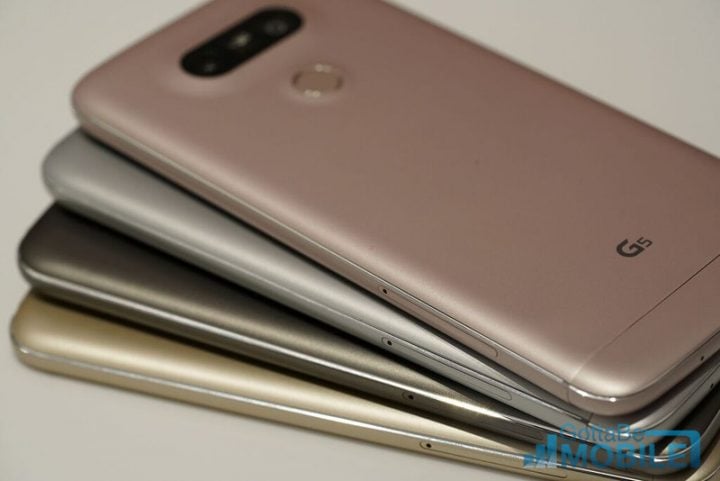 The LG G5 offers a smaller 5.3-inch 2560 x 1440 Quad-HD resolution display. It has three cameras, and no second screen like early rumors. Some may not like the idea of a smaller screen, but it's a very small drop, but that also means more pixels and a better visual experience.
This year LG added a metal design, a fingerprint scanner and two cameras on the back. This features laser auto focus, image stabilization and more. They still have a micro-SD slot for storage expansion, added a USB Type-C charging port, and the "Magic Slot" will enable lots of neat accessories. The LG CAM Plus, 360 VR camera and headset are all part of that system.
We can't compare it to the LG G4 completely yet, until we review it, but based on everything we've seen so far it looks like an awesome replacement for the LG G4, and more so for those with an aging LG G3.
LG G5 vs LG G4: Specs
The new LG G5 will be one of the most powerful phones released in the first half of 2016, and be very similar under the hood as the Galaxy S7 and many other phones. This list of information blows the LG G4 out of the water, even though it only seems marginally better.
LG G5 Specs
5.3-inch 2560 x 1440 Quantum HD Display
8-core Snapdragon 820 processor with 4GB of RAM
32GB of storage, micro-SD slot for expansion
16 and 8 Megapixel Dual rear cameras, OIS, laser auto-focus and more
8 Megapixel front camera
2,800 mAh removable and replaceable battery
Android 6.0.1 Marshmallow
Fingerprint Scanner on back (buttons moved to side, not on back like prior years)
Premium All Metal Design
USB Type-C Charging Port
Extended 1,200 mAh battery in new LG CAM Plus accessory
more
The LG G5 is clearly a step above the LG G4. It has two extra cores, the latest and most powerful 8-core processor on the market, 4GB of RAM, faster charging with USB Type-C, and those dual cameras around back should be rather impressive as well.
LG G4 Specs

5.5-inch 2560 × 1440 Quantum-HD Display
6-core Snapdragon 808 processor with 3GB of RAM
32GB internal storage (Micro-SD expansion)
16-megapixel f1.8 camera with OIS+, laser auto-focus, 8 megapixel front camera
Android 5.1 Lollipop
WiFi, Bluetooth, NFC, 4G LTE, FM Radio Antenna, and Infrared laser for remote
3,000 mAh battery with wireless charging (carrier-specific)
Genuine leather in 6 different colors
The LG G5 is faster, more powerful, will recharge quicker, and have more to offer in every way, shape or form. The only problem some users may have is the smaller screen, and the smaller battery. However, it recharges fast, has tons of battery saving features, and LG claims battery life will be superior to the LG G4.
Camera
Above we mentioned the LG G5 will have three cameras, and they sound great. Users can enjoy two cameras on the back that will work together. A main 16 megapixel f/1.8 camera similar to the G4 last year with laser auto focus, image stabilization+ and other things. However, there will also be a secondary 8 megapixel photo for wider angle shots, focus effects, advanced lighting and more.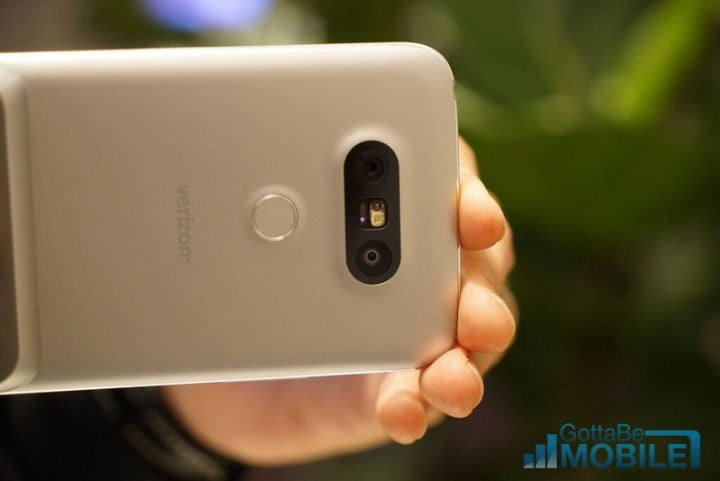 This should add extra features to the settings and controls while taking photos, post-processing tweaks like re-adjusting the focus point and more. A lot of this isn't new, but LG has some pretty great cameras lately, and the LG G5 looks to follow that trend.
The LG G5 also has an improved 8 megapixel front camera that's easy to use. It auto-focuses and takes a photo every two seconds to get the perfect hands-free selfie.
Battery Life
It's not the best to see a smaller 2,800 mAh battery inside, but LG has done a lot of work here. The LG G5 has a slightly smaller screen, runs a more efficient processor, has a new location chip that improves battery life, and an always-on display that's very energy efficient. This means we can see the time, date, notifications and more without turning the G5 on, saving battery.
That said, there will be a huge notable change in terms of recharging whatever battery is inside this phone. The LG G4 had Quick Charge 2.0 technology. This allows the phone to recharge from 0-50% in about 30 minutes, which is extremely fast.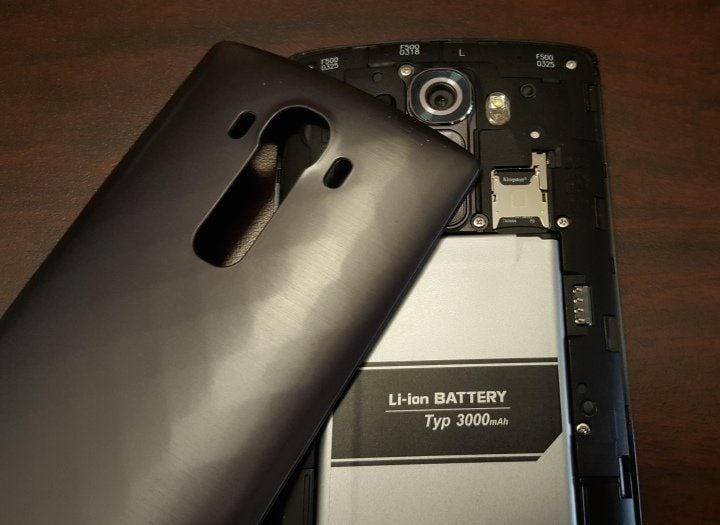 However, the LG G5 uses USB Type-C and Quick Carge 3.0 which recharges from 0-80% in just 30 minutes. That's huge. Essentially giving users almost a full battery after a drive home, or quickly showing before a night out. Not to mention users can quickly swap them out.
We can expect to see quick charging, USB Type-C universal charging (works plugged in either way) and LG kept the replaceable battery with a slide-out magic tray as shown in the image above. The LG CAM Plus module adds an extra 1,200 mAh. Allowing for better photos and 4,000 mAh of battery in total, which is impressive.
LG G5 Release Date
The LG G4 is readily available right now, and can be found at huge discounts now that a replacement is on the way. It's still a great phone, but many should consider waiting a few weeks now that the LG G5 is official, to see when it's coming.
Apparently last year the LG G4 was ready to be released in March or April like the Galaxy S6, but LG didn't want to compete head-to-head, so delayed the launch by a few months. That won't be the case this year. LG thinks they can fight, and maybe win, and will be releasing the LG G5 as soon as humanly possible around the globe and with all major US carriers. We're hearing before the end of March, but today Verizon said it's coming this Spring.
Read: LG G5 Release Date Breakdown
We don't have a concrete date yet, but so far we're hearing over and over again the LG G5 will be released before the end the first quarter of 2016, meaning before the end of March. That's nearly three months earlier than last year, and right on time in terms of the Galaxy S7 release, which is rumored for March 11th. Samsung may beat them to shelves, but only by a few weeks. If it gets delayed into April, the launch may not be as successful as LG wants.
LG always undercuts the competition in price too, so expect the LG G5 to cost around $549 or $599, and maybe come with a free micro-SD card or replaceable battery again like last year as an incentive to choose it over the Samsung Galaxy S7, HTC One M10, and anything else that comes out in the first half of 2016.

As an Amazon Associate I earn from qualifying purchases.