LG Intuition 4G LTE Phablet May Debut on September 6 for Verizon
It looks like Verizon Wireless may intend on debuting the LG Intuition 4G LTE smartphone a few days earlier. In a previous post, we had suggested that the phone may debut on September 15 based on the date that was shown on the phone's home screen in leaked images, but the latest report suggests that September 6 may be the magical day that Verizon offers a Galaxy Note 5.3-inch competitor on its 4G LTE network.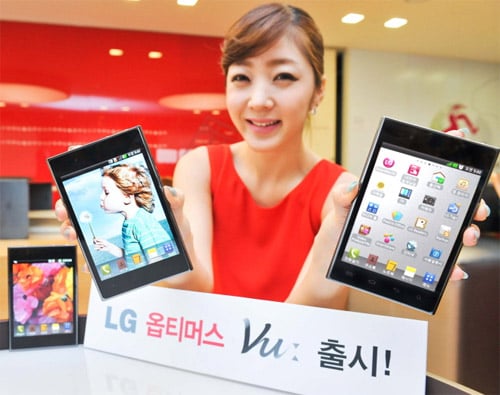 Leaked internal documents obtained by Engadget suggests that the phone will become available online initially beginning on September 6 while other retail channels will begin offering the phone on September 10.
The LG Intuition 4G LTE debuted internationally as the LG Optimus Vu (video) with a 5-inch display, allowing it to straddle between the smartphone and tablet classifications. The device will offer voice calling capabilities and will come with its own stylus. The LG Intuition 4G LTE will compete against Samsung's Galaxy Note 5.3-inch on AT&T's and T-Mobile USA's networks.
The Intuition 4G LTE will debute with a dual-core Snapdragon S3 processor, 8-megapixel rear-facing camera, and front-facing camera. The Optimus Vu/LG Intuition 4G LTE's claim to fame is its 4:3 aspect ratio display.
More recently, LG has announced a second-generation phablet in the form of the LG Optimus Vu II that adds an infrared sensor and remote control app allowing the phablet to be used as a touchscreen remote for your home entertainment center. Samsung also debuted a second-generation Galaxy Note that will become available by the end of the year with a larger 5.5-inch display as well at the German-based IDA show.